2021 SLAS Board of Directors Slate
Director Business Sector Liquid Handling and Automation
Analytik Jena AG, Germany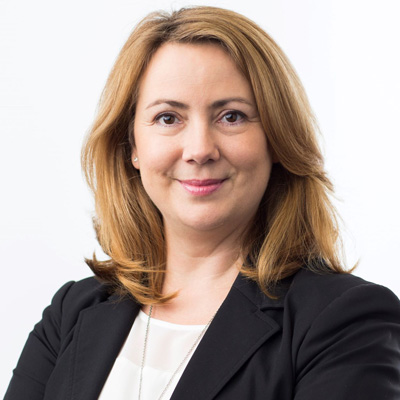 SLAS connects people, science and technology with the goal to enhance knowledge transfer and education around the world. I have been attending SLAS conferences from the beginning of my career in US and smaller ones around the globe.
When I joined the European Industry Advisory Committee in 2012, I learned about the insights, philosophy and goals of SLAS and realized how proud I was to be part of this community and how excited I was to help build a similar footprint in Europe. Shortly after joining SLAS, I helped form the Sample Management Special Interest Group (SIG) at the European Sample Management Symposium, a small but intensive meeting combining topics and news from the pharma and academic community. I was also involved in the planning of the first SLAS European Conference and Exhibition where I chaired a session that brought people from different backgrounds and companies together with the goal to share experiences with different forms of research automation.
My vision for SLAS is to follow our current path but an even greater emphasis on helping our community connect the dots between technology and science. I envision SLAS community members from all different backgrounds learning from one another with the goal of serving our world with affordable, effective treatments of illnesses, personalized medicine and therapies. I firmly believe that the SLAS footprint will grow and I hope to contribute to expanding the visibility and influence of SLAS into all life sciences and technology fields.
Vice President, Early Discovery and Technology
Integral Health, USA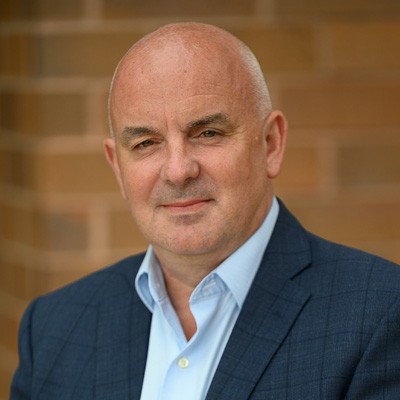 I have been a very active member of the SLAS community for many years and was also very active with the Society for Biomolecular Sciences (SBS) beforehand. I am passionate about the future of SLAS and have held multiple volunteer roles since the very first SLAS International Conference and Exhibition. I chaired both the Knowledge Content and Delivery Council (KCDC) and Americas Scientific Program Committee (ASPC) for two years and was asked to co-chair KCDC again in 2020. Additionally, I was, along with Aaron Wheeler, the SLAS2013 International Conference and Exhibition Co-Chair. In addition, I have chaired the Scientific Program Advisory Committee (SPAC) and multiple SLAS International Conference and Exhibition sessions and tracks and have also presented numerous sessions at past conferences.
My role as chair of the KCDC has demonstrated my ability to influence multiple aspects of SLAS: I'm not afraid to speak up, raise challenging topics or actively participate in discussion. My career has been focused on a number of core aspects of SLAS, from screening, automation and compound management to assay design, drug discovery, informatics and target validation. I feel as though it is important to grow SLAS community influence and to maintain a focus on cutting edge science and technology, but not lose sight of our roots.
I am very invested in SLAS and would value the opportunity to influence the future evolution of SLAS. As a recognized leader in both pharma and biotech – and now driving the combination of AI with empirical data generation at scale – I feel that I can contribute to the SLAS Board of Directors and influence with relevant and current perspectives.
CEO and Co-Founder
InSphero AG, Switzerland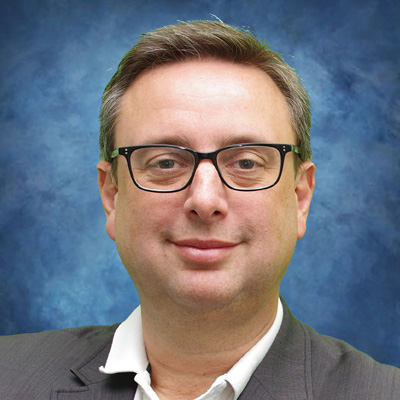 SLAS and InSphero share a long history: both were founded around the same time, and we have participated at every SLAS International Conference and Exhibition since the very first in 2012. Every time, it was a fantastic opportunity to meet like-minded scientists, key opinion leaders, customers and partners to drive laboratory science further.
After nearly ten years, during which my organization has enjoyed the opportunities that SLAS has offered, I am eager to contribute to its strategic growth as a Board Member. As a microfluidics engineer working on 3D cell-based, automated in-vitro assays I can embrace many of the scientific facets of SLAS and its diverse and unique member base. As a startup entrepreneur, I want to be an advocate for startups and SMEs – two groups which are immensely relevant to our ecosystem. Their presence on the exhibition floor is invaluable for attendees seeking novel technologies as part of their SLAS experience.
Finally, based in the center of Europe I can support the expansion of SLAS into the region and can help fine tune the strategy for this culturally diverse part of the world. In the coming years, I see three key opportunities for SLAS to push the limits of laboratory science, grow as an organization and provide added value to its members: 1) expanding into machine learning and artificial intelligence for drug discovery and safety harnessing the vast amount of data from high-content imaging and -omics technologies; 2) the continuation of digital meetings and short courses, including hybrid conferences with on-site attendees and exhibitors and online access; 3) the continued expansion into key Asia markets in close collaboration with local organizations.
As an SLAS Board Member I will work openly and diligently to support SLAS' development assuring scientific and educational relevance, attractivity for members, as well as sustainable financing.
Pursuant to Policy, if no valid petition nominating alternate candidates is received prior to October 16, 2020, these three individuals will be moved forward to the Board in accordance with SLAS Bylaws for official acclamation.
If you have any questions regarding this Policy or SLAS Board election protocol in general, please contact SLAS CEO, Vicki Loise, at 312.256.7527 x100 or vloise@slas.org.
With kind regards,
SLAS Nominations Committee
Ian Shuttler, Tecan - Chair
Alastair Binnie, Bristol-Myers Squibb
Jorg Kutter, University of Copenhagen
Sue Lunte, The University of Kansas
Robyn Rourick, Genentech
Ute Vespermann, Corning Life Sciences