Introducing our new Corporate Partner Program
SLAS is pleased to announce the SLAS Corporate Partner Program, (replacing the Sterling Corporate Membership previously available to the SLAS vendor community). Cost: $5000 per year

SLAS Corporate Partners will receive:
50 Priority Points towards space selection at the International Conference & Exhibition
50 Priority Points towards space selection at the Europe Conference & Exhibition
Corporate Member sign in exhibition booth at the International Conference & Exhibition and Europe Conference & Exhibition
10% discount on global symposia sponsorship items
One time per year use of the SLAS email list (opt-in/GDPR compliant list)
Participation in the SLAS Corporate Partner Highlight Program – a month-long promotional campaign highlighting all SLAS Corporate Partners on SLAS social media channels and the SLAS weekly e-newsletter Point-to-Point
Participation in the SLAS Corporate Partner FYI Talk program, recorded 5-minute informational presentation (audio or video) made available on SLAS APPLIED
Listing on the SLAS Corporate Partner Directory
Full access to the SLAS Member Directory
Free 30-day SLAS Job Board postings for one year
OPTIONAL ADD-ON: NEXT GENERATION SUPPORT PROGRAM
For an additional $450 per year, your organization can sponsor the membership of 10 full-time graduate or undergraduate students pursuing a degree related to life sciences discovery and technology. Your donation will be directly applied to a fund, enabling these students to expand their professional development, build their professional network and take advantage of SLAS educational offerings.

Join the Corporate Partner Program
Meet Our Corporate Partners
Agilent is a global leader in life science, diagnostics and analytical laboratory technologies. Leveraging more than 50 years of expertise, we create instruments, software, services and solutions that provide trusted answers to our customers' most critical questions. We are passionate about helping them solve their most ambitious scientific challenges, increase laboratory performance, and advance the quality of life.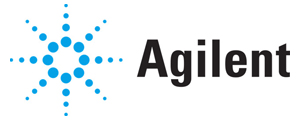 ---
Analytik Jena is a leading provider of high-end instruments and products in the fields of biotechnology and molecular diagnostics. Our complete life science portfolio extends beyond systems for bioanalytical applications to include laboratory management software, services, device-specific consumables and chemistries for nucleic acid purification, qPCR and diagnostics. Cutting-edge automated high-throughput systems are offered under the world known brand, CyBio Product Line. Analytik Jena is a proud member of the Swiss Endress+Hauser Group.

---
Avantor® is a leading global provider of mission-critical products and services to customers in the biopharma, healthcare, education & government, and advanced technologies & applied materials industries. Our portfolio is used in virtually every stage of the most important research, development and production activities in the industries we serve. Our global footprint enables us to serve more than 225,000 customer locations and gives us extensive access to research laboratories and scientists in more than 180 countries.
---
Class 100 to BSL-4 solutions. Flexible film, HEPA-filtered Cleanrooms and Containment Enclosures custom designed to suit any application. Specialized benchtop containment enclosures for cell sorters, cell analyzers, chromatography equipment, liquid handling robots, incubators or any other laboratory equipment. Consulting available for facility design and conversion of existing space.

1411 E. Magnolia St.
Fort Collins
CO 80524
(970) 224-4262
http://www.biobubble.com
sales@biobubble.com

---
BMG LABTECH is the leading manufacturer of microplate readers for both industry and academia. Both the PHERAstar FSX and CLARIOstar are helping customers break new ground with their research and development. Learn how we can help with measuring your HTRF, luminescence, fluorescence, FP, Alpha, and absorbance assays.

BMG Labtech, Inc
13000 Weston Pkwy - Ste 109
Cary
NC 27513
(919) 678-1633
http://www.bmglabtech.com
usa@bmglabtech.com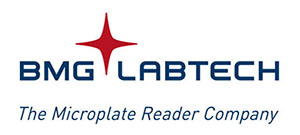 ---
Cell Microsystems' lead products, the CellRaft AIR® System and CytoSort® Arrays, enable complex workflows to be performed on a single consumable, including clonal propagation of single cells for CRISPR gene editing, cell line development, stem cell studies, organoids and other 3D cultures, cell-based assays, and genomics research. The System uses real-time on-array image analysis under standard culture conditions that enables single cell or clones to be independently isolated for additional culturing or downstream analysis. The System enables single cell workflows with unperturbed phenotypes, high viability, and efficient yields producing results with faster turnaround times to downstream analysis and with richer datasets for discovery and translational research.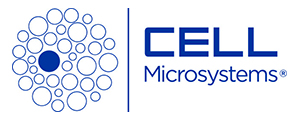 ---
We're honored to be recognized as a global leader in automated barcoding, labeling, and closed-loop identification solutions for the life sciences industry.

As our customers demand space-saving, faster, smarter technologies, we're continuously innovating to provide solutions that increase throughput, reduce errors, and allow for integrated sample tracking.

From precision barcodes to cryo-resistant labels, to smart print stations, automation, and label lifecycle management software, Computype provides the customized solutions your lab needs to work smarter.

Computype
2285 West County Road C
St. Paul
MN 55113
(651) 633-0633
http://www.computype.com/industry-solutions/healthcare
contactus@computype.com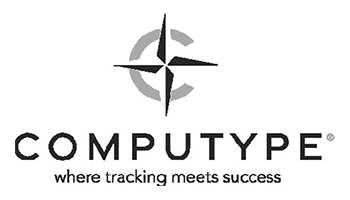 ---

---
Genedata transforms data into intelligence with innovative software solutions that incorporate extensive biopharma R&D domain knowledge. Multinational biopharmaceutical organizations and cutting-edge biotechs around the globe rely on Genedata to digitalize and automate data-rich and complex R&D processes. From early discovery all the way to the clinic, Genedata solutions help maximize the ROI in R&D expenditure. Founded in 1997, Genedata is headquartered in Basel, Switzerland with additional offices in Boston, London, Munich, San Francisco, Singapore, and Tokyo.

750 Marrett Rd
One Cranberry Hill - Ste 403
Lexington
MA 2421
+1 877 436 3872
http://www.genedata.com
info@genedata.com

---
GRAIL is a healthcare company whose mission is to detect cancer early, when it can be cured. GRAIL is using the power of high-intensity sequencing, population-scale clinical studies, and state-of-the-art computer science and data science to enhance the scientific understanding of cancer biology, and to develop and commercialize pioneering products.
---
For over 60 years, trust has been the hallmark of every precision-crafted solution at Hamilton Company. Private, public, and academic institutions across the globe and throughout diverse scientific and clinical reams trust in Hamilton's ergonomic manual precision measurement devices and powerful automated liquid handling workstations to streamline cumbersome workflows and aid in answering complex questions. Assay ready workstations are depended upon to fully automate sample preparation, drugs of abuse testing, toxicology, pain management testing, next generation sequencing (NGS), ELISA, and many other workflows for enhanced efficiency and reproducibility.

Powerful, scalable, and flexible automated storage systems are entrusted to eliminate sample storage and retrieval bottlenecks and provide peace of mind that the integrity of each sample is meticulously safeguarded over its lifespan. Customers opt for Hamilton's Lab Product devices that eliminate workflow pain points and ergonomic issues that improve laboratory productivity.

The world's top equipment manufacturers trust in Hamilton's high-quality OEM solutions and expertise to develop robust, cutting-edge solutions in less time and with lower development and manufacturing costs than ever before. These solutions, both large and small, can help companies to make an impact with their target customers, strengthen the path to success, and stand apart from the competition.

If you share Hamilton's passion for building trust through constant innovation and unparalleled quality and want to make a difference that can impact lives from multiple perspectives, we invite you to join the Hamilton team. Visit https://www.hamiltoncompany.com/careers.

4970 Energy Way
Reno, NV 89502
(775) 858-3000
http://www.hamiltoncompany.com

---
We love lab automation! At HighRes, we design and build innovative laboratory automation systems, dynamic scheduling software, and lab automation instruments that accelerate and streamline discovery for you and your organization. We offer highly flexible, modular solutions that provide our clients with the ability to scale and reconfigure their automation equipment as their assays or technology changes.

---
INHECO is a leading manufacturer of innovative & high precision instruments for thermo-mechanical reaction control in Lab Automation and Diagnostics.

Our solutions include temperature-controlled shakers, heated/cooled positions, thermal cyclers, incubators & verification tools.

The ODTC is the first choice for an On Deck Thermal Cycler for automated NGS library preparation, forensics and daily PCR routines.

Our latest incubator SCILA is the answer for growing demands in automated cellular assays: Compact - simple integration – modular - easy maintenance.

---
QInstruments is a leading provider of products and services that advance sample preparation and biomedical research.

The company develops perfect solutions for mixing and temperature control of molecular samples on robotic platforms such as the "BioShake" and fast and easy-to-use accessories, which are constantly being updated. QInstruments provides excellent application support, quick technical service, and customized product demonstrations.

The strong intellectual portfolio of the company consists of several own and foreign-issued patents for sample preparation.

Since October 2021 QInstruments has been a member of the #BICOFamily! Together with BICO, we continue on the #BIOCONVERGENCE revolution with improved workflows and greater assurance to our customers, which will bring greater assurance to researchers.

More information at www.QInstruments.com

---
Outsourced Compound Management Services
Screening Compounds
Building Blocks
Natural Products

Specs has over 30 years of experience in storing, distributing and reformatting research compounds. Our services include: outsourced compound repository, high security disaster recovery storage, dry compound weighing, volatile solvent transfer, plating, plate replication, 3rd party compound procurement, compound registration, quality control, etc. Full service compound handling and repository facilities are located in both Cumberland, Maryland and Zoetermeer, The Netherlands (headquarters).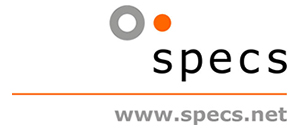 ---
Xavo Software AG is a software company that was founded in 2016 with the sole focus on providing differentiated value to biopharma R&D through a series of applications delivered as software-as-a-service. Xavo has offices in Germany, the U.S. and Switzerland. The team consists of pharma/biopharma industry experts and experienced software engineers and is run by a seasoned U.S.-based management team with a track record in the b2b enterprise software space. For more information please visit: www.Xavo.com

---