Slate of Candidates for SLAS 2023 Board of Directors
The SLAS Nominating Committee is pleased to announce these three candidates for the SLAS Board of Directors for three-year terms beginning in January 2023.
Formal petitions challenging a candidate may be submitted until October 7, 2022. Questions, comments and petitions should be emailed directly to SLAS CEO, Vicki Loise.
Head of Discovery Research
Fraunhofer Institute for Translational Medicine and Pharmacology, Germany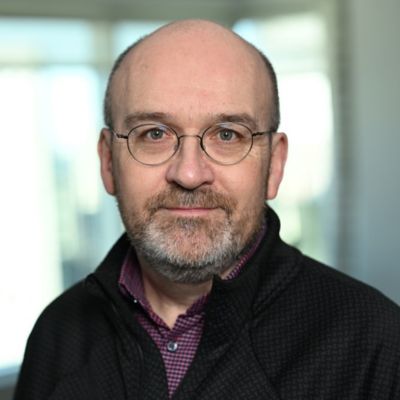 After leaving Academia in 1999, I worked in Pharma, then Biotech and over past 6 years at the Fraunhofer ITMP in Hamburg, where I lead our institute's activities in data-driven target validation and early drug discovery. Over this period, I had the privilege of interacting with many excellent colleagues when attending SLAS conferences, as well as during volunteer work on several SLAS committees and working groups. Most of all, I have appreciated the open, trustful and collaborative atmosphere of the SLAS community, including the professional team, which made the experience a genuine pleasure.
Membership of this community has greatly helped me to develop my career, and each new SLAS meeting provides further real-life examples of how great science and technologies can solve the problems we all face in getting new treatments to the clinic. The collective strength of the SLAS comes from its diverse global membership of individuals drawn from academic, pharma and technology backgrounds, who cooperate to realise innovation across the fields of life and health sciences.
If elected, I would bring my wide experience in industry as well as the European screening community, to the SLAS Board. As part of my role, I would look to promote two specific objectives within the SLAS community which have emerged from experience gained during the COVID-19 pandemic. Firstly, I would champion new paradigms for working with data in a FAIR manner, with the aim to better learn from failure and help use our limited resources to better address unmet clinical needs, especially in rare and neglected diseases (see DOI: 10.1016/j.drudis.2022.05.010). Secondly, I would promote connections to the science infrastructures such as cryo-EM, synchrotrons, and other light sources, so that the potential of large-scale structure-based screening methods can be more readily realised by our community (see DOI: 10.1126/science.abf7945).
Chief Scientific Officer
SAMDI Tech, Inc., USA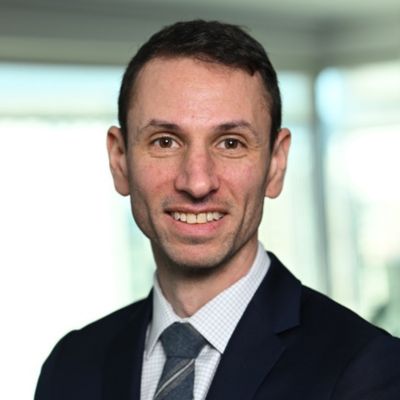 My goal is to provide a fresh perspective for successful implementation of the SLAS mission to catalyze multidisciplinary innovations in life science. My experience and expertise align with the current strategic plan, creating an opportunity for immediate impact while also preparing for beyond 2026.
I am currently CSO at SAMDI Tech, a drug discovery solutions provider in Chicago with a proprietary technology and a global presence. During my six-year tenure, I have engaged in quarterly Board calls, communicating scientific and financial reports, including revenue forecasts and P&L outlook.
As a postdoc at the Institut Curie in Paris, France, I experienced an international environment. I was elected as a representative to the EU-funded EpiGeneSys Board, where I learned the distinction between oversight and management and experienced strategic planning and budgetary considerations for an international organization. Having spent equal time in academia and industry, I aim to engage both SLAS communities to strengthen the bridge between fundamental research and applied science.
SLAS has had a significant impact on my scientific growth and development. At my first meeting in 2017, I appreciated the society's power to promote good science and unite researchers from different technical backgrounds and geographic locations. I immediately volunteered, rapidly ascending from evaluating abstract submissions to being an organizer of the SLAS2020 Transformed virtual meeting. Recently, I served on a committee to identify additional support for Innovation AveNEW awardees. Now, I aim to bring a dedicated ear and unique voice to the Board, act as a conduit to all members from young scientists to experienced executives, and learn how SLAS can best address their needs. I aim to focus on harmonizing beyond data to include diversity, equity, and inclusion and increase our global presence to ensure SLAS is most impactful to support innovation for the lab of the future.
Associate Professor in Biochemistry
Department of Biology, Ecology and Earth Sciences, University of Calabria, Italy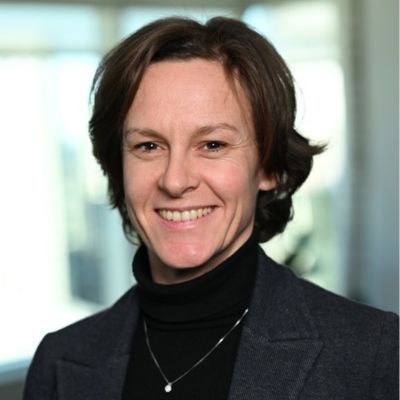 I am an associate professor in Biochemistry at University of Calabria – Italy. My research activities mainly focus on the study of membrane transporters responsible for the uptake, distribution and excretion of nutrients and catabolites. To perform these studies, I employ an integrated approach of in silico, in vitro and intact cell methodologies to describe the structure/function properties of membrane transporters I deal with. Besides the academic knowledge, these proteins became hot pharmacological targets due to their involvement in different pathologies, with a broad range of severity, but also in the delivery of drugs.
My collaboration with SLAS community started in 2014 as a volunteer, after my participation to the San Diego conference as Tony B. Travel Award winner. Over the years, I became part of the Student and Early Career Advisory Committee and of the SLAS Membership Engagement Council. Since 2018, I serve as a member of the Editorial Board of SLAS Discovery.
I am enthusiastic to work with SLAS people because they form an international community where universities and companies meet to understand the reciprocal needs. My main contribution to SLAS is that of furnishing the perspective of a European academic person.