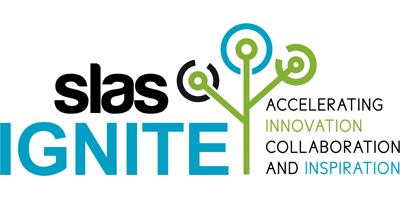 SLAS Ignite underscores the Society's foundational commitment to collaboration, enabling scientists, academic researchers and business development professionals to build relationships as potential strategic partners. Together, SLAS facilitates connections that result in pioneering new research, new products, innovative breakthroughs and commercialization opportunities for all involved.
SLAS Ignite programming features academic collaboration presentations showcasing the latest research partnerships between academia and industry, panel discussions focused on entrepreneurship, career development and diversity and the celebration of the SLAS Ignite Award given to the best start-up company featured on Innovation AveNEW at the SLAS International Conference and Exhibition and SLAS European Conference and Exhibition.
Click APPLY NOW to view the list of upcoming Innovation AveNEW opportunities and application deadlines.