President's Monthly Message
Jan Lichtenberg, Ph.D., CEO, InSphero (Switzerland) takes the helm as the 2023 President of the SLAS Board of Directors. You can hear his thoughts monthly with the President's Podcast.
---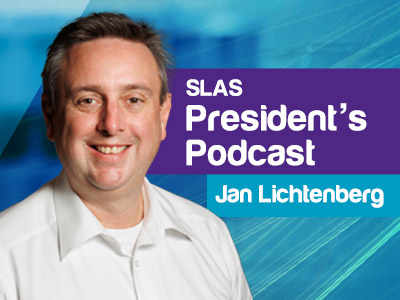 From the President: January 2023
Hear a little about Jan, and his plans and outlook for his year in this first of his monthly podcasts. He joins SLAS CEO Vicki Loise to kick off the conversation.
From the President: May 2023
Jan highlights the major takeaways from the 2023 Building Biology Symposium, along with breaking down the FDA Modernization Act and what it means for the future of 3D cell culture.