SLAS Strategic Plan 2017-2021
SLAS Strategic Plan
2017-2021
Our Vision
As the premier provider of information, education and professional development, SLAS empowers the life sciences community to transform research.
Our Mission
SLAS brings together researchers in academia, industry and government to advance life sciences discovery and technology via education, knowledge exchange and global community building.
Our Zone
The scientific disciplines, interest areas, and market sectors served by SLAS.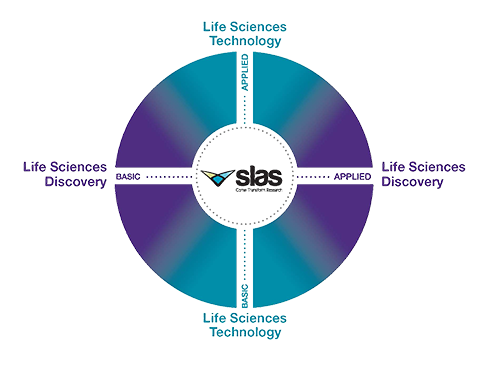 Pillars & Strategy Statements
Our five-year strategic plan has been centered on three key pillars, with a variety of key objectives realized each year through SLAS programs, resource allocation and organizational priorities. SLAS will embark on a new strategic planning process in 2021 to inform our activities going forward.

Education
SLAS offers best-in-class multi-dimensional education to advance learning throughout its community.

Community
SLAS delivers exceptional year-round programs to inform and connect its diverse, global community of life sciences professionals and students.

Sustainability
SLAS pursues strategic investments in new audiences, services and programs for the growth and benefit of its membership while maintaining its sound financial position through responsible stewardship.
Any questions on the SLAS Strategic Plan can be directed to SLAS CEO Vicki Loise (vloise@slas.org).