Innovation Award
Research that Ignites a Reaction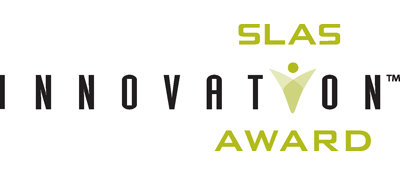 The SLAS Innovation Award is a $10,000 cash prize recognizing the work behind one exceptional podium presentation. This award honors research that proves to be exceedingly innovative and contributes to the exploration of technologies in the laboratory, exceeds a benchmark or milestone in screening or the lead discovery process or demonstrates an advanced and integrated use of mature technologies.
SLAS is searching for podium presentations from academia, government and industry that consist of innovative advances such as:
a fundamental study to develop new technology for the laboratory,
a new application of technology to laboratory automation or screening, or
use of technology to solve a unique problem.
Hear from Past SLAS Innovation Award Winners
SLAS2020 Innovation Award Winner: Joseph de Rutte
Spotlight on Christian Soitu, Oxford University, 2019 Innovation Award Recipient