New Product Award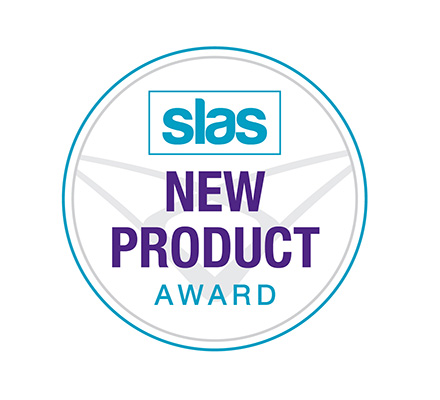 Give Your New Product the Promotional Spark it Needs
The SLAS New Product Award competition is the perfect opportunity for companies to gain extra recognition for a new product or service through invaluable publicity and visibility.
Each year thousands of the world's leading scientists, researchers, engineers, academics and business leaders working in life sciences technology and discovery access the Exhibition with the goal of providing keen insight and advocacy on more than 300 products showcased within.
Congratulations to the following SLAS2021 New Product Award finalists! Make sure to visit their booths within the virtual Exhibition to check out their innovative new products and services.
Araceli Bioscience
Bit.Bio
CELLINK
Codex DNA
Creoptix AG
Insphero
OrganoTherapeutics
Nodexus Inc.
SEED Biosciences
Solentim
Stilla Technologies
A panel review of finalists will take place between Monday, January 25, and Wednesday, January 27. Up to three winners will be announced by the close of the conference on Wednesday evening.
Listen to Past New Product Award Winners:
SLAS2020 New Product Award Winner - V&P Scientific, Inc.
SLAS2020 New Product Award Winner - Bioelectronica
2019 New Product Award Winner: Stilla Technologies
2019 New Product Award Winner: NanoView
The SLAS New Product Award (NPA) designation will be presented to up to three winning product entries. Recipients of the award will receive the following:
Official SLAS NPA designation plaque
SLAS NPA designation media coverage
Inclusion in SLAS Awards news release
Photo and recognition on SLAS social media channels and website
Applicants will need to:
Identify Product Area
Share a description of your product
Upload product literature
Upload your company logo
Upload a short (5 minutes or less) video explaining your new product or showing it in operation. This does not need to be of professional quality video (phone recorded videos acceptable). Marketing clips also accepted.
Applicants will also be asked to:
Provide a description of your market opportunity and brief comparison between whatever the current industry standard is and your product.
What is original about your product?
Describe the impact of your product?
Share your proof of concept.