February 25 - March 1, 2023
San Diego, CA, USA
Josh Smith, Ph.D.
Does AI Accelerate the Discovery of Therapeutics and Biomarkers?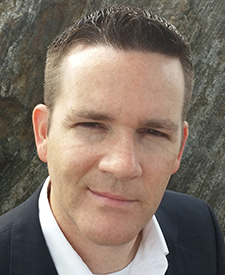 An information revolution in healthcare and life sciences has led to an explosion in health-related data, including omics, foundational science, diagnostic, treatment, outcome and other related clinical data. Truly unlocking the value of this information for accelerated therapeutics and biomarker discovery, however, requires leveraging key technologies that together can provide actionable insights to researchers and clinicians. This talk will focus on how core technologies, such as AI, hybrid cloud and high-performance computing, together with more generalizable foundation technologies, including knowledge extraction and integration, AI-enriched simulation, generative modeling and automation, as well as other accelerator technologies have and may continue to come together in the future to break through long-standing bottlenecks in discovery workflows to provide value to the end user. Specific example implementations of these technologies will be provided within the drug discovery and development pipeline, demonstrating how this fusion can help optimize modeling of new molecular entities, enhance clinical trial design, aid in biomarker discovery and improve automation through AI-driven chemical reaction prediction, retrosynthesis planning, and generation of experimental procedures.
Joshua Smith received his Ph.D. in Electrical Engineering from Purdue University in 2011 on a National Science Foundation Graduate Research Fellowship Award before joining the IBM T. J. Watson Research Center as a Research Staff Member. With a background and training in low-dimensional nanoelectronics, Smith developed a growing interest in biomedical engineering and biotechnology and in 2013 he helped establish the Translational Systems Biology and Nanobiotechnology Group at IBM Research. He later managed the Molecular Health Solutions Group, overseeing R & D efforts for microfluidic devices aimed at separation and detection of single molecules for advanced biomedical diagnostics and preparative technology solutions. After serving as the technical assistant to the Vice President of Healthcare and Life Sciences at IBM Research from Nov 2020 to Jan 2022, he joined the Accelerated Discovery team focused on holistic acceleration of scientific discovery workflows for healthcare and materials research.
Smith has held an Adjunct Assistant Professor position at Columbia University in the Department of Electrical Engineering and is an IBM Master Inventor with more than 80 filed patent applications and over 50 granted patents. He has co-authored 22 peer-reviewed journal articles and his research has been highlighted by Forbes, CNN Money, IEEE Spectrum and Pharma Technology Focus among other media outlets as well as on-stage at TED.