Level Up Your 3D Cell Culture: From Research to High Throughput
February 25 - March 1, 2023
San Diego, CA, USA
Level Up Your 3D Cell Culture: From Research to High Throughput
In the last several years, multiple research publications have shown the increased value of using 3D cell models compared to traditional 2D systems. Although considered by many as a more representative model of in vivo biology, the setup of 3D models can be more challenging, especially when the throughput is increased. This course will provide an overview of scaffold and scaffold-free techniques and key optimizations for increased throughput through imaging technologies and automation. Attendees will learn the tips and tricks for improving cell seeding, handling, processing and use of high-content imaging and analysis for 3D applications to address the need of higher throughput demands.
Who Should Attend?
Anyone new to the topic of 3D cell culture
Those performing 3D at a research scale looking to increase throughput
Course Benefits
This course will provide educational information and practical techniques to move the valuable, more predictive 3D cell culture models from more manual research-based work to a more automated, mid-to high-throughput environment.
Course Topics
3D Culture Models
Scaffold-Free vs. Hydrogel Matrix Models
High-throughput Imaging
High-throughput Liquid Handling
Bioprinting
Organoids
Screening
Instructors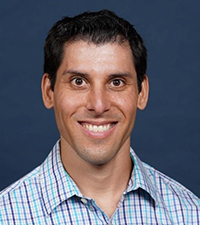 Tom Bongiorno
Corning Life Sciences
Tom Bongiorno is a field application scientist at Corning Life Sciences, covering the central United States. He has expertise in stem cell therapy, bioprocessing, media development, and cryopreservation and holds a PhD in bioengineering from the Georgia Institute of Technology and a BS in mechanical engineering from the University of Norte Dame.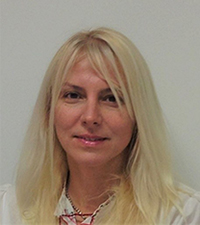 Oksana Sirenko
Molecular Devices
Dr. Sirenko is an established cell biologist and imaging specialist who is an expert in developing assays with complex cell-based models for research and drug discovery. She is a senior scientist at Molecular Devices where she works on development of high-content imaging methods to the analysis of novel cell systems. Dr. Sirenko currently leads a group of scientists developing methods and new tools for automation of 3D cell models – including organoids and organ-on chips – for modeling cancer, neurotoxicity, and toxicology. Dr. Sirenko holds a PhD in Biochemistry/Biophysics, has over 15 years of industry experience, and has authored more than 35 scientific papers.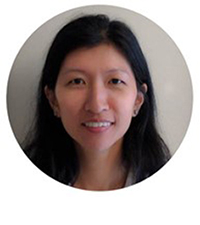 Angeline Lim
Molecular Devices
Dr. Angeline Lim is an applications scientist at Molecular Devices where she specializes in bioimaging. She provides scientific support for the company's portfolio of ImageXpress® High-Content Imaging Systems and their applications in high-throughput phenotypic profiling and 3D models in biology. She has over 10 years of research experience in genetics and cell biology and holds a PhD from the University of California at Santa Cruz.