February 25 - March 1, 2023
San Diego, CA, USA
Ignite Award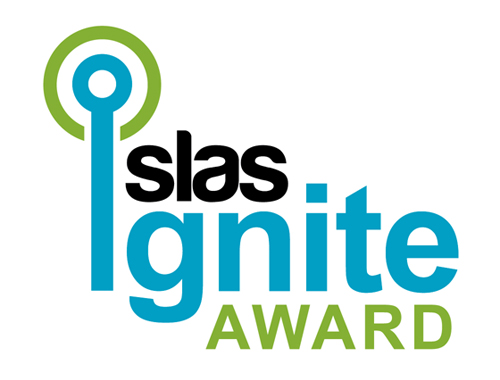 The SLAS Ignite Award recognizes the best start-up or emerging company exhibiting within Innovation AveNEW, the specially designated area for start-ups and emerging companies within the Exhibition.
The following SLAS2023 Innovation AveNEW companies will compete for this year's SLAS Ignite Award in San Diego:
Companies selected for Innovation AveNEW, and who opt-in to compete for the SLAS Ignite Award, will be judged by an SLAS panel on a combination of key concepts, including their marketing plan, market presence and potential, funding prospects, plan for growth and the existence of balanced company leadership, among other qualities, for a chance to win $5,000.
Listen to the New Matter: Inside the Minds of SLAS Scientists podcast episode, Solving Problems for the World's Good, to hear from Steven Graves, CEO and Founder of 2022 SLAS Ignite Award Award winner, BennuBio, Inc.