---
SLAS Technology Idea Exchange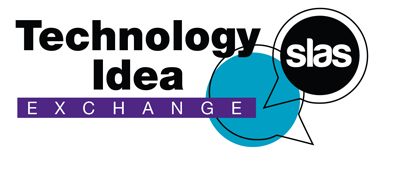 Technology Idea Exchange online discussions are moderated chats that connect the SLAS vendor and user communities. Attend to hear about current and future life sciences and technology challenges and to offer up your potential solutions.
For the complete list of past Technology Exchange Exchange recordings, visit APPLIED.
Recent recordings include:
Modern Labware Identification
Enabling Lab Automation in Regulated Environments
Technology Trends
Sustainability in the Lab
Mobile Robots
Best Practices for LIMS Integrations
High-Content Image Analysis: Stumbling Blocks on the Way to JUMP (Joint Undertaking for Morphological Profiling)
Peptide Screening Challenges and Solutions
Antiviral Drug Discovery
Online Discussion | Thursday, January 25 from 11:00 a.m. – 12:00 p.m. CST
January's Technology Idea Exchange explores the topic of Chemoresponse profiling of solid tumors derived from patients combined with drug gene networking.
Timothy Spicer, Ph.D., research professor and senior scientific director for The Herbert Wertheim UF Scripps Institute for Biomedical Innovation and Technology, will lead this discussion focusing on how the work is done using 3D tissue culture in 1536 well formats, allowing for rapidly triage tumor sensitivity on all known oncology drugs within a matter of days. This conversation will explore how this method provides a powerful new platform for precision medicine initiatives when combined with RNA sequence data used in synch.
---
SLAS Get Ahead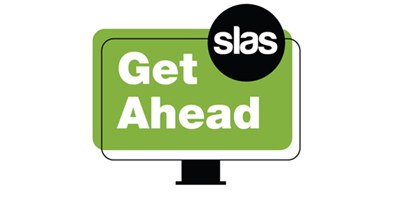 SLAS Get Ahead discussions are geared towards students, graduate students and early-career professionals looking for tips and advice for navigating the initial stages of their careers.
There are no upcoming Get Ahead sessions scheduled, but please check back for future events!
Recent recordings include:
Why You Should Plan for Change as Part of Your Career Journey
Turn Failure to Success
Mentoring
There are no Get Ahead discussions scheduled at this time. Check back soon!
---
Special Interest Group (SIG) Science Circles
Attend a Special Interest Group (SIG) Science Circle online discussion to stay current on the latest findings, best practices and challenges facing your particular professional area. Many SLAS SIGs meet in person at our international and Europe conferences.
There are no SIG Science Circle discussions scheduled at this time. Check back soon!