The SLAS Fellow Member Program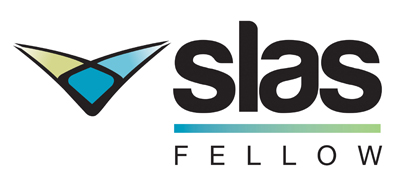 The SLAS Fellow Member Program launched in 2016 to recognize the exceptional contributions of SLAS's most valued contributors. SLAS Fellow Members represent the epitome of SLAS as a mission-driven organization that focuses on serving life sciences professionals via practitioner-driven knowledge, education and peer-to-peer connections.
SLAS Fellow Members
*2021 new members
Michelle Arkin, Ph.D.*
University of California - San Francisco
Ellen Berg, Ph.D.
DiscoverX Corporation
Marc Bickle, Ph.D.
Max Planck Institute of Molecular Cell Biology and Genetics
Roger Bosse, Ph.D.
BioSignal2 Inc.
John Thomas Bradshaw, Ph.D.
Artel
Robert Campbell, Ph.D.
Twentyeight-seven Therapeutics
Anne Carpenter
Broad Institute of Harvard and MIT
Taosheng Chen, Ph.D.
St. Jude Children's Research Hospital
Edward Kai-Hua Chow, Ph.D.
National University of Singapore
Sue Holland-Crimmin, Ph.D.
GlaxoSmithKline
Malcolm Crook, Ph.D.
Peak Analysis & Automation Ltd.
Sammy Datwani, Ph.D.
Labcyte, Inc.
Emilio Diez Monedero, Ph.D.*
Hakim Djaballah, Ph.D.
Keren Therapeutics
Alain Donzel, Ph.D.
Scitec Research S.A.
Richard M. Eglen, Ph.D.
Corning Life Sciences
Richard Ellson
Labcyte Inc.
Frank Fan, Ph.D.*
Promega Corporation
Haian Fu Ph.D.
Emory University
Ralph Garippa
Memorial Sloan-Kettering
Jay Gill, Ph.D.
Bristol-Myers Squibb
J. Fraser Glickman, M.S.P.H., Ph.D.
The Rockefeller University
Marcie Glicksman, Ph.D.
ORIG3N
Alexander Godfrey, Ph.D.*
Automated Chemistry, National Center For Advancing Translational Sciences
Peter Grandsard
Amgen
Clive Green
AstraZeneca
Philip Gribbon
Fraunhofer IME
Steven Hamilton, Ph.D
SLAS
David Herold, Ph.D., M.D.
Veterans Administration Medical Center/University of California, San Diego
Dean Ho, Ph.D.
UCLA Division of Oral Biology and Medicine and
KYAN Therapeutics
Rob Howes, Ph.D.*
AstraZeneca
William Janzen, Ph.D.
Ribometrix
Daniel Kamei, Ph.D.
University of California, Los Angeles
Katy Kettleborough
LifeArc
Deok-Ho Kim
University of Washington
Gary Kramer, Ph.D.
Jörg Kutter, Ph.D.
University of Copenhagen
Jonathan A. Lee, Ph.D.
Eli Lilly and Company
Melanie Leveridge
GlaxoSmithKline
Ricardo Macarron, Ph.D.
GlaxoSmithKline
Julio Martin, Ph.D.*
Lorenz Mayr, Ph.D.
AstraZeneca
Jonathan O'Connell
FORMA Therapeutics
Christian Parker, Ph.D.
Novartis Institutes for BioMedical Research Inc.
David Pechter, Ph.D.
Pechter Technologies
Shalini Prasad, Ph.D.
University of Texas, Dallas
Stephen Rees
AstraZeneca
Mark Russo, Ph.D.
Bristol-Myers Squibb
Louis Scampavia
Scripps Research
Craig Schulz, Ph.D.
Amgen
Ian Shuttler, Ph.D.*
Tecan
Peter Simpson
Medicines Discovery Catapult
Daniel Sipes
The Genomics Institute of the Novartis Research Foundation
Prof. Timothy Spicer
The Scripps Research Institute
James D. Sterling, Ph.D.
Keck Graduate Institute
Paul Taylor
Boehringer Ingelheim Pharmaceuticals Inc.
Cathy Tralau-Stewart, Ph.D.
Takeda
Dana Vanderwall, Ph.D.
Bristol-Myers Squibb
Sabeth Verpoorte, Ph.D.
University of Groningen
Fabien Vincent, Ph.D.
Pfizer
Aaron Wheeler, Ph.D.
University of Toronto
Jonathan Wingfield, Ph.D.*
AstraZeneca
Pak Kin Wong, Ph.D.
Pennsylvania State University
Andy Zaayenga
SmarterLab
Zhenggrong Zhu
Merck
SLAS Fellow Member Prerequisites
To earn an invitation to become an SLAS Fellow Member, candidates must meet several prerequisites:
Candidate must possess five (5) years professional experience after terminal degree/post-graduate training


Candidate must have at least three (3) consecutive years as a dues-paying SLAS member (or membership by contribution)


Candidates must have accrued at least five (5) points in technical content and volunteer service contribution to the Society, with at least one point from each of the categories:

Technical Content Contribution: Candidate must have contributed technical content to the greater SLAS community by way of a podium presentation(s) at an SLAS event, delivering a SLAS technical webinar and/or authoring a manuscript published in one of SLAS's scientific journals


Volunteer Service Contribution: Candidate must have served SLAS in an official volunteer leader/contributor capacity on select organizational committees including the SLAS Board of Directors, an SLAS Regional Council, Nominating Committee, Scientific Planning Advisory Committee, Journal Editorial Boards, Conference Program Planning Committee – Conference Chairs, Track Chairs and Session Chairs included.
See the table below for point values associated with content and service contributions.
What SLAS Fellow Members Receive
In addition to well-deserved and prestigious recognition, SLAS Fellow Members receive a host of exclusive benefits:
Premier Plus Member benefits, including subscriptions and online access to both of SLAS's Scientific Journals
Recognition at annual SLAS international conference and exhibition
Invitation to special event at annual SLAS international conference and exhibition
SLAS Fellow Member Certificate
SLAS Fellow Member lapel pin
Perpetual inclusion on the listing of SLAS Fellow Members on SLAS.org
Ability to use the SLAS Fellow Member logo in personal e-mail and on curriculum vitae
Ongoing Requirements of SLAS Fellow Members
SLAS Fellow Members are required to pay SLAS membership dues annually.
Questions?
Please contact SLAS Membership Senior Manager Mary Geismann with any questions or to check your current eligibility toward becoming an SLAS Fellow Member.
SLAS Fellow Members – Content and Service Contribution Requirements
5 total points, with at least one from content contribution and one from volunteer service activities, are required to earn an invitation to become an SLAS Fellow Member. Questions on your current status? Contact Mary Geismann at SLAS Headquarters.
Content – Technical Presentations (1 point per)
Content – Journal Manuscripts or Issue Guest Editor (2 points per)
Service – Volunteer Leadership (2 points per role)

Delivered Podium Presentation at SLAS conference
Delivered SLAS Technical Webinar
Served as Short Course Instructor at SLAS conference

Served as corresponding author of accepted manuscript accepted for publication in SLAS scientific journal (JBS or JALA)
Served as Guest Editor of entire issue of SLAS scientific journal (JBS or JALA)

Served volunteer leadership position in significant SLAS committee/ oversight entity:

Board of Directors
Regional Council
Nominating Committee
Scientific Planning Advisory Committee
Journal Editorial Board
Conference Program Planning Committee

Chair/Co-Chair
Track Chair & Assistant Track Chair/Co-Chair