SLAS members sharing their own experiences
In late Winter and early Spring of 2020, while the world was coming to grips with the extent and severity of the COVID-19 pandemic, a small group of European scientists began to assemble the infrastructure necessary to help address the looming threat and how to mitigate it. They had many things in common, but one stood out: all were SLAS members.
SLAS is an international professional society of academic, industry and government researchers as well as developers and providers of laboratory automation tools. SLAS members research and develop the necessary infrastructure that are essential to mass produced pharmaceutical therapies and testing technology.
SLAS members from the United Kingdom and other European countries worked feverishly, often at great personal sacrifice, to set up COVID testing networks that could process thousands of PCR tests and analyze and report them to the public in time to support public health strategies. Each scientist assembled large teams of committed technicians, researchers, and health care workers, and prioritized their own work and surged headlong into solving a pandemic. Their companies and government allowed them to purchase equipment and hire the best available people at an unprecedented pace.
In the coming month, SLAS will post a unique story of one of our members who shared their own experiences with us.
Share Your Experience Join SLAS Membership Types and Benefits








From his perspective on the front lines of pharmaceutical discovery in the United Kingdom, AstraZeneca's Steve Rees says that societies may reap some hard-earned gains from developments that occurred during the pandemic.
As vice president of the Discovery Biology department within Discovery Sciences, R&D at AstraZeneca, Rees leads a global team of scientists applying leading science and technology to create reagents, assays and disease models to discover new targets and medicines.
"In the last two years the scientific community has demonstrated that we can redesign vaccine discovery to bring vaccines to patients in less than a year, successfully created entirely new vaccine technologies including the mRNA vaccines and built huge capability for vaccine manufacture. This offers huge hope for the creation of vaccines against future pandemics but also against the many infectious diseases such as malaria that are endemic in much of the world," he said.
Going further, Rees says that if "we can find patients early when they're asymptomatic, we have the potential, in future, to cure that disease, rather than treat it. And if we can do that, from a societal perspective, we keep those patients out of hospital. So, the overall cost saving to society of just keeping those patients out of hospital becomes huge."
With the advances in diagnostic capability created, in part, during the pandemic, Rees believes the opportunity exists for healthcare systems to introduce population-based testing of asymptomatic individuals to identify disease early.
"We will see this first in cancer through the detection of circulating tumor DNA, but the potential exists to adopt the same approaches in many diseases including metabolic, kidney, heart and lung disease," he said.
One of the laboratory automation's signature traits—collaboration—will likely be at the center of this future growth.
"The entire field of drug discovery is on a journey to ever closer collaboration. That's only going to continue as we go forward. And COVID will have accelerated that, because we see what can happen when you bring the best technologies, and the best scientists together on that journey of collaboration," he said.
The challenge for the bio tech community and the larger health care industry, will be to harness these successes and direct them toward positive developments for society.
"The advances in diagnostic technology over the last 12 months, have probably been greater than over the last 10 years. The number of new diagnostic instruments, diagnostic platforms, 15-minute tests, different forms of lateral flow tests, the list is almost endless. The challenge now to healthcare, is to identify how that technology can be used in the treatment, and diagnosis of common complex diseases, such that we see that broader impact," he said.
As part of the accelerated ramp up in the U.K. to help create the infrastructure to address the pandemic in 2020, Rees would prefer to avoid another effort in the future. He has advice for government and public health officials for the future:
"Maintain key relationships with the life sciences sector, establish local supply chains for critical materials from personal protective equipment to the reagents used in diagnostic tests, maintain the ability to rapidly scale-up PCR and Lateral Flow tests at short notice, perhaps by looking at ways to maintain the large-scale diagnostics capacity established through the COVID nightingale labs, and fully fund vaccine development and manufacture as was done in 2020."
---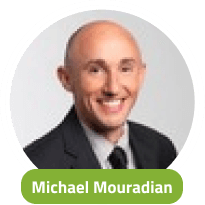 "I would like to say it was strategic, but nobody planned the pandemic, so... It was really an opportunity for Hamilton to pivot and support the community, from sample processing to extraction, all the way through to vaccine production and things like that. We started with about seven automation lines and at the end of 2022, we will have 37!"
Michael Mouradian, PhD | Vice President of Robotics, Hamilton
The global impact of COVID-19 and spread of SARS-CoV-2 led to a significant public health crisis, as the accelerated rate of SARS-CoV-2 variant transmission heightened the demand for screening. When COVID-19 began spreading and cases, hospitalizations and deaths were spiking, the medical system found itself with significant supply chain shortages. So many patients filled ICUs across the country that medical professionals would have to prioritize testing and treatment based on severity of diagnosis.
In the early stages of the pandemic, all staff had to learn on the go about best approaches for high throughput testing procedures and patient diagnoses and treatment. The pre-COVID clinical laboratory testing infrastructure and material supply chain simply could not support testing demand on such a massive scale. Laboratories realized early on that they could not scale effectively without automation, and the demand for liquid handling automation became so intense that the supply chain for testing and development could not be maintained.
The unprecedented demand of the pandemic pushed the community beyond what was capable. In response to this, Hamilton built an emergency expansion program for manufacturing in Reno, Nevada.
"At the beginning of the pandemic Hamilton understood, that to achieve mass-scale testing on a global scale, it was imperative to expand capacity for our liquid handling automation equipment and consumables supply," said Michael Mouradian, Vice President of Robotics at Hamilton Company.
"We were able to quickly respond through a comprehensive expansion program. Looking back over two years, I am proud that Hamilton was able to make the significant contribution we did, and positively impact the pandemic community," he said.
Companies like Hamilton had to get creative to access the raw materials required to manufacture their products.
"Because of our expansion efforts, Hamilton was able to focus supporting COVID-related applications such as screening, surveillance monitoring and vaccine development. We invested in our supply chain to ensure our suppliers could rapidly scale with us. To that end, the pandemic empowered collaboration on a global scale, enabling all of us to unite as a global community and rely on each other to meet the needs of the pandemic," he said.
As the pandemic ebbs, will manufacturers scale down?
"Short answer is no. Strategically, Hamilton's expansion significantly improves access to our technology and not only focuses on addressing the current challenges with the pandemic, but any future demand as well," Mouradian said.
While COVID has spurred innovation, Parker observed that some things, like mRNA technology, have been worked on for 10 years. "It's like a rock band that has been touring and practicing for 20 years and has a big hit and people think they are an overnight sensation when they were working on the foundation all along."
At the end of 2009 Dr. Parker had the opportunity to set up a high throughput biology laboratory supporting target discovery projects in Novartis, Switzerland. His research group is involved with the development, optimization, validation, automation and data analysis of high throughput screens. These are conducted for a number of different therapeutic areas including: anti-infectives, CNS, respiratory, metabolic and cardiovascular disease areas.
Parker sees an analogous comparison to the laboratory automation field—COVID has shined a light on the field as being able to make tremendous updates and changes quickly to account for the need for PCR testing, for instance. The industry has actually been doing that for years, he said.
Parker noted that COVID has spurred investment in bio tech startups, even in Europe, though he is not certain that will be a net positive development for the industry.
"We're going to see the effects of the pandemic playing out over the next decade—there have been more bio tech startups but will there be an investment in anti-infectives?" he asks.
The pandemic catalyzed a movement to replatform scientific data in the cloud. The crisis exposed the urgent need for scientific data to be accessible and shareable throughout the pipeline and with external partners. The immediate impact was to force companies to figure out how to keep laboratories functioning with remote staff.
The speed with which Moderna moved - 42 days after the genetic code of SARS-CoV-2 was released to shipping vials of an experimental vaccine to the National Institutes of Health (NIH) - changed expectations of what's possible. Governments, consumers, and the biopharma industry itself recognize that waiting 10 to 15 years for a drug or vaccine at a cost of $2B simply cannot be part of our new normal.
What impact will this change have on the biotech industry and can it be translated to other diseases?
Covid will leave a lasting impact on disease research and the people responsible for it. First thing to point out - the scientific tools that made a company like Moderna successful were clearly automation, the mRNA platform, and the Cloud-first mentality. It's too early to say, "Oh, we're going to have cancer cured because COVID vaccines went so quickly." Antibacterials, antifungals, and vaccine technology are easier targets. However, replatforming scientific data to the cloud and enabling that data to be used for advanced analytics, will accelerate the research and delivery of life-enhancing and life-saving drugs across disease types.
Personally, the most meaningful impact of covid has been that it's inspiring a whole new generation of young people to work in biotech, which traditionally may not have been seen as a cool industry. I mentor young scientists, many of whom now want to become infectious disease biologists. They see that role as heroic and highly motivating. They want to fight at the front lines, and their determination will certainly influence our future outcomes.
---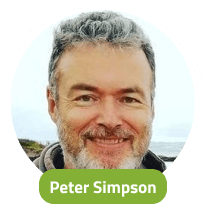 "It quickly became clear that, there was no (it), there was no building, there was no assay, there was no equipment, there was no people, no infrastructure. And so, helping out became, 'Can you build all of that from scratch?' In what was clearly already an extremely urgent situation."
Prof. Peter Simpson | Chief Scientific Officer, Medicines Discovery Catapult
Prof. Peter Simpson recalls his first steps to help the United Kingdom's response to the COVID-19 pandemic, after he received a call out of the blue, in mid-March 2020.
"It was St. Patrick's Day - March 17th - when I first got the call to set something up, and to ask whether we could help. Despite details of the requirements being scant at first - through a mix of eagerness and excitement - I quickly responded with "Yes, we can absolutely set something up!".
"We wanted to do everything we could to support the pandemic response, despite not fully understanding early on exactly what road lay ahead."
Piecing together the requirements, Simpson soon realised the gravitas of the call. He had just been asked to play a key role in establishing the largest diagnostics network in UK history.
Within months, he and his team had successfully established and rapidly scaled up high throughput testing, which would eventually result in the sampling of millions of PCR tests - a key tool in the nation's pandemic response. However, in the early days, the team had to first overcome a seemingly insurmountable task of getting the labs established from a standing start.
"It quickly became clear that, there was no facility building, there was no established assay, there was no equipment, there was no people, no infrastructure and above all, there was no precedent of this having been done before. And so, the initial request of 'helping out' quickly snowballed. Within days, the discussion became, 'Can you build all of that from scratch?' In what was clearly already an extremely urgent situation."
Prof. Peter Simpson is Chief Scientific Officer for Medicines Discovery Catapult (MDC), an independent, not-for-profit organisation focused on reshaping UK drug discovery. MDC predominantly helps the UK's drug discovery sector to grow, advance, access expertise and facilities, and foster mutually beneficial relationships.
---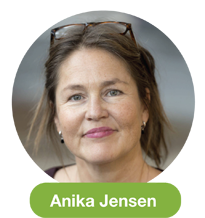 "SciLifeLab, thanks to its role as a national infrastructure with broad national and international outreach, together with generous private funding from Knut and Alice Wallenberg enabled us to rapidly refocus our current activities and shift towards addressing the pandemic."
Annika Jenmalm Jensen | Infrastructure Director, SciLifeLab, Karolinska Institute
Collaboration is a significant theme that has emerged from Annika Jenmalm Jensen's experience working in Sweden during the COVID-19 pandemic. Jensen is the Infrastructure Director at SciLifeLab, a collaborative center for technology and data driven life science in Sweden. Annika is also a senior scientist at Karolinska Insitutet.
Like many countries, Sweden has different regions that can act independently, but during times of national crisis, there is a need to act in a united manner. COVID taught Sweden that it's quite important that regions can form some common grounds and collaborate, and each section does not need to do everything individually. SciLifeLab thanks to its role as a national infrastructure with broad national outreach had the capacity to act quickly and received significant dedicated funding from the Knut and Alice Wallenberg Foundation (KAW).
"Still, we identified obstacles that we need to fix. For instance, early in the pandemic access to patient samples and reagents was limiting, as was the low grade sharing of biobanked patient samples and data. But also, the way we collaborate and this, how some boundaries have been removed and will continue to be removed, I think, for a long time," she said.
During 2020, SciLifeLab took several actions related to the COVID-19 pandemic, including the launch of 101 national research projects and set up of a Covid-19 data portal. One early effort was to set up of clinical virus diagnostics (Engstrand group, Karolinska Institutet) before the clinical labs were fully equipped to handle the challenge. This effort was dependent on an agreement made with a Chinese company to provide essential reagents and testing equipment to help run the thousands of COVID-19 tests the country needed to provide at the early stage of the pandemic. And so, they were considered kind of heroes in the very early days and totally changed activities towards PCR testing instead of the kind of research infrastructure they provided before that although in retrospect."