President's Monthly Message Archive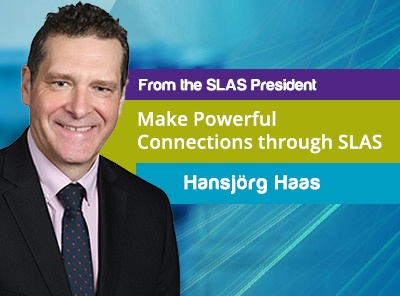 March 10, 2021
By Hansjörg Haas, Ph.D.
It is usually pretty easy to see the 'products' that come out of SLAS – conferences and symposia, journals, awards and so on. This month, I'd like to focus on another area that is a bit harder to quantify but actually may be our Society's greatest strength – the power to make meaningful connections with other individuals. These may be people that share your professional specialty or they may be those who focus on an area you would like to learn more about.
---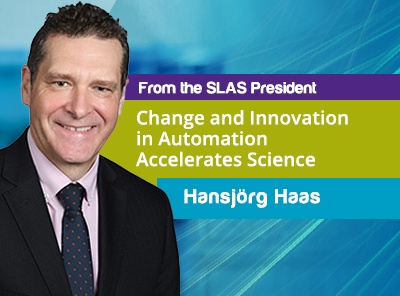 February 5, 2021
By Hansjörg Haas, Ph.D.
I am honored to serve as SLAS president this year – thank you for your trust in me. I also want to thank all scientists, technology providers and technology users for your contributions and efforts. You are driving science, fighting COVID-19, initiating vaccine development and acting today for a better tomorrow. Each of us is operating under new circumstances and adapting fluently as challenges continue.
---