Unifying the Research Ecosystem: Solid Support Services for SLAS Journal Authors

April 16, 2018
Attention current and prospective SLAS journal authors (which should be everybody reading this!): More than ever before, SLAS Discovery (Advancing Life Sciences R&D) and SLAS Technology (Translating Life Sciences Innovation) help authors by making the submission process faster and easier, boosting the global discoverability of published articles and enhancing recognition for authors and reviewers.
---
Editorial Integrity: The Critical Constant
Outstanding author support and services are more than just bells and whistles. They are critical components of SLAS's commitment to producing best-in-class journals that educate, celebrate and ensure success for the hundreds of individual life sciences researchers who publish their achievements each year.
The most valuable and treasured components of the SLAS journal publishing program are the energy and efforts of about 1,000 volunteers who make possible 10 issues of SLAS Discovery and six issues of SLAS Technology every year. This includes scores of international life sciences researchers who serve as editors and editorial board members, hundreds of authors and hundreds of expert reviewers – all dedicated to fostering high standards for editorial quality and publication ethics; and all committed to the SLAS vision of empowering the life sciences community to Come Transform Research.TM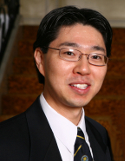 "As an author (and full disclosure: former SLAS Technology Editorial Board member), I have always appreciated how the SLAS journals publishing process is efficient and seamless," says Daniel Kamei (University of California, Los Angeles). "Times-to-first decision are fast; state-of-the-art online systems support authors before, during and after publication; and the editorial teams are readily available and willing to help authors. Excellent reviewer feedback has always helped improve the quality of my work, and on the flip side, serving as a manuscript reviewer has always been a great experience. In addition to being given a first look at emerging science and technology, I appreciate the system's ease and the Society's support. There is a reason why SLAS journals are on such an upward trajectory and I highly encourage everyone to submit their work to them."
Atypon Literatum: A First-Class Showcase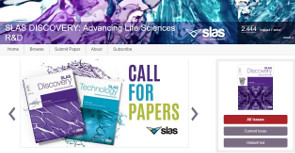 The SLAS Discovery and SLAS Technology Online are part of the SAGE Journals global platform, which is presented by Atypon Literatum, an internationally recognized software system that offers responsive design and exceptionally intuitive functionality to provide outstanding user experiences with speed and efficiency. A robust new cross-platform search engine enables readers of other journals to quickly find relevant SLAS journal articles via keyword, author and/or title searches; reference linking; related papers searches; and citation searches. In parallel with all this, new Figshare functionality can help boost discoverability by elevating the universal availability of supplemental material such as data files published in concert with accepted articles. With Figshare, supplemental materials receive their own digital object identifiers (DOIs) to assist in scholarly searches and citations, and become freely accessible immediately upon publication.
"Another great thing," says SLAS Discovery Editor-in-Chief Robert M. Campbell (Eli Lilly & Company, Indianapolis, IN), "is that every SLAS journal article is published with a complement of easy buttons that put readers just one quick click away from requesting use and reprint permissions, confirming citations and sharing content via print, e-mail and nearly 200 international social media channels. Individually, these conveniences may not sound profound, but collectively they contribute to an online environment that helps individual authors and articles succeed. Writing an article and then successfully completing the peer-review and revision process is not easy. When an article is published, it deserves this level of attention and support."
Another new and particularly popular feature of the SAGE Journals platform are Altmetric scores for all published articles. Altmetric tracks a range of sources (e.g. news outlets, blogs, Mendeley, Twitter, Facebook and more), then captures and collates activity regarding individual published articles to create Altmetric scores. These scores give authors and readers more immediate perspective on the popularity and promise of their published work. Additional article-level metrics track article downloads and Crossref citations, and an at-a-glance Most Cited/Most Read/Most Recent dashboard brings new and top-performing articles to the forefront for journal readers.
"These tools serve authors as well as readers," says Campbell, "and they demonstrate the advantages provided by the online environment in which SLAS journal articles are published."
SLAS journal articles become freely and fully accessible one year after final (print) publication. In the meantime, a progressive Green Open Access policy ensures funding compliance and an immediate open access option (SAGE Choice) can be arranged for a fee. Article titles and abstracts are always freely accessible and articles become searchable and citeable with their DOIs immediately upon online publication, including ahead-of-print.
Easy Does It: Enhanced Submission System Functionality
The SAGE Track system is the portal through which authors submit their manuscripts to SLAS Discovery and SLAS Technology. It's also where editors manage submissions and where reviewers access and assess submissions. Among its many features for authors is a FastPass submission shortcut for EndNote users and a hard-wired ORCID interface that ensures global recognition for published authors internally in the system and externally when accepted manuscripts are published in print and online.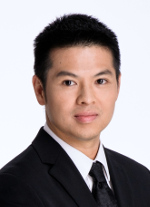 Likewise, for reviewers, Publons functionality ensures that they, too, receive proper credit and recognition for their valuable contributions to the scholarly literature. "Manuscript reviewers often go unnoticed because they work behind the scenes, but they are absolutely mission-critical to the publication of first class science," says SLAS Technology Editor-in-Chief Edward Kai-Hua Chow (National University of Singapore). "Ours is a very interdisciplinary field and not everyone can be an expert in everything. Both SLAS journals work hard to enlist proven experts to thoughtfully assess every submission. It's great to be able to formally recognize their contributions in a way that can be validated and added to their CVs while still maintaining confidentiality."
Editors also engage Publons as a quality control measure when they search for reviewer candidates. To help ensure the publication integrity of original research submitted to SLAS journals, editors also have Ithenticate plagiarism software at their fingertips in the SAGE Track system.
When a well-prepared submission doesn't quite fit into the editorial scope of one SLAS journal, its editor can use new SAGE Transfer Desk functionality to refer it to the editor of the other SLAS journal (if appropriate) or to other, more relevant SAGE journals and vice versa. "The SAGE Transfer Desk is a great new addition to our system," says Chow. "Journals want to publish the best, most appropriate work for their unique audiences. Sometimes publication of very good work can become seriously delayed or even lost over time when authors don't target their submissions to journals that share appropriate editorial priorities. The SAGE Transfer Desk helps the SLAS journals as well as the 1,000+ other journals published by SAGE expedite the process of finding a good, appropriate home for good work. It's a total win-win for everyone – the authors and the journals."
Prior to submission, the journals homepage at SLAS.org offers a wealth of information for past, present and future SLAS journal authors. Its Tips for Authors section presents a collection of practical resources to help authors increase their chances for publication success. Resources include advice for manuscript preparation, insight into the review process, proven ideas for self-promotion and detailed author instructions in English, Japanese, Korean, Simplified Chinese and Traditional Chinese. "SLAS and its journals serve global audiences," says Chow. "Our authors as well as our readers come pretty much equally from the Americas, Europe and Asia – a third, a third, a third – and our translations and links to other translated resources have been a big help to many authors."
The SAGE Journals Author Gateway also provides a collection of resources to help authors prepare papers for submission, navigate the process with ease and increase readership and citations of their published articles.
When questions arise, author assistance is available 24/7/365 through the SLAS Editorial Office and the SAGE Track (ScholarOne) Help Center, which includes user guides, video tutorials, FAQs, online chat assistance and telephone support in the U.S., U.K., Japan, China, Hong Kong, Taiwan and Korea.
Discoverability: Extending Reach and Impact
In today's keyword-searchable online universe, it's safe to say good work can be discovered quite easily. Some fundamentals are of vital importance, such as meta-tagging published articles, which is done for all SLAS journal articles to optimize search engine results, especially via Google and Google Scholar. On top of this, both SLAS journals are represented in leading indexing databases, such as PubMed:MEDLINE, Web of Science, Scopus and about 20 others.
Authors themselves have the ability to quite easily increase the discoverability, readership and citations of their work at little or no cost. The SLAS journals pave an easy path to self-promotion by being hard-wired into Kudos, which equips authors with free tools to demonstrate and increase the influence of their work. SAGE authors who used Kudos in 2013 experienced 19% higher downloads of their published work than non-users. More recently, a 2017 test reveals that authors who use Kudos experienced 23.1% more downloads. "It's a new world," says Campbell. "So much opportunity is in the hands of authors these days. With a little effort, so many previously available tools give authors power to boost their visibility and get their published work noticed – and being noticed is the first step toward readership and citations."
To increase discoverability via search engines that function in languages other than English, SLAS journal authors may choose to pay a fee and provide up to four translated abstracts for meta-tagged online publication with their accepted manuscripts. Other available tools include immediate open access (SAGE Choice) publication, video abstracts and the many links to practical self-promotional advice and ideas available in the Tips for Authors section of the journals homepage at SLAS.org and in the SAGE Journals Author Gateway.
SLAS maintains regular communication with its core community of 18,000 life sciences researchers and keeps them informed of what's published in SLAS Discovery and SLAS Technology with announcements in the SLAS Point-to-Point and SLAS EuroPoint-to-Point e-newsletters; feature stories in the SLAS Electronic Laboratory Neighborhood e-zine; and postings and paid advertising campaigns on Facebook, LinkedIn, Twitter and Google AdWords. In fact, the publication of each and every article ahead-of-print is e-mailed to subscribers of SAGE eAlerts and announced via Twitter. To support the publication of each issue, SLAS news releases are distributed and published via SLAS, Newswise and Eurekalert; and SAGE eTOCs are e-mailed to individual subscribers and the entire SLAS community.
Get to Know Your SLAS Journals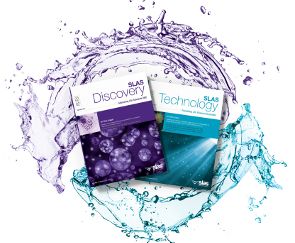 SLAS Discovery
(Advancing Life Sciences R&D)
Editor-in-Chief Robert M. Campbell, Ph.D., Eli Lilly and Company (Indianapolis, IN)
2016 Impact Factor: 2.444
Web of Science Rankings:
31 out of 76 in the Analytical Chemistry category
67 out of 158 in the Biotechnology & Applied Microbiology category
39 out of 77 in the Biochemical Research Methods category
SLAS Technology
(Translating Life Sciences Innovation)
Editor-in-Chief Edward Kai-Hua Chow, Ph.D., University of Singapore
2016 Impact Factor: 2.850
Web of Science Rankings:
9 out of 30 in the Medical Laboratory Technology category
22 out of 76 in the Analytical Chemistry category
30 out of 77 in the Biochemical Research Methods category
From 1996 through 2016, SLAS Discovery was published as the Journal of Biomolecular Screening (JBS) and SLAS Technology was published as the Journal of Laboratory Automation (JALA). Since the journals were founded, they have maintained relevant leadership positions by evolving in lock-step with the dynamic life sciences discovery and technology community. The journal name changes reflect this evolution and more accurately express today's SLAS and its critical position at the vibrant nexus of life sciences research and technology.
---
Sidelines
Read New SLAS Discovery Ahead-of-Print