May 11, 2021
After decades of cancer research, 80 percent of the proteome, including disease-relevant targets such as the K-Ras protein, remain out of reach for therapeutic drug development, according to Georg Winter, Ph.D. He relates the frustration of the situation as standing before a tall tree loaded with tempting fruit. "You know that all of these apples would taste delicious, but you're incapable of climbing the tree," he says.
---
Now the unfolding study of targeted protein degradation (TPD) reveals footholds to targets once considered undruggable. TPD takes the normal process of protein turnover within cells and offers a selective means to destroy disease-causing proteins. Researchers are poised to unlock novel TPD tools that accelerate drug discovery using proteolysis-targeting chimeras (PROTACs) and molecular glues that induce degradation through the ubiquitin-proteasome system.
"Mechanistic understanding and in vivo applicability held the protein degradation field back the most," observes Winter, a principal investigator at the Research Center for Molecular Medicine of the Austrian Academy of Sciences (CeMM, Vienna, Austria). "We've known for decades that thalidomide and related analogs are bioactive, resulting in terrible effects such as thalidomide-related birth defects. However, these analogs also have pronounced activity in several blood cancer types – a discovery that resulted in the $10 billion drug Revlimid (lenalidomide). Only in the past ten years did we understand that the molecular mechanism of action of these drugs is explained by binding to and re-directing the activity of the CRBN E3 ligase," Winter continues.
Working at the interface of cancer, chemical biology and gene control, Winter launched his lab at CeMM 2016 to expand novel tools to pursue protein targets. Using scalable tools and phenotypic screens to build a rational approach to TPD research, his lab innovates novel pharmacologic strategies that probe, explore and eventually target aberrant transcriptional circuits in cancer.
"And we've only begun to scratch the surface," says Winter. "Understanding this mechanism of action intrigues me for existing small molecule therapies. One poster child for the high-hanging fruit in cancer was always the K-Ras protein that is associated with mutations in a third of human cancers. Finding a path into it would likely generate a lot of therapies for patients suffering from pancreatic, lung and other dismal cancers."
"While a traditional small-molecule drug binds to a protein of interest and inhibits some sort of biochemical function of that protein, we developed a therapeutic modality that would recruit the protein to an E3 ligase to activate the ubiquitin-protease system," explains Winter. "When we recruit the protein of interest in the vicinity or proximity of such an E3 ligase, we can trick the ligase into putting the ubiquitin moieties on the protein of interest, earmarking it for degradation by the proteosome." The technique enables robust, selective and fast elimination of proteins in cellular assays and in vivo and also offers better outcomes in regard to dosing, side effects and drug resistance.
Winter will share the full story of his unbiased, technology-driven approach to understanding the intricacies of TPD molecules and how and why drugs work or fail in a keynote presentation for the SLAS Europe 2021 Digital Conference and Exhibition, June 23-25, 2021. He eagerly anticipates bringing his research to the SLAS audience.
"Because the science that we are doing is so multi-disciplinary, I believe that it speaks to the diverse backgrounds of the SLAS community," Winter comments. "There is quite a lot of tangible excitement in this field, and I hope to bring more people on board and trigger some sort of response within this group. This line of research is worth following, exploring and funding."
Carving a Path for Novel Tools
Most of Winter's translational focus has been on cancer – particularly leukemias. After receiving an undergraduate degree at the Research Institute of Molecular Pathology (Vienna, Austria), Winter's first stint at CeMM was as a Ph.D. student in the lab of his fellow SLAS Europe 2021 Keynote Speaker Giulio Superti-Furga, Ph.D. While there, he employed multi-proteomic technology to probe how and why drugs perform in the human body.
"Rather than having a predetermined mindset, we took a step back and let the proteome and the transcriptome speak," he explains. "It's something that intrigued me. There are still so many drugs out there where we don't know or understand the mechanism of action."
During his Ph.D. program, Winter reports that he was constantly thinking about what to do next. "Then a presentation by Jay Bradner, M.D., really captivated me. He is such a charismatic person!" Winter says. The duo eventually met and started a year-and-a-half-long dialog about drug development that resulted in Winter joining Bradner's lab at the Dana Farber Cancer Center at the Harvard Medical School (Boston, MA, USA). While there, Winter connected with chemist Dennis Buckley, Ph.D., to begin exploring TPD.
"Dennis was a chemist interested in biology, and I was a biologist interested in chemistry. This led us to focus on targeting proteins for degradation," Winter explains. The collaboration resulted in a 2015 article, published in Science, that showed for the first time an approach that also worked in vivo, "but we could only degrade proteins that we could bind in isolation," he adds. The work also launched the spin-out company, C4 Therapeutics, (Watertown, MA, USA) in 2015, and formed the foundation of Winter's research when he returned to CeMM in 2016.
Early TPD research focused on primarily on PROTACs, and Winter says the first challenge was to prove that the approach was widely applicable and that different proteins could be degraded by re-directing a small set of E3 ligases.
"Nevertheless, some of the most promising therapeutic targets still remained outside the reach of PROTAC-based degradation strategies," he explains, adding that to fully unlock the proteome for degradation approaches, researchers needed to go deeper with molecular glue degraders. "The goal was to develop molecular glues that modulate protein surfaces to allow proteins to stick together without having to bind to one another. The big advantage is with that arguably small twist, you have many more proteins you can degrade."
This work kept his lab team at CeMM busy for four and a half years, culminating in a 2020 groundbreaking article and launching the technologies for the startup company, Proxygen (Vienna, Austria), incorporated in 2020.
"We started out with two students and a research assistant and now we have 15 people in my lab focusing on molecular glue degraders. And we quickly realized that our systematic approach to identifying molecular glue degraders at scale had a much higher potential than would have ever been exploitable in an academic setting." Winter explains. "We formed Proxygen to develop molecular glues with a focus on proteins of high medical relevance and a strict drive towards the clinic, particularly for the treatment of cancer. Proxygen allows us to further shape the technologies and identify tools that will empower both the work we and others do to go after validated targets."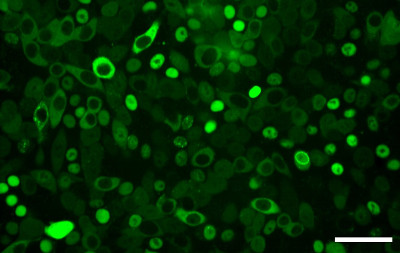 He is eager to further his study of the mechanistic nuances of degradation, exploring how small molecules can bring two macromolecules together. "This could be two proteins, or RNA or DNA plus a protein, etc. We want to explore how proximity-induced pharmacology can change rather than block biological functions," he says. The team also plans to examine unknown targets.
"There are still many proteins we don't know well enough," Winter continues. "We need mechanistic validation that guides pharmaceutical and biotech companies away from repeatedly going after the same target, but instead expands opportunities to explore new proteins and strategies."
He is impressed by the progress made in this area of science in the past 15 years and marvels that one entire year of his graduate studies can now be accomplished in a matter of weeks thanks to genomic engineering. "My entire master's thesis was about endogenously tagging three genes that lacked suitable antibodies. Now you can do this in about a month's time," he comments.
"This was hard to achieve 15 years ago because the technologies weren't developed enough. Now we have technology that allows us not only to remove a gene, but also to precisely engineer mutations at large scales – and not one mutation at the time, but hundreds of mutations in one particular experiment," Winter explains. "When tools like this become widely available, it empowers scientists to do better science."
Translating Research into Therapeutics
The solution to expanding TPD's full potential, Winter says, is funding more curiosity-driven science and basic research, something he believes is best accomplished in academic labs such as his own. "I don't know if biotech has a lot of appetite for exploring biology," he comments. "I think typically the clock ticks a bit too loud to do that and I think this is something probably better done in an academic setting."
The freedom and multi-disciplinary nature of the academic lab continually inspire Winter's creativity. "I enjoy the freedom you have, together with your students, to decide to do something new or change direction on either a small or large basis day-by-day," he says. "It's wonderful how science from many different angles, that maybe didn't come together on the first go, will suddenly fall into place and develop its own energy. It's rewarding to see developments that you or your students can advance."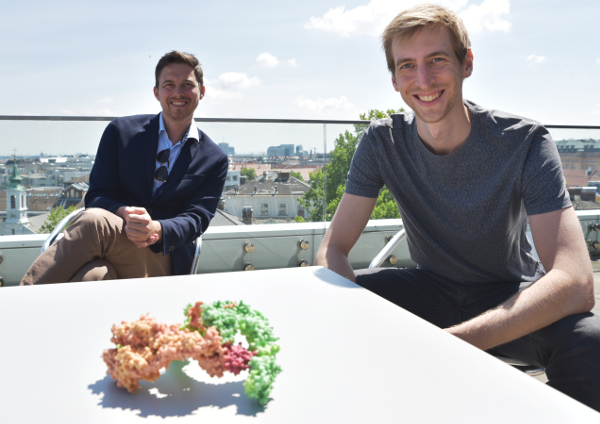 He encourages students in his lab and elsewhere to maintain their focus but be aware of what is evolving and emerging in the broader science community. "Don't miss out on connecting your research question, project or line of work with something new," he advises. "Don't just read the same leukemia journal because you're working on blood cancers and nothing else. Expand your reading and take those opportunities to advance your science by collaborating with others beyond your discipline."
He also encourages all of the life sciences discovery and engineering community to take time for reflection. "I sometimes ask myself if what I am doing is even meaningful. I hope to answer yes," Winter continues. "The idea that any of my work will directly or indirectly influence the life of patients is what excites me the most in the big picture."
He advises researchers outside of academia to weigh the pros and cons of taking risks – something that can either form a safety net or become a hindrance to progress. "I wouldn't want to be so bold as to tell people what they should be doing, but I do think people should keep an open eye for innovation. Give it a chance," says Winter, who mentions how fortunate he has been to continue his work throughout the COVID-19 pandemic.
"CeMM quickly put protocols in place to keep labs open," he comments, noting how the institution adapted its facilities and practices to keep researchers safe and productive during shelter-in-place mandates and the reduced capacity situations that followed. CeMM joined the larger pursuit of sequencing SARS-CoV-2 and its variants.
"I'm not going to complain because as researchers and scientists, I feel that we were the privileged people in the pandemic," he says. "However, everything in the COVID world in which we are living is flattened because we do most of our communication via Zoom and we can't travel or do anything. Like everyone else, I miss the old normal. We crave interaction that is not on a video call, to go to dinner or gather in a bar together. This past year, I have missed that first group of people from my lab who have graduated and those who have left to start their own labs. The goodbyes feel like unfinished business. I am ready to celebrate those achievements with my colleagues in person."
---
Sidelines
Register Now! SLAS Europe 2021 Digital Conference and Exhibition
Read More about Georg Winter's Current Research: "Selective Mediator Dependence of Cell-Type-Specifying Transcription"
Learn about Winter's Early TPD Research: "Phthalimide Conjugation as a Strategy for In Vivo Target Protein Degradation"
From SLAS Discovery: Special Issue – Advances in Protein Degradation
Learn More about Targeted Protein Degradation Research
From SLAS Electronic Laboratory Neighborhood E-Zine – Targeted Protein Degradation: The Power of PROTACs