December 21, 2021
After decades of subscription-only arrangements, a steady evolution to open access publishing has been unfolding in life sciences research. Propelled by the demand for information during the COVID-19 pandemic, SLAS Discovery and SLAS Technology become the latest titles to offer free content to a global audience.
---
In January 2022, the SLAS journals begin a partnership with a new publisher in an open access (OA) format that provides subscription-free access to all its peer-reviewed scholarly research online with no embargo period. Within this platform, all articles are immediately and permanently free for everyone to read, download, use and distribute.
SLAS and the SLAS journals' editors have strongly embraced the new OA format, as they heartily support removing barriers to all members of the scientific community. For more than 20 years, SLAS has provided a collaborative platform for uniting scientists from academia, industry and government, students from all over the world and vendors of hardware, software, code, chemical tools and instruments. The editors anticipate that dropping the paywall will attract readers and authors who were unaware of the journals because their institution or business didn't subscribe.
"The SLAS journals reflect the collaborative spirit in our community and represent the shared output of many years of work by individual labs. Now with an open access publishing platform, I hope that we can branch out more widely to spread the word," says SLAS Discovery Editor-in-Chief Robert M. Campbell, Ph.D., Twentyeight-Seven Therapeutics (Watertown, MA, USA).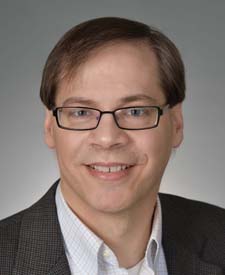 "We're doing everything we can to make the information that is published in the SLAS journals available as quickly as possible with the same high standard of review," Campbell continues. "We invite new readers to join us so that they may benefit from the hard work of the writers, reviewers and editors and enjoy the cutting-edge science."
SLAS Technology Editor-in-Chief Edward Kai-Hua Chow, Ph.D., of the National University of Singapore (NUS, Singapore), agrees, adding, "Now all readers will be able to see work that is representative of SLAS. Open access journals offer premium content to a broader prospective audience – our future members."
Frequent author and SLAS Discovery Associate Editor Timothy Spicer, Ph.D., of The Scripps Research Institute, (Jupiter, FL, USA), is eager to expand the reach and impact of the SLAS journals. "Publishing in SLAS Discovery is important to me. This journal is absolutely germane to my work," says Spicer, who is poised to serve as SLAS president in 2022. "You can have the best research in the world, but if you can't get it to the masses easily, it's not going to be read. For that reason alone, I'm excited about open access."
Counting the Benefits and Expanding Opportunity
Spicer notes that under a subscription agreement, many good papers end up surprisingly under-cited. "These are the product of good authors coming from renowned labs – one would think that alone would catch some attention, but some of those articles only achieve a single-digit citation rate," he explains. "It's probably because the same folks reading it are the same folks publishing it. Now with open access, the tick rate goes up and the authors get into double-digit citation rates. The content and subject matter are important, but the ability to put it into the hands of people will certainly increase the readership."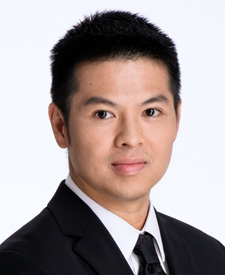 The hybrid model previously used by the SLAS journals offered authors a choice: they could pay an additional fee for open access or have free publishing but follow a one-year embargo that limited access to their work to SLAS members and journal subscribers. According to Chow, papers for which he chose to pay for open access in the past were viewed and cited more often than his papers that were under embargo.
"With an open access format, the SLAS journals will become more discoverable online, and that can only help authors get more citations and exposure," he says.
Spicer agrees. "Citations equal better impact. My experience is that any journal that I published in as open access for any length time has been more highly cited and widely read – it's a direct correlation," he explains. "In the same regard, I also notice an uptick in my social media following when I publish open access. Researchers from around the world, who I didn't know before, now follow my work," he comments.
The new publishing platform opens the pages of the SLAS journals to several groups that previously had limited access to articles under the embargo. In the past large institutions such as Scripps, says Spicer, paid for a full subscription that unlocked the wealth of content found in the SLAS journals to their research staff.
"But that opportunity hasn't existed for everyone," he explains. "Even our own reviewers – some from remote countries who were selected because they are subject matter experts – don't have easy access to final published articles that they reviewed. I want this information open to everyone, particularly those who may not have screening or technology development centers such as the one in which I work at Scripps."
Suppliers are another audience that can benefit from the new publishing model, according to Chow. "Our previous publication system didn't necessarily offer access to suppliers – those who create the infrastructure for research with their technology, reagents, hardware, software and more. Unless those suppliers were part of larger companies that paid for a subscription, they didn't have immediate access to the research empowered by their products and services," he comments.
The move to open access also helps another group clear a hurdle – investigators for whom open access is a funding requirement. After January 1, all articles published in SLAS Discovery and SLAS Technology will be compliant with open access policies described by Plan S, Projekt Deal, Research Councils UK (RCUK), National Institutes of Health (NIH), Wellcome Trust and other major funding agencies.
"If you're funded by certain agencies, you have to publish open access," says Chow. "Part of your grant budget must be used for the article processing charge (APC) – the fee assessed to authors or funders to support the editorial staff and operational expenses of the journal." Other arrangements also exist to help authors cover the expense. For example, authors from countries with Research4Life designations are eligible for APC waivers or discounts, and the SLAS journals even offer a certain amount of APC waivers to authors with hardships. The new SLAS journals' sites host a lengthy list of global funding bodies to help authors understand how to publish and comply with funders' policies.
COVID-19 Clears a Path to Open Access
Institutions across Europe first announced moving to open access publishing in the early 2000s to create an environment for rapidly sharing research and providing transparency around the use of public funds for scientific investigation. Eventually, funding agencies around the world began implementing standards to ensure that research developed using their resources was published open access.
"When the public is funding research with their tax dollars, why should they have to pay or wait a year to access the results?" Campbell says. "OA responds to that, and I think in the near future all journals will be open access."
Making the SLAS journals more accessible was a matter of if, not when, according to Chow. "Clearly you could see a trend toward an increasingly more open access publishing model," he explains. "We all knew that at some point, the SLAS journals would adopt it."
The coronavirus pandemic unexpectedly and decisively cleared a path for the new publishing model for SLAS. As life sciences researchers raced for answers, they discovered new ways to collaborate and communicate at an unprecedented speed. Social media platforms, such as LinkedIn, and web-based tools such as Zoom and Google Teams, "dramatically accelerated communication during the pandemic and paved the way for OA acceptance," says Campbell.
"In short, COVID-19 research turned the tide," Chow says. "The pandemic facilitated a better environment for open access research and highlighted how important it is to advancing science."
As the pandemic crisis continued to unfold, the SLAS leadership decided the time was right for the move to open access. "We wanted the SLAS journals' content to be available immediately to everyone. This would facilitate communication and collaboration to advance science more quickly," says Campbell. "It solidified our opinion that we shouldn't wait any longer to fully embrace OA."
To expedite the transition, SLAS reviewed proposals from multiple publishing partners and chose Elsevier, a global leader in research publishing and information analytics, based on its open access experience and wealth of resources to ease the changeover.
"Elsevier saw the writing on the wall earlier than other publishers," says Chow. "Of all the major publishers, they have shown the most success in building an open access transition for journals from paid subscription to an open access platform. They have OA down to a science."
SLAS retains full ownership of the journals and is committed to leading the pursuit of research excellence in laboratory automation in the life sciences. Both SLAS journals will be indexed on the ScienceDirect and PubMed Central journal websites.
While free online access to both publications means that SLAS will no longer distribute print copies of the journals, readers may purchase printed issues of both journals. In addition to this, companies and institutions interested in sponsorships, special issues and other special content will continue to have opportunities.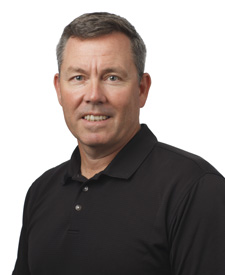 Chow observes that one of the biggest concerns in an open access transition is a temporary drop in submissions. "It's a normal growing pain," he comments. "Some people who are struggling with OA might choose to publish in a non-open access publication in the meantime, but I think ultimately there will be more people who need the SLAS journals to be open access because of their funding."
"The new arrangement might come as a bit of a surprise, but it's not a new concept," says Spicer. "Other higher impact journals such as Science or Nature require payment to gain open access publication, so I don't think SLAS's move to an open access format is a stumbling block for potential authors."
He adds that open access can be a promotional tool to increase submissions. "I have used the SLAS journals' open access status as leverage to drive some people to submit their manuscripts. I let them know these OA publications offer worldwide readership with instant access on the web," he says. "I think, over time, OA will increase readership and author submissions, as well as give us an expanded pool of reviewers."
---
Sidelines
Listen in: SLAS Journals' Editors Discuss Open Access
SLAS Announces Open Access Journal Publishing with Elsevier in 2022
Authors: Still Have Questions? Read SLAS's Open Access FAQ
Submit a Manuscript to SLAS Discovery!
Submit a Manuscript to SLAS Technology!
SLAS Celebrates Open Access Week