December 9, 2022
Review articles that appear in SLAS Discovery and SLAS Technology consolidate the latest on evolving research topics and provide an essential educational perspective for the community. Learn more about these highly cited works.
---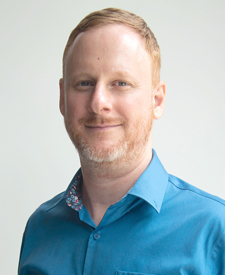 Writing a review article is a great way to break through some of the silos that form around a field, says Jonathan Scolnick, Ph.D., of Singleron Biotechnologies (Singapore), a subject matter expert in single-cell sequencing technologies and recent author for SLAS Technology. "You have to dig down to make certain you understand every aspect of your review topic and then turn that information around and explain it to an audience," he explains.
"The process of writing a review article makes you dissect the field and think about things that maybe you haven't thought about as deeply before, or at least haven't thought about in a while," Scolnick continues. "It's good to force yourself to learn about what other people are doing in similar fields because you can bring that back to your own work. It's true that the biggest breakthroughs always come at the intersections of fields."
SLAS Discovery review article author Alessio Ciulli, Ph.D., shares a similar view and comments that what he likes to read frequently shapes how he likes to write.
"I look to review articles to be authoritative, comprehensive and written by leaders in the field," comments Ciulli, who is chair of chemical structural biology at the University of Dundee (Dundee, Scotland, UK), and the founder and director of Dundee's new Centre for Targeted Protein Degradation (CeTPD). "When I write, I want to offer insight that you don't get by looking at a summary of what's being published. When I read a review article, I am looking at an area in which I am not an expert or that I know little of but want to know more about either because of curiosity or because our research needs to move into that area."
SLAS Technology Editor-in-Chief Edward Kai-Hua Chow, Ph.D., National University of Singapore (NUS, Singapore), agrees that review articles provide context to ask important questions of where research should go next. "This format is important for digesting past and present innovations that have led to where we sit in our current scientific understanding," he says.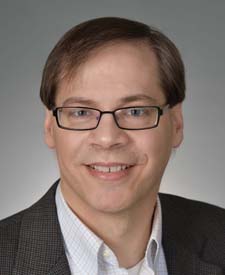 SLAS Discovery Editor-in-Chief Robert M. Campbell, Ph.D., Twentyeight-Seven Therapeutics (Watertown, MA, USA), adds that this important category of scientific publishing is "critical to educate, inform and share insights on the current scientific landscape of a specific topic. For the novice, reviews serve to bring the reader up to speed on a given topic, and the multitude of references cited are a treasure trove of knowledge to which they can dig deeper," he comments.
He offers as an example Ciulli's popular review article from SLAS Discovery, "Examining How E3 Ligase Ligands for PROTACs Were Found and How to Discover New Ones." "This article is significant because of the quick evolution of proteolysis targeting chimera (PROTACs) and other mechanisms of targeted protein degradation (TPD) from a pharmacological technique for phenocopying genetic knock-out/knock-down, to a novel therapeutic mechanism of action," Campbell comments.
"The great experience of the authors has allowed them to expertly collate the historical learnings on the discovery of E3 ligase ligands and how they might be applied toward identifying more novel ligands, thus diversifying the drug discovery toolbox," he continues. "There are now several drugs in clinical trials exemplifying the promise of such a novel mechanism of action. As such, there is a great demand to utilize PROTACs, molecular glues and other means of targeted degradation to modulate previously 'undruggable' targets."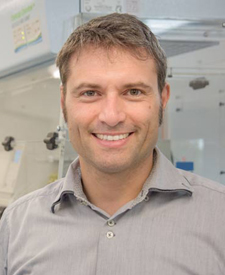 Ciulli and co-author Tasuku Ishida, Ph.D., of the Centre for Targeted Protein Degradation, Division of Biological Chemistry and Drug Discovery, School of Life Sciences, University of Dundee (Dundee, Scotland, UK), review current and future strategies undertaken that invoke either target-based screening or phenotypic-based approaches, including the use of fragment screening, DNA-encoded libraries (DELs), display technologies and cyclic peptides, smaller molecular glue degraders and covalent warhead ligands.
"Everyone is looking for ligases," comments Ciulli. "In order to take a forward look in the field we need to first learn how we developed the ligands that we have at the moment. The key discoveries that enabled and pivoted the field – such as the discovery of the von Hippel-Lindau (VHL) ligand and the discovery that cereblon is a target to thalidomide – show how the field got to where we are today."
Ciulli and Ishida also review how other ligands for other ligases have been found and used with PROTACs, most notably the IAPs and Mdm2. "We discussed a handful of the >600 putative ligases and the transition to what's been going on in the past two years in the field," Ciulli says, noting that he and his co-author carefully considered the journal audience as their review article developed.
"We wanted to make certain that the article was broad enough to appeal to the fundamental academic community – chemical biologists, for example, who were delving into TPD for inspiration, tools and ideas for chemistry to enable new biology, as well as for those who have an interest in developing small molecules for tough targets," he continues.
Of similar impact is Scolnick's SLAS Technology review article, "Complex Biological Questions Being Addressed Using Single Cell Sequencing Technologies," a topic which Chow describes as critical to understanding biology as well as clinical pathogenesis.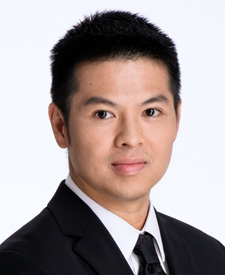 "As single cell sequencing becomes more popular, it is important to think about the areas of scientific inquiry that most benefit from this innovative technology and where it may not necessarily be needed," Chow comments. "By making this information available to the broader biomedical/life science research community, we all can begin to think about how single cell sequencing technology would benefit our own research and what methods would best fit our needs."
In the review article, Scolnick and his co-author, Tao Yu, Ph.D., of the Healthy Longevity Translational Research Program, Department of Physiology, Yong Loo Lin School of Medicine, at NUS (Singapore), examine some of the original motivations that have driven the development of new single cell tools, providing perspective on why these new tools were created and which tools the authors hope to see developed in the future.
The pair seized the opportunity to learn more about the field. "My focus tends to be on cancer biology. Tao's focus is a little more on developmental biology," Scolnick explains. "We had to cross each other's knowledge bases to dig deeper into identifying the key elements published in the field that are driving the science forward. I think it was helpful for both of us as authors and researchers to examine areas on which we don't normally focus. Researching and writing this article brought some concepts in developmental biology into my cancer biology."
Scolnick mentions that although single-cell technologies are still relatively new, "they basically have tons of potential for changing everything from the way we approach medicine to the most basic understanding of life," he says. "There are so many utilities to this technology – we're only scratching the surface on exploration of how we can use single cell biology to understand the world around us. Writing this review seemed like a good opportunity to open up the new concepts and innovations in the field to a wider audience."
---
Sidelines
Read More about It: "Advances in Targeted Degradation," an SLAS Discovery Special Issue
Delve into an SLAS Technology Special Issue: "Single Cell Analysis Technologies in Biomedical Research"
Submit a Manuscript to SLAS Discovery!