December 16, 2022
SLAS's seasoned professionals — from academia and industry — weigh in with wisdom for life sciences newcomers. From trusting gut instinct to embracing opportunities, U-turns and unexpected outcomes, the experienced members of the field advise new recruits to grasp opportunities that yield a robust career.
---
What's your best advice for the next generation of life sciences researchers, particularly early-career professionals?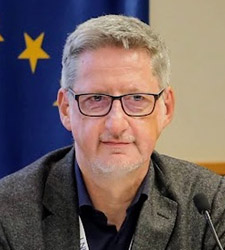 "Trust your instincts and gut feelings, and work in a field or area that really interests you instead of following a current trend because it may seem that this is where the 'money' will be," says Jörg P. Kutter, Ph.D., a professor in the Department of Pharmacy, University of Copenhagen (Copenhagen, Denmark), and a member of the SLAS Membership and Engagement Council. "Trends come and go, but you need to be passionate about what you do in order to truly excel and succeed.
"Also, if there is even the slightest opportunity, challenge yourself by getting out of your current comfort zone for a little while by moving to a different work environment in a different country or continent. You might think that this interrupts your current 'efficiency,' but consider it a long-term investment as it gives you new insights, inspiration, the knowledge of distinct cultures and an extended network that will last for your entire career."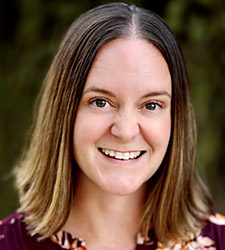 "My best advice for the next generation of life sciences researchers is to take advantage of all opportunities to keep learning and growing," says Amanda Lembke, research operations senior manager, Amgen, Inc., (Thousand Oaks, CA, USA), and another member of the SLAS Membership and Engagement Council.
"Put your hand up for every project that comes your way, particularly the challenging ones. Then, put forth your best effort and focus on making and maintaining connections with the people you meet. When opportunities seem scarce, find them yourself! Look within your immediate organization for areas of need, speak with your leaders and mentors or volunteer with an employee resource group or professional society – such as SLAS!"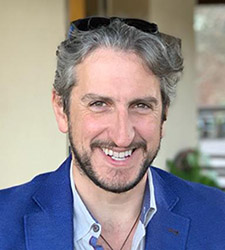 "Generally, my advice would be to aspire to a non-linear career, but that doesn't mean frequent job-hopping," notes David Jennions, Ph.D., senior director R&D systems, GRAIL LLC, (Raleigh, NC, USA). "You got to where you are – even in early stages of a career – by choosing next steps as they looked most interesting. Don't ever think that needs to change or be constrained," continues Jennions, also a member of the SLAS Membership and Engagement Council.
"Left-hand and complete U-turns are things that should be embraced, as long as you continue to engage with your role and work and as long as you can enthusiastically tell the story as to how you've found your path up to the current moment. The overall trajectory will take care of itself and will continue to be non-linear! Don't fall into the trap of changing too frequently or quickly. It typically takes a few months to apply yourself and get to know a new role or organization, and then a year or more to work through the primary 'shiny' problems of roles.
"Moreover, it is in seeing the lasting effects of the solutions you've created that teaches you something about better approaches to problem solving in general. Sticking with roles a little longer than you would otherwise expect (a two- to three-year range) allows you time for that learning.
"Finally, take full advantage of all programs, tuition and flexibility an employer has to offer. A new role doesn't necessarily mean a new organization and being clear about your interests and growth aims allows both sides to differentiate that potential."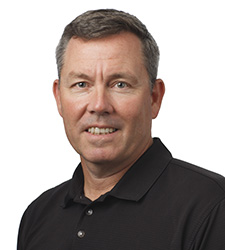 "My best advice to future life sciences researchers is to focus intently on all outcomes of an experiment and be sure to pursue outcomes that don't make sense or fit your hypothesis," advises 2022 SLAS President Timothy P. Spicer, Ph.D., senior scientific director and research professor, Herbert Wertheim University of Florida Scripps Institute for Biomedical Innovation & Technology (Jupiter, FL, USA).
"Turning over those stones typically leads to new discoveries that no one else has found. I've certainly benefitted from that approach. Of course, capitalize on all outcomes that do build upon your models, which really means to publish early and often. Those are the 'stakes in the ground' that you will be judged for when interviewing for jobs in the science profession. Also, challenge yourself and others around you to be competitive, in a professional way, and by all means, avoid burning bridges. It's a small world and particularly so in the science community."