October 31, 2022
Guided by a desire to develop efficient research strategies, these winning scholars introduce innovative ideas for life sciences research.
---
Srijit Seal, a doctoral student at the University of Cambridge (Cambridge, UK), delves into chemoinformatics – using modeling and interpretation of the Cell Painting assay to predict bioactivity and toxicity data. Winston Chiu, a doctoral student at the University of Leuven (KU Leuven, Belgium) uses a lab-in-a-box platform to capitalize on high-throughput screening (HTS) studies of emerging infectious pathogens. What these SLAS Europe 2022 Student Poster Competition winners share is a drive to help other researchers efficiently fight disease.
For their winning posters, Seal and Chiu each received a €500 award and an invitation to submit their work for fast-track publication consideration in one of SLAS's two scientific journals, SLAS Discovery (Advancing Life Sciences R&D) and SLAS Technology (Translating Life Sciences Innovation). The duo also earned SLAS Tony B. Academic Travel Awards, awarded to students, graduate students, post-doc researchers and junior faculty members to cover their conference registration, airfare and hotel accommodations in order to present their work.
HTS Offers Pandemic Preparedness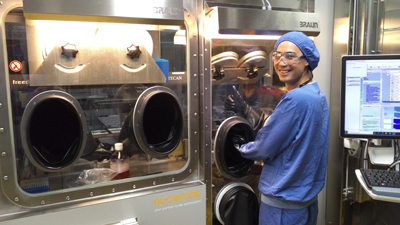 Enthralled with microbiology, Chiu took a position as operations manager at KU Leuven to develop a project known as Caps-It, an automated platform for multi-parameter data collection on live pathogens of higher or unknown biosafety risk. He then eagerly spent two years making the system fully operational. Along the journey, Chiu's work turned into a Ph.D. project and sharply intersected with the COVID-19 pandemic.
"During COVID, we collaborated with pharmaceutical companies, academic institutions and many other agencies to develop two highly efficient and qualitative antiviral assays and screened over 2.5 million potential inhibitors of SARS-CoV-2 replication yielding over 7,000 hits," Chiu says, who further describes this work in the winning poster, "The Caps-It, a Multi-Purpose Fully Automated Lab-in-a-Box System in the Fight Against Current and Future Pandemics."
The rapidly unfolding events of the pandemic provided a real-life opportunity to assess his developing operations. Chiu and the other members of Johan Neyts' lab at KU Leuven tapped into their collective knowledge of SARS-CoV to create a straightforward antiviral assay using VeroE6-eGFP cells – gifted from Johnson & Johnson – and a SARS-CoV-2 strain from the first Belgian COVID-19 patient returning from Wuhan, China.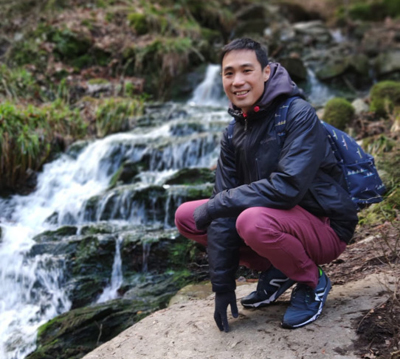 "Because we are a virology lab, we had a huge amount of ready-to-use knowledge," reports Chiu, a second-time winner of the SLAS Europe Student Poster Competition. "The assay development part went quite quickly, and fortunately, the proof-of-concept studies were positive. The next step was validation. Because of the urgency at that time, we tested with many different parameters to obtain the most qualitive and robust assay. The Caps-It system made it possible to do this relatively fast because we could run many assay plates at once and do multi-parametric read-outs simultaneously."
After validation, the team screened almost entirely repurposed compounds against SARS-CoV-2, "with the idea that we could find something quickly that already tested before and had a safe toxicity profile," Chiu reports. After this, the team started screening novel drug discovery libraries. At present, the system is focused on viruses, but Chiu predicts it would work well for bacteria, fungi, parasites or potentially cancer studies.
"I like working with dangerous, high biosafety pathogens that have limited treatment options because of the added complexity of the experiments, such as biosafety procedures. You need to be focused all the time," comments Chiu. "I hope to contribute to solutions. It intrigues me how such 'invisible' organisms can be both beneficial and/or deadly!"
Studying the Cell Painting Assay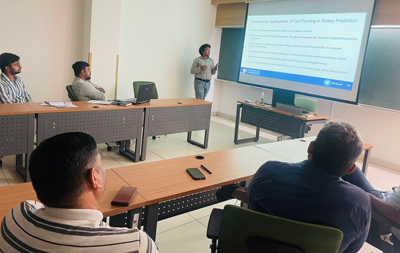 For Seal, the quest for answers led to exploring and interpreting the biological significance of the morphological profiling assay known as Cell Painting. The Cell Painting assay uses fluorescent dyes to capture the versatile biological descriptors of compounds. These descriptors are computational in nature and can be challenging to interpret. He shares his discoveries in his award-winning poster, "Biological Interpretation of Cell Painting and Gene Expression Features for Mitochondrial Toxicity Prediction," work which is now published in Communications Biology.
Seal first became interested in applying machine learning models to interpret Cell Painting data while pursuing his Master of Philosophy under Andreas Bender, Ph.D., at the University of Cambridge where he continues his doctoral studies.
"As a student with a background in bio- and chemoinformatics, I wanted to expand my understanding of machine learning to use cell morphology data in modeling mitochondrial toxicity, which is an important safety endpoint in drug discovery," comments Seal, who collaborated with the pharmaceutical bioinformatics research group lead by Ola Spjuth, Ph.D., at Uppsala University (Uppsala, Sweden).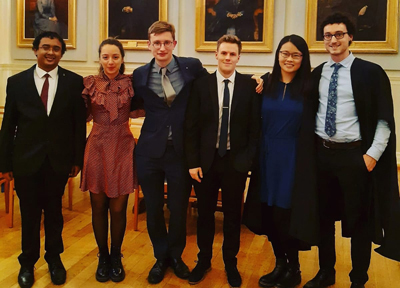 "We found that combination models using chemical structure, cell morphology and gene expression better detects mitochondrial toxicity than many dedicated high-content imaging assays, and it's less expensive," explains Seal, who made an interesting observation in his work. Cell Painting features such as edge intensity of cells, radial distribution and intensity in mitochondria had high predictivity for mitochondrial toxicity.
"Our results should have clear implications for Cell Painting, which can be used to quickly gather pharmacological information about a wide range of small compounds, and gene expression profiling data, which are easier to interpret," Seal comments.
Because of the small size of the overlapping dataset between the Cell Painting, gene expression features and the mitochondrial toxicity assay, Seal's work currently is limited to the chemical space of the training data. "However, with the availability of new cell morphological data from the JUMP-CP dataset, we will be able to progress this work further," he comments. In the future, such models can improve the applicability domain and facilitate mechanistic analysis and can be expected to enhance the detection of mitochondrial toxicants.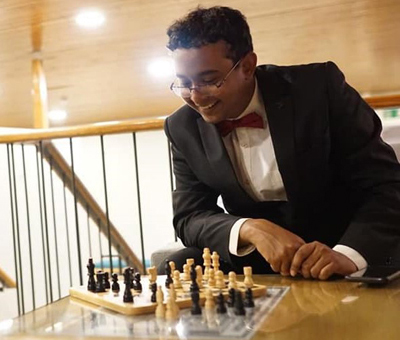 "Growth in understanding and interpreting models has opened many possibilities for applying new methodologies to understand and model toxicity endpoints," Seal says. "The community in chemoinformatics is multidisciplinary, and in the future, I will continue researching the applications of Cell Painting and Machine Learning in drug discovery."
Seal's Ph.D. research is supported by a Cambridge International Scholarship from the Cambridge Trust, the Jawaharlal Nehru Memorial Fund, a Trinity Henry Barlow Scholarship from Trinity College, and his M.Phil. research was supported by the Clare Hall India Innovation Master's Studentship. Besides work, Seal was also the Clare Hall graduate student body committee president 2021 and 2022.
---
Sidelines
Is This the Year for Your Research? The SLAS Graduate Education Fellowship Grant Deadline: November 29, 2022
SLAS Awards and Grants Support Emerging Academic Research
SLAS New Matter Podcast: Listen in as Winston Chiu Discusses Caps-It Lab-in-a-Box
Tony B. Academic Travel Awards
Get Involved at SLAS Europe 2023: May 22- 26, 2023, Brussels, Belgium