March 1, 2022
A new perspective, an innovative technology, an intriguing technique – SLAS2022 participants discovered a wealth of ideas at the international conference and exhibition recently held in Boston, MA, USA. SLAS Electronic Laboratory Neighborhood shares their inspiring words.
---
What was your most valuable takeaway from SLAS2022, and why?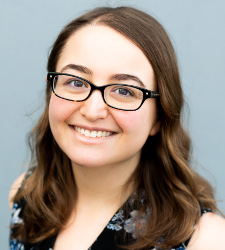 "The most valuable takeaway was the ability to meet and network with other automation engineers," says Paula Fogel of Boost Biomes (Brisbane, CA, USA). "As the only automation engineer in my company, it was great to hear different perspectives on equipment that we're thinking about purchasing and different approaches to problems we've been trying to solve. After meeting so many talented and friendly people, I feel more empowered to reach out to the wider engineering community for help and mentorship."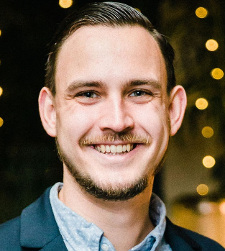 "Having the ability to rapidly generate your own oligos with a minimum of effort is a huge win for labs everywhere," says Andrew Haling, a manager in automation engineering at 10x Genomics (Pleasanton, CA, USA), who expressed excitement about in-house DNA/RNA oligo synthesis tools' advancements. "The benefits will stretch all the way from early R&D to scalable manufacturing. The increase in accessibility will allow more rapid development and iteration."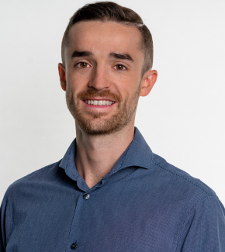 For Felix Lavoie-Pérusse, Ph.D., co-founder and chief commercial officer at Saguaro Technologies (Quebec City, Canada), SLAS2022 was an opportunity to meet with and learn from many people in the drug discovery space in one location. He particularly enjoyed meeting virtual acquaintances in person for the first time, such as colleagues from Monte Rosa therapeutics in Boston, and researchers at Lawrence J. Ellison Institute for Transformative Medicine in Los Angeles.
"We also learned about new technologies or services like that of Araceli Biosciences's microscope for high-throughput screening, BioSignal2's FRET assay technologies, Yokogawa's confocal imager and incubator, or the services offered by PhenoVista in high-content imaging assays," he adds. "We also found out about interesting new platforms like that of Fulcrum Therapeutics, presented by Caroline Sartain, which combines RNA-seq with high-content imaging assays. We even met with people local for us in Quebec, with whom we had never met before SLAS2022 (BioSignal2, Nomic Bio, Ananda devices). There is no question we will come back next year!"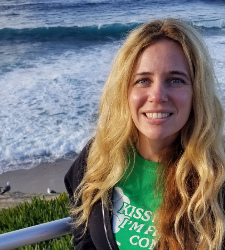 Christina Minnick, senior scientist for Merck & Co. (West Point, PA, USA), found an overwhelming number of new technologies at SLAS2022, "but one that really stood out to me was the Rover from Formulatrix," she notes. "I remember first seeing the Rover at SLAS2019 in Washington, DC, and was impressed with it back then. This year at SLAS2022 I went to a seminar from Beam Therapeutics to learn about how their company vertically integrates Rovers into platforms to save space and money. It was amazing to see these things travel overhead on a brightly lit bridge, carrying plates from one area to another! Of course, the colorful LED lights made it look that much cooler. Since then, I have been thinking about ways that the Rovers could help us at Merck and the labs I work in. How awesome it would be to be able to connect platforms throughout the lab?"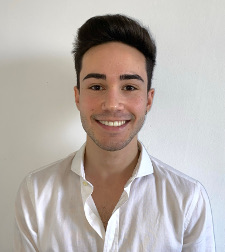 Ricard Rubio Traveset, a graduate student at the University of San Francisco (UCSF; San Francisco, CA, USA) from Palma de Mallorca, Spain, enjoyed networking and meeting scientists from all around the world, but making the acquaintance of a robot is what really made an impression. "The robot Andrew+, from Waters Corp., is a pipetting robot that offers fully automated liquid handling and can perform any liquid handling from PCR preps to plasmid DNA purifications. The software was user-friendly and graphic. I thought it was amazing!" he comments.
What part of the exhibition most inspired your area of research and why?
Fogel: My company, Boost Biomes, has a unique platform technology that combines molecular biology and microbiology to study the interactions of microbes sourced from natural environment. We use this data to develop synergistic microbial consortium products that can replace chemical fertilizers and pesticides. Since my work up to this point has been more focused on the molecular biology aspect of our platform, I was especially excited about microbiology-targeted exhibits such as colony counters, robotic arms for use with Petri dishes and technologies that can be used for microbial media preparation. I'm looking forward to leveraging these to increase our microbiology throughput and make the lives of my company's microbiologists easier!
Haling: It was great to see the exhibition hall after the long hiatus related to COVID-19. In particular, it was impressive to see the ways people had adapted their lab automation to their new environment. These ranged from remote-first tools to more walkaway solutions that require fewer human interactions. I also saw a big jump in software solutions that integrate at a higher level than just the instrument. This enables me to see what my entire lab is doing at a glance.
Lavoie-Pérusse: At SLAS2022, we had the opportunity to meet with many industry players such as lab instrument manufacturers, contract research organizations (CROs) and researchers, with whom collaboration efforts have already started! Such collaborations are fantastic opportunities to help each other's work. We help better highlight the value of their platform, while they do the same for us. This makes our work much more rewarding and creates opportunities for making drug discovery projects more successful. It also encourages us to set the bar even higher as a company. We find such encounters to be very inspiring for the work that we do.
Minnick: I was inspired by the sheer number of vendors and technology out there! I work in an automation lab (medium-throughput assay screening) with various types of instruments and platforms. I am amazed at the new technology and research going on in other companies! And SLAS has it all in one place. It is so exciting to talk with others and learn more about what they are doing. Walking along the exhibition floor and talking with people is what inspires me the most.
Rubio Traveset: I have been interested in genetic engineering and CRISPR since the beginning of my undergraduate degree, and it is a field I am currently learning more about while pursuing my master's degree. At SLAS I was able to see the cutting edge of the field and novel improvements the industry generates to solve the challenges in CRISPR and genetic engineering that I am currently learning about in my degree. Seeing the ingenuity and creativity that both small and large companies have in developing these technologies has increased my motivation and desire to learn more about the field.
How did the conference and exhibition prepare you to overcome hurdles in your work life?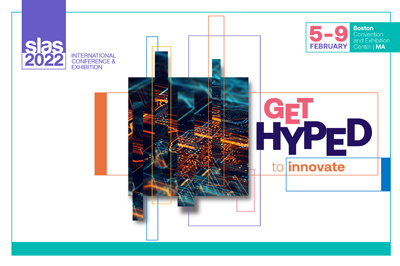 Fogel: The presentations, the exhibition and the SLAS Short Course in 3D printing gave me a lot of new ideas for ways to expand my company's automation capabilities. Now that I have additional tools at my disposal, I can get more creative with both day-to-day problem solving and developing longer-term automation strategies. In addition, the advice that I got from the mentors I spoke with as part of the mentor match program gave me a lot more confidence in navigating some of the non-technical challenges I may come across in the future.
Haling: SLAS was a wonderful opportunity to connect with the lab automation community for a host of reasons. First, I was able to interact with vendors and partners across the automation spectrum and bring back new technologies to benefit my lab and team. Second, I was able to interact with customers and get great feedback on our Chromium Connect platform, as well as what they would like to see next in the automation space. Finally, after a long time of feeling isolated and a bit on an island with this pandemic, it was wonderful to reconnect with old friends and colleagues. I came away from SLAS2022 invigorated and eager to tackle the next generation of automation challenges!
Lavoie-Pérusse: I think the collaborations we initiated at SLAS2022 are great ways to better overcome work-related hurdles. As a startup that's in an early stage of growth, we set ambitious goals for ourselves in 2022, and we don't expect our path to be free of hurdles. For instance, one of our new products is a fluorescent dye that helps running assays in live cells indefinitely. It would benefit from additional validation in the field, but this is a process that takes time and resources, which are rare commodities for a young company. However, with the connections we made at SLAS2022, we feel better equipped to overcome such obstacles. This new dye product gives a great solution for the academic researchers we met with to better understand the biology they investigate, while also helping instrument manufacturers better highlight the capabilities of their instruments. For us, it helps validate the different possible-use cases and the compatibility with different instruments, hence accelerating our validation process.
Minnick: The conference and exhibition taught me to not be afraid to "push it" and try new things that we didn't think were possible or worth it! I think the fear of trying something new can hold us back. At the conference I loved hearing about how other people overcame hurdles and made new technologies work for them.
Rubio Traveset: A striking realization came to me during the conference: "if you can think of it, you can create it." Several companies at the conference proposed solutions to problems or issues that I didn't even know existed. I think this kind of attitude toward problems and hurdles is something that I will adopt into my professional and even personal life. There is no problem that can't be solved, just solutions that haven't been thought of yet.