June 1, 2022
A chance meeting, an unintentional moment, an unplanned discovery – scientists in our community share odd occurrences and happy outcomes in the lab with SLAS Electronic Laboratory Neighborhood.
---
What was the weirdest thing that ever happened to you in the lab?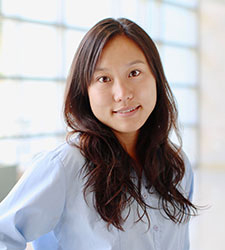 Staff Scientist Yuka Otsuka, Ph.D., of University of Florida Scripps Biomedical Research (Jupiter, FL, USA), has not necessarily had a weird occurrence in the laboratory, but does caution against pushing through break times and lunch hours. She also recommends to eat and drink properly and, most importantly, to intentionally not think about work during breaks.
"When you're working the entire day without a break, your body moves without thinking. One day, I had a simple assay that was just a mixture of enzyme and substrate to read out the fluorescent. As I did the experiment, I wasn't sure at all if I added every component – I didn't remember what I did. When I became fully conscious of my actions, I was already putting the plate in the reader. Because of this reason, I needed to do the experiment again and, in the end, the results showed I did everything fine as I got similar results. I was so relieved! This was very important because I had limited reagents."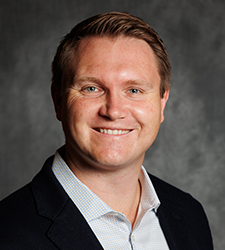 On the upside of the attentiveness equation, Coleman Murray, Ph.D., COO of Ferrologix (Carlsbad, CA, USA), shares that he discovered his startup's core technology by accident at 4 a.m., thanks to being asleep at the bench.
"Our technology uses cell sized magnets to sort and filter cells. When I started my Ph.D. at UCLA, our original idea was to pilot magnetic nanoparticles around inside cells so we could move them around. Turns out, our system was really good at shredding cells from the inside, so that was a bummer. During a late-night experiment, I accidentally ran a setting too fast which caused some cells to separate on our chip. To be honest, I'm fairly sure I fell asleep on my laptop keyboard for a second, which tweaked the settings. That small discovery became the bulk of my thesis, a patent and a startup company. Lesson learned: fatigue and my stupidity led to a major discovery and a startup company."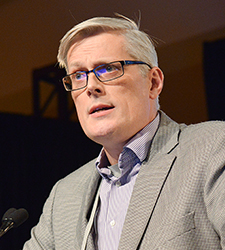 Principal Scientist Jonathan Wingfield, Ph.D., of Mechanistic and Structural Biophysics, Discovery Sciences, R&D, at AstraZeneca (Cambridge, UK), says his brush with weird science started with a chance meeting while on a mid-1990s Nile River cruise.
"There were a real mix of people on the cruise, a police sergeant and his wife, a couple who ran a business which provided the flooring for one of the UK's largest airports, etc. – an interesting cross section of society.
"At the time I was working for a Japanese pharma, and one evening I sat with a newlywed couple on their honeymoon. The husband had literally just received his Ph.D. in chemistry from Sheffield University, and his new wife was quite effusive about his talent and potential as he started out on his career. The one thing I remembered about him was the sports team he supported because the team had recently been promoted to the top league.
"Fast forward 15 years, I was now working for AstraZeneca and meeting regularly with a chemist colleague who was relatively new to the company. He spoke about the importance of teamwork and gave an example of a great team. At that moment I knew I had met this chemist. After the meeting, I asked if he had been on a Nile cruise for his honeymoon. He was somewhat shocked at the question and admitted that he had. I explained who I thought he was, and we went back to his office where he had a picture on his desk from the cruise. Sure enough, there I was standing behind and two across from him in the photo. The weird thing was that I had been in that office many times and not noticed the picture. It has taught me to be careful meeting people as you never know when you may bump into them again as we weave our way through life's rich tapestry."