April 10, 2023
Looking for new titles to add to your briefcase, beach bag, nightstand or carry-on? From mysteries, histories and sci fi to non-fiction tomes on the evolution of the grocery store, SLAS members share what they're reading, how they chose it, why they'd recommend it to others and the way they are getting their books these days.
---
What are you reading?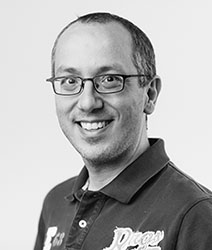 "I'm actually quite a slow reader, and when having some free time, reading – sadly – rarely comes to the first spot on the list of things to do," says Silvio Di Castro, principal scientist at AstraZeneca R&D (Gothenburg, Sweden). "However, I discovered that the local library has an e-book borrowing application that has thousands of books available for free. You might want to check your local libraries, too. They might offer something similar. In any case, given that I commute on public transport for just over two hours a day, this is the perfect arrangement for me.
"My current book is For the Sake of the Game, a collection of short stories inspired by the Sherlock Holmes canon. My first encounter with Sir Arthur Conan Doyle was through a cheap paperback I purchased on the way home from university, when books were still the only option to feed one's literary cravings. Sherlock's analytical, mystery-solving skills have always fascinated me, and have influenced my reading preferences ever since.
"As scientists, we also face inexplicable puzzles sometimes, though of a very different nature, thankfully. With tenacity, focus and the steady help of our own team of 'Watsons,' we can usually solve the challenges at hand. And after triumphantly working out the solution, who hasn't at least once exclaimed 'Elementary!' to our colleagues?"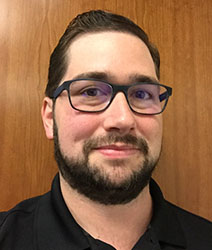 Ian Kerman is in the middle of reading The Brief Wondrous Life of Oscar Wao. "It was given to me as a gift to read during a vacation. I wasn't familiar with Junot Díaz's previous work, but seeing that it won the Pulitzer Prize, I looked forward to reading it," comments Kerman, who is director of customer success at LabVoice (San Diego, CA, USA) and chair of the SLAS Data Science & AI Special Interest Group (SIG).
"Through the eponymous Oscar, Díaz explores concepts of identity, belonging, culture and love," Kerman continues. "Growing up as a self-branded, sci-fi nerd myself, I connected with Oscar's story despite very different backgrounds and upbringings. This connection, along with Diaz's engaging storytelling and scene setting, drew me in and made me want to follow Oscar's every move.
"Though I've yet to finish the novel, I would recommend this book to those interested in exploring themes such as cultural identity and the immigrant experience. And although it is not science fiction or fantasy, it uses these genres as a lens to tell a story with richly developed characters exploring complicated themes."
ICYMI: From SLAS Social Media Posts
SLAS first asked the question about books on CONNECTED, The SLAS Online Networking Center, and on the SLAS LinkedIn site. In case you missed these posts, here are other reading recommendations from SLAS members.
Elizabeth Admirand, comments: "Sadly, my reading time has plummeted since I stopped taking the train though you wouldn't know that from the number of books I keep getting. I'm currently working on The Winners by Fredrik Backman. I'll give credit to longtime SLAS member (and friend and mentor), Bill Janzen, for introducing me to this author. Most books I read and then donate, but not these. Backman's books remain on my shelves," says Admirand, who is head of compound and sample management at Frontier Medicines (Boston, MA, USA), and served as a session chair for the SLAS 2022 Americas Sample Management Symposium. "I'll also plug Book of the Month as a great way to get introduced to new authors and styles or Bookshop.org that supports independent bookstores."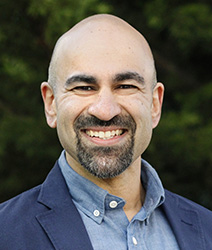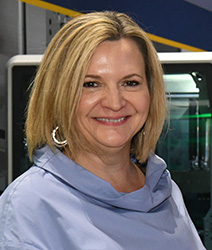 Nick Shah, head of quantitative biology at Nura Bio (South San Francisco, CA, USA), and a participant in the SLAS Mentor Program, adds his choices: "Fiction – The Space Between Worlds by Micaiah Johnson. Non-Fiction – Grocery: The Buying and Selling of Food in America by Michael Ruhlman. Additionally, the NPR list of the 50 Best Sci-Fi/Fantasy Book of the Past Decade has been really helpful to focus my search for new sci-fi reads."
From an SLAS LinkedIn post, SLAS CEO Vicki Loise comments that she is reading Elizabeth I by Margaret George. "It's a tome, but I love historical fiction," she adds.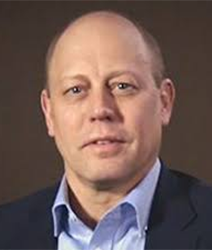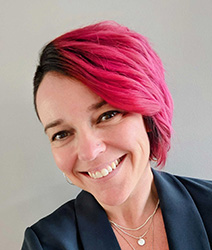 Dana Vanderwall, business consultant at Digital Lab Consulting (Fort Collins, CO, USA) and chair of the SLAS Standards Initiative SIG, adds other reading options that include, The Mirror and the Light by Hilary Mantel; The Code Breaker by Walter Isaacson; the sci-fi classic, Dune by Frank Herbert; and Silverview by John le Carré to the growing list.
SLAS Director of Global Events and Corporate Partnerships Amy Wilkinson notes that she is also reading – or rather listening – to Code Breaker. There could be a trend here!
---