August 7, 2023
Find a focus, expand your horizon or simply collect some phone-a-friend advice — the road of successful mentorship is traveled by two. SLAS mentors share perspectives from both sides of the equation and how each can steer the relationship toward greater impact.
---
A young, 20-year-old biotech CEO needed some advice. Wisely deciding to seek knowledge beyond her own experience, she investigated potential mentors to guide her through product development. She turned to Mahrukh Banday, D.V.M., Ph.D., executive vice president / general manager of product, marketing and operations for Curiox Biosystems (Woburn, MA, USA). This mentee knew that Banday's career path in life sciences was a broad mix of product development, marketing, sales, business development, academic research and clinical practice.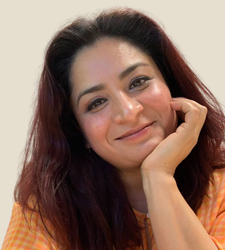 "During the mentoring session, as I explained all that would need to transpire to bring her technology to market, and I saw her jaw drop to the floor a little bit," says Banday, who is in her second year with the SLAS Mentor Match program, the latest addition to an expanding line-up of services to support members' professional development needs.
"It was beautiful to watch right in front of me as her brain navigated a different set of information and tools that she could add to her arsenal," Banday continues. "When you are close to a product, you can become myopic, and your idea feels like the biggest thing in the world, but the way the market looks at ideas and their utility is different." Banday explained to the mentee that loving an idea or having a brilliant idea alone doesn't make for a successful one, and then she outlined a business development framework for the product. "There's something to be said for experience, right?" she comments.
Learn about how Mahrukh Banday, D.V.M., Ph.D., refreshes her creativity in this Community Q&A!
Find the Right Match
Banday applauds her mentee's decision to explore mentor backgrounds and find the right fit for her needs at the time. "Examining a mentor's career and noticing where it overlaps with your own is a good idea. You need to find where the synergy is or isn't," she recommends.
The SLAS Mentor Match online tool can assist with this step. Using a searchable database, Mentor Match connects experienced life sciences professionals with those seeking guidance through the SLAS CONNECTED platform. The program is user-driven, allowing registered mentees to search among registered mentors using specified criteria to find individuals whose experience and expertise match their own. Likewise, registered mentors can search for and identify potential mentees.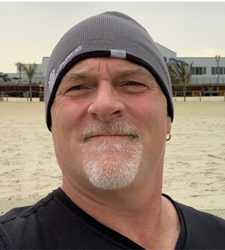 Scott Mosser, director of quantitative biosciences at Merck (West Point, PA, USA), who has been offering mentoring services through SLAS Mentor Match since 2017, finds that the program simplifies the process and enjoys being on track with the people he mentors.
"One year I met a young woman who was contemplating her future and was potentially thinking about working for a large pharma company. This of course was right up my alley with 30-plus years of experience at Merck and Company," he shares.
"She was highly motivated and very active in her Ph.D. program so we had a wonderful discussion about what it was like to be involved in drug discovery research at Merck," he continues. After spending a few years sharing advice back and forth, Mosser's mentee landed a job with Merck.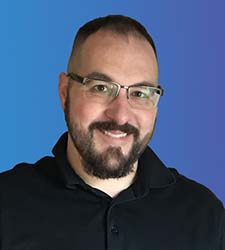 To make certain the mentor-mentee relationship is working, Mike Tarselli, Ph.D., chief scientific and knowledge officer for TetraScience (Boston, MA, USA), simply asks the question: "Am I the right person to help? I won't talk to you for two hours if I'm the wrong guy," he comments.
Tarselli, by his own count, has mentored at least 251 members of the life sciences community. "Some of those are mentored through phone calls. Some I meet in person for coffee. Some are lifetime friends – the point is that I make certain that I have something to offer them," he comments.
"If somebody asks you a question about nuclear disarmament or toxic waste remediation, are you going to try to bluff your way through that mentorship or are you going to find a person who knows the subject matter better?" he continues. "Too many people try to assert, 'Well, I'm the mentor. I should know.' Don't do that. It's a good thing to let young people know it's okay to not know. Just admit it."
Learn about how Mike Tarselli, Ph.D., refreshes his creativity in this Community Q&A!
Be Open and Curious
Open-minded, truthful and curious are great characteristics for both parties to cultivate. "It's wonderful to see enthusiasm for what mentees do, what they want to learn, a willingness to follow up if they have a question and the courage to show up in the first place," Banday says.
"I love a session when the mentee has an aptitude for listening," she continues. "There's a difference between having a conversation and listening deeply. When you are listening with intent, each participant is trying to assess what the other is saying, analyzing every word and not coming to the conversation ready with responses."
Mosser agrees. "I think the biggest part of being a mentor is being willing to listen and actually being able to encourage them. Almost all the mentees I have worked with are ready to listen and learn," he says, adding that a good mentoring session is a blend of both being prepared and spontaneous.
"In my experience, most mentees have thought about what they want to ask and where they want the conversation to go," he continues. "It is also important to allow mentees to take the conversation wherever they want, asking whatever they want. That usually gets us to a place where I can help them or give them good examples of what they are looking for. I want them to feel comfortable and willing to speak up. Much of what we do in the session can be spontaneous and does not have to go by a pre-set plan."
Tarselli has a similar approach. "I find that sometimes it is as simple as hearing someone out for 15 minutes and figuring out what's important to them and what's holding them back from what they need to do," he explains. "You have to ask them simple, open-ended questions at first." These might include what the mentees enjoy or the best thing they've done recently.
"That's the first five minutes of the conversation. After that you can get into the nitty gritty, such as, what is it you want to do and what do you want to know?" Tarselli says, adding that mentoring doesn't have to end in the early-career years.
"There's nothing wrong with the seasoned professional seeking help from a younger professional," he comments. "Sometimes people seek new skills or perspectives. Just as I would for someone new to the job market, for older professionals I will review resumes, conduct mock interviews, read their drafts, strategy outputs or research reviews, and recommend them for jobs."
Establish Outcomes
The final most essential element of the mentoring session for Tarselli is establishing outcomes. "That might be following up via email, sending a journal article, exchanging a resume, etc. There has to be an outcome or it's just talking," he comments, adding that he wants mentees to experience some level of transformation.
"I want them to literally feel like something has been changed, or they've opened up a possibility," he continues. "That's the most rewarding outcome to achieve as a mentor. It's great to see people succeed – and you want them to do that – but it's much better to see people open up aspects of life that they didn't know were important to them."
Banday continues on this thought, "I hope the mentoring session instills enough curiosity to act, whether that is to examine what they're doing or to take the next step. I want people to make career changes or explore opportunities that they were initially hesitant to seek."
Mosser agrees. "My hope for each session is that the mentees will pull out at least one nugget of information that can help them. I want them to know that my door is always open for a call or email," he comments. "There is nothing better than the feeling that I've helped someone. Being able to impact someone's life for the good is amazing."
---
Sidelines
SLAS Mentor Match Making Careers
Give Career Development a Boost with the SLAS APPLIED Online Learning Center
Search the SLAS Career Center Job Openings for Your Next Big Opportunity
Add Another Layer to Your Qualifications! Take an SLAS Micro-credential Course Today