SLAS Europe 2022 Conference and Exhibition
Thank you for attending the SLAS 2022 Europe Conference and Exhibition. We hope you can join us in Brussels, Belgium for next year's conference, 23-26 May.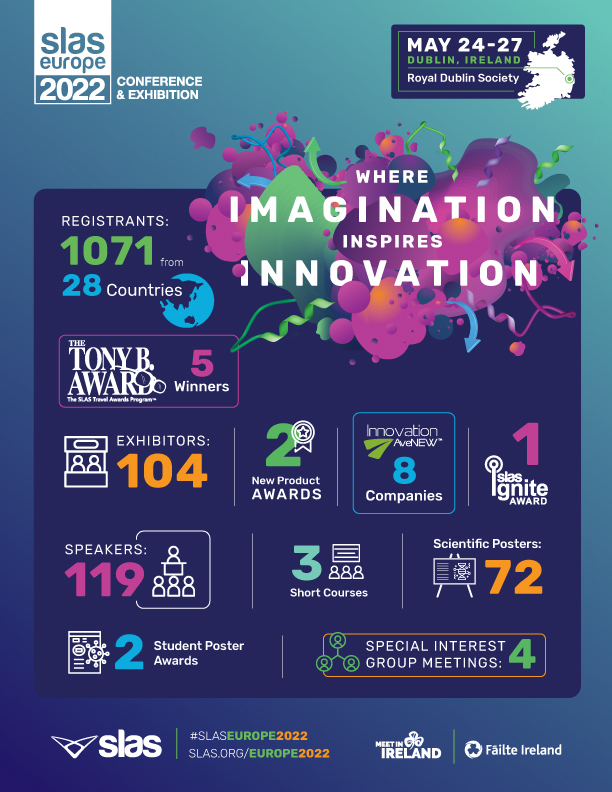 SLAS: Where Science and Technology Unite
SLAS is a global, non-profit professional community made up of scientists from academia, government and industry who are collectively focused on leveraging the power of technology to achieve scientific objectives. We consider a primary part of our mission to unite great minds in life sciences and technology to transform research.