Now live: The 2022 Event Scheduler. View for complete program and schedule details.
Learn
Science That's Inspiring and Innovative
The SLAS Europe 2022 Conference and Exhibition Programme will feature three important tracks focused on emerging biology, technology and the current European drug discovery ecosystem. Each track will feature sessions packed with the latest research on emerging topics as well as sessions and panel discussions focused on how to excel at how to build and succeed in a career within the life sciences and biotech industries.
Special thanks to the SLAS Europe 2022 Digital Program Chairs: Brinton Seashore-Ludlow, Ph.D. (Karolinska Institutet in Precision Cancer Medicine) and Amaury Fernández-Montalván, Ph.D. (Boehringer Ingelheim).
Submit an Abstract
The SLAS Europe 2022 Call for Abstracts is now open! Visit the Present page for more information on podium and poster abstract presentation and award opportunities for your inspiring and innovative research.
2022 Keynote Speakers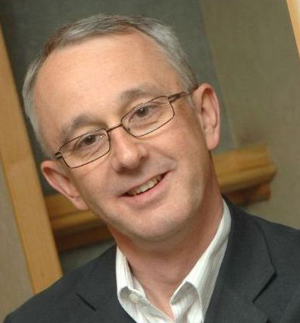 Wednesday
Steve Rees, O.B.E.
AstraZeneca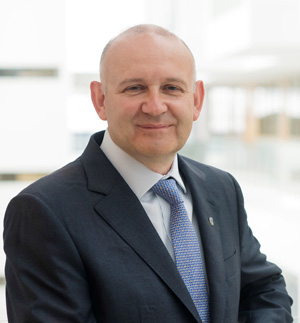 Thursday
Prof. Jeremy C. Simpson
University College Dublin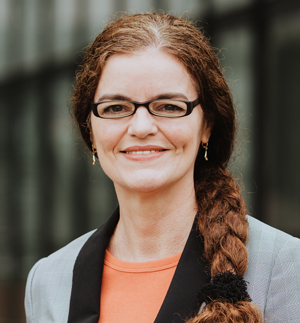 Friday
Dagmar Monett Díaz, Ph.D.
Professor of Computer Science Berlin School of Economics and Law
Podium presentations will be organized into three educational tracks. Track and session titles and descriptions and names of track chairs and session chairs follow below.
The Scientific Program Committee selects speakers based on the innovation, relevance and applicability of research. If your proposed topic does not squarely fit into the focus of one of these tracks, please submit it for committee consideration regardless. The committee members use their judgment and experience to select presentations that best address the interests and priorities of today's life sciences discovery and technology community.
Podium abstracts will be assessed in March 2022 and the podium program will be finalized and published by late-April 2022.
Educational Tracks
The Emerging Biology track will provide an overview of the new discoveries and trends in biology that could impact the way screening and diagnostics laboratories work. Established and emerging scientific leaders will discuss innovative ways to tackle long lasting challenges in biology, new therapeutic modalities and strategies to understand drugs' mode of action. Through these scientific lectures, attendees will gain familiarity with the techniques and methods from experts in the field. Planned sessions include:
Innovations to Tackle Old Biology - Silvia Scaglione, Ph.D. (React4Life)
In the last several years, the adoption of novel multi-sectoral technological approaches have significantly advanced the field of biology. This session will explore some of these innovations (e.g. bioprinting, organ on chips) and their adoption in tissue engineering, disease modeling and drug testing fields. New challenging aspects of these highly predictive cellular models overpassing the current old biology will be presented by the session speakers.
Understanding and Harnessing Drug Mode of Action - Daniel Thomas, Ph.D. (Arctoris)
Understanding the pathophysiological context in which drug targets function and the mechanistic details of drug-target interactions are critical to efficient and effective drug discovery. Investing time and energy characterising unexpected observations can lead to novel discoveries that can drive the development of new and improved medicines. This session will discuss emerging trends and scientific innovations, exploring methodological advances and presenting case examples, all highlighting the critical role of mechanistic biology in 21st century drug discovery.
New Biology - Ivan Dikic, Ph.D. (Goethe University Frankfurt)
Major progress has been made in the field of biology through the use of innovative technologies and large scale data sets. This session goes one step further and will cover new emerging biological topics with relevance to biomedicine that have potential impact on diagnostics and therapeutics. Speakers will present new and challenging aspects that will help researchers better understand organelle dynamics and the life cycle of cells.
Enabling Novel Therapeutic Modalities - Alessio Ciulli, Ph.D. (University of Dundee)
Novel discovery modalities allow tackling targets considered undruggable, or intractable, by classical small molecules such as enzyme inhibitors or receptor agonists/antagonists and therefore have potential to expand the druggable space and enable intervention in areas of unmet medical needs. This session will highlight and discuss recent trends of chemical biology and discovery chemistry on new modalities of chemical intervention - including degraders such as PROTACs/molecular glues and CRISPR technologies. It will also highlight unusual protein target classes such as transcription factors for novel therapeutic concepts and why emerging therapeutic modalities and targets are ripe for innovation.
The Emerging Technologies track will host renowned experts and innovators in laboratory screening and automation to discuss novel technologies in the fields of diagnostics and physiologically relevant screening models. The ever-growing importance of digital sciences in our daily routine will be represented by two sessions focusing on the use of artificial intelligence approaches for data acquisition and analysis. Attendees can expect powerful insights on the technological advances that may transform their businesses and processes. Planned sessions include:
Recent Developments in Diagnostics - Nikolaus Krall, Ph.D. (Exscientia)
This session will explore recent innovation in disease detection, classification and treatment decision-making driven by both novel analytical and computational methods. Emerging approaches beyond classical molecular diagnostics for precision medicine and beyond will also be discussed.
Laboratory Automation for Physiologically Relevant Screening Models - Melanie Leveridge (GlaxoSmithKline)
This session will explore how automation is enabling increased scale and wider implementation of previously low-throughput and laborious cellular screening models. The discussion will focus on the workflows and cell systems that are being enabled, such as the automation of 3D systems, iPSC cultures and organ-on-a-chip models for target identification, lead generation and safety screening. Improved quality and reproducibility, as well as richer information content and more comprehensive datasets amenable to AI/ML and predictive modeling will also be discussed.
Smart Labs: AI for Laboratory Engineering and Data Acquisition - Ola Engkvist, Ph.D. (AstraZenca)
How can the great scientific community create large-scale data sets for machine learning and AI modeling? Machine learning modeling with historical data have several limitations creating an urgent need to create new large and high-quality data sets through the use of automation. Examples to be discussed in this session include high-throughput experimentation data to optimize reaction condistion and substrate scope, image data from cell paint sceening and transcriptomics technologies like DrugSeq.
Explainable AI for Biological Interpretation - Paula Petrone, Ph.D. (El Instituto de Salud Global de Barcelona)
This session will illustrate the use of AI as a tool for the discovery and interpretation of novel biological phenomena, including new chemical entities, molecular pathways and mechanisms, and disease phenotypes. Examples will include the application of various analytical techniques — from multimodal analyses and knowledge graphs to deep learning and computer vision for image analyses — that can uncover and explain hidden patterns in biological data.
The aim of this track is to familiarize the European scientific community with the particularities of the life sciences in the "Old Continent." What are the regulation and climate differences between Europe and other regions? What kind of interactions and connections are needed to thrive as entrepreneur? How can careers be successfully (re)shaped in these special conditions? Two panel sessions and several lectures will give attendees the opportunity to hear real life, first-hand stories. Planned sessions include:
Panel Discussion: Creating Value through Entrepreneurship - Frank Kalkbrenner, Ph.D. (Boehringer Ingelheim)
Session description coming soon
Ownership and Diversity in Career Development - George Okafo, Ph.D. (Boehringer Ingelheim)
In this new digitised working environment, ownership and diversity in career development is the key to success. Whether it is retraining due to digitalisation or coping mid-career, it is vital to own, drive and diversify development. Hear from inspirational leaders from different backgrounds who have demonstrated this in their own careers.
Panel Discussion: Taking the Pain Out of Partnerships - Anton Ussi (EATRIS)
Working across institutional and geographical borders is often essential for success, yet is tough to master. Is there a secret recipe for painless collaboration, or is misery inevitable? Hear the do's and don'ts of partnering up, on the basis of success stories - and abject failures - from the field.
Succeeding in the European Ecosystem - Severine Tamas-Lhoustau, Ph.D. (Novoptim)
The drug discovery industry has become global and is constantly adapting to a fast-paced and evolving environment. In additiona, the European ecosystem holds some specificities that need to be considered when doing business in this region. Speakers in this session will share their experience and key learnings on how to address this rapidly evolving market.
The SLAS Europe 2022 Short Course Program provides in-depth instruction on topics, issues and techniques related to the laboratory science and technology community. Short course registration is not included in the conference fee and is an additional cost. You may add short courses to your conference registration. Short courses will be held on Tuesday 24 May.
This short course will introduce mass spectrometry and the range of potential applications within drug discovery. Topics covered include the basic principles of mass spectrometry, such as the differences between the array of ionization modalities and detectors available today. While mass spectrometry has contributed significantly to drug discovery, recent advances are enabling high throughput screening applications.
Who Should Attend
Lab scientists with an interest in understanding the fundamentals of mass spectrometry
Lab managers interested in understanding how mass spectrometry can impact drug discovery
Budget holders who are considering investing in mass spectrometry technology
Assay development scientists and HTS screeners who want to understand how mass spectrometry can impact their research
Course Benefits
Gain a better understanding of the principles of mass spectrometry
Gain an understanding of the diversity of instruments and ionization techniques
Acquire an understanding of where mass spectrometry can be applied with impact in drug discovery
Learn about recent developments in mass spectrometry
Course Topics
Basic Principles of Mass Spectrometry
Overview of Ionization Modalities and Mass Detectors
Introduction to Separation Techniques and Matrix Effects
Electrospray Platforms for HTS Applications
MALDI Applications in Drug Discovery
Overview of MS Imaging
Recent Advances in MS Technology and Impact in Drug Discovery
Instructors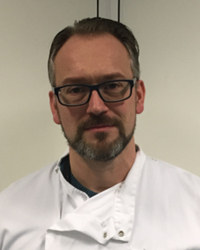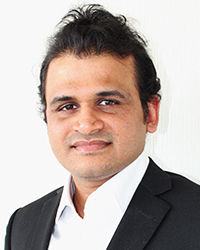 Vasudev Kantae
AstraZeneca
High-content screening is a powerful technology platform for implementing functional cell-based assays that allow truly multi-parametric analysis in the physiological context of intact cells. This course provides an introductory level overview of the state-of-the-art components of HCS together with some showcases of high-content screens in industry and academia.
Who Should Attend
Individuals who plan to develop or apply High-Content Analysis / Screening technologies
Individuals who look to implement HCA/HCS infrastructure and capability at their organization or labs
Individuals with first experience in HCA/HCS but want to get a systematic overview, learn more about good practice in assay development and particularly how to manage and analyze large scale data
Course Benefits
The course will provide:
An introduction to all aspects of HCS including data analysis
An overview on major categories and thereof examples of HCS instrumentation
Guidance to assay selection and systematic optimization
A demonstration of good practice in assay validation and screening
An introduction to principles of image analysis and review of various commercial and open source software such as CellProfiler
An introduction and examples of multi-parametric data analysis using supervised and unsupervised approaches
Review of data analysis and visualization tools
Presentation of case studies of assay development and screens
On demand, discussion on hit verification and target deconvolution strategies
Course Topics
Introduction to High-Content Analysis and Screening (HCA / HCS)
HCS Instrumentation Overview
Reagents and Assay Development for HCS
Image Analysis
Data Management and Analysis
Case Studies of High-Content RNAi and Small Molecule Screens
Instructors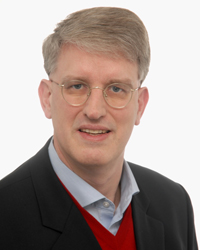 Eberhard Krausz
ChemBioCon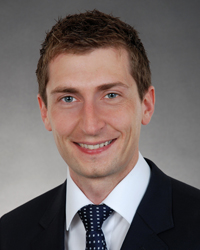 Steffen Jaensch
Janssen R&D
Pharmaceutical Companies of Johnson & Johnson
Drug attrition in clinical trials due to inaccurate preclinical target validation is a huge problem facing drug discovery. Drug candidates with adequate pharmacokinetics and safety margins still commonly fail, due to lack of efficacy. This suggests that often the 'wrong' target has been selected as the focus of the therapeutic program. Successful target validation will increasingly rely on the use of novel genetic and non-genetic tools including CRISPR and targeted protein degradation to disease relevant models. Combined with computational pathway analytics, testable hypotheses can be generated in an unbiased manner. This course will show how these technologies are being applied in the field of target validation in industry and academia and I will address how the integration of genome editing, targeted protein degradation and bioinformatic tools is impacting the search for newly validated targets. Finally, insights on how the use of these new tools in target validation might revolutionize the drug discovery paradigm will also be discussed.
Course Topics
Target Validation in Drug Discovery
Use of CRISPR and Other Genome Editing Tools for Validating the Right Targets
Use of Emerging Tools in the Targeted Protein Degradation Area in Target Validation
Integration of Tools with Bioinformatics Pipeline
High-Content Biology
Data Analysis
Instructor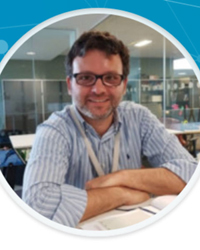 Davide Gianni, Ph.D.
Associate Director Functional Genomics
Discovery Biology
AstraZeneca