Introduction to Laboratory Automation
Introduction to Laboratory Automation
This full-day short course will cover a wide range of lab automation topics for those in the R&D space (i.e. non-clinical).
Who Should Attend?
Those with little or no experience with laboratory automation and who are seeking an introductory overview of the topic, including:
Scientists
Engineers
Lab managers
Marketing or sales professionals
Students
Course Benefits
Understand the challenges, costs and benefits of bringing an assay from the bench to an automated system
Learn methods of planning and executing successful automation projects
Appreciate the strategy and technical features that make up a successful automated system
Learn about current and future lab automation technologies
Gain a view of the challenges and strategies for automation generated data sets
Course Topics
From Bench to System: Challenges in Translating Assays to Automation; Strategies for Process Analysis and System Design
Laboratory Automation Systems: Instrumentation and Architecture;
Driving to Automation: Build vs. Buy Decisions; Working with External Vendors
Programming Automation: Schedulers; Protocol Generation and Scripting
Challenges of Automated Liquid Handling at Low Volumes
Identifying and Mitigating Upstream and Downstream Impacts of Automation; Staffing an Automated Lab
Organizational Strategies Critical to Successful Operation, Monitoring and Maintenance of Automation Platforms
Managing Data: Assay Outcomes, System Metrics, Integration with LIMS, Connected Laboratories
Automation Technologies: What's Out There and What's Trending
Instructors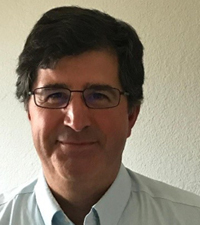 Ben Carvalho
Natera, Inc.
Ben started his career in the lab as a Biologist doing high-throughput ccreening. He transitioned to automation early in his career and has now been integrating laboratory robotics and instrumentation for 20 years. He has a B.S. in Biology and an M.S. in computer science and is currently the Director of Automation at Natera, Inc.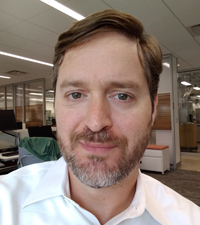 Peter Chase
Bristol-Myers Squibb
Peter has more than 16 years' experience as an automation engineer / scientist in the field of drug discovery executing HTS, lead evaluation/profiling and compound management operations. He's currently a Senior Research Scientist II managing Core Automation teams responsible for lead discovery and lead evaluation small molecule screening automation within the Leads Discovery and Optimization department. He is also a Schreyer Honors College Graduate of Pennsylvania State University with a B.S. in Chemical Engineering.