Lab-on-a-Chip: From Technology to Bioanalysis on Chip
Lab-on-a-Chip: From Technology to Bioanalysis on Chip
This course is aimed at researchers who are interested in learning more about the technology behind lab-on-a-chip systems and its application in the life sciences. This course is designed to be a "how-to" primer that provides guidance for the development of prototypes having integrated functions for a variety of applications in the life sciences.
Who Should Attend?
Anyone who is interested in getting a better understanding of how miniaturization and microfluidics enable novel applications in a number of fields, such as (bio)analytical chemistry, pharmaceuticals, biomedicine and cell biology. More specifically:
Scientists
Engineers
Lab Managers
Students
Course Benefits
Understand the basic advantages and limitations of miniaturization and microfluidics.
Learn about technologies, materials and fabrication approaches.
Understand the basic design rationales and processes.
Develop an understanding of the added challenges when integrating multiple functions into a single device.
Get practical pointers on how to design and make (simple) prototypes.
Course Topics
Microfluidic unit operations
Materials and fabrication techniques
Integration of multiple liquid handling functions into microsystems for (bio)analytical applications
Handling cells and tissues in microfluidic systems
Miniaturized instrumentation based on microfluidic and detection technologies
Microdroplet versus continuous-flow technologies
Instructors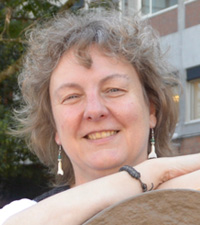 Sabeth Verpoorte, Ph.D.
Groningen Research Institute of Pharmacy / University of Groningen, Groningen, The Netherlands
Sabeth Verpoorte has more than 30 years of experience in the lab-on-a-chip field and has been head of the Pharmaceutical Analysis Group in the Groningen Research Institute of Pharmacy at the University of Groningen since 2003. Her present research has taken on a strong cell biological/pharmacological focus and includes joint organ-on-a-chip projects with colleagues in pharmacokinetics and medical biology. Efforts have also concentrated on continuous-flow particle separation strategies, as well as miniaturized analytical instrumentation. Verpoorte has published papers in top analytical chemistry journals. She is or has been involved in several international conference organizations and journal editorial boards.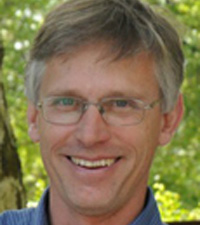 Johan Nilsson, Ph.D.
Department of Biomedical Engineering Lund University, Lund, Sweden
Johan Nilsson obtained his Ph.D. in 1993 in Electrical Measurements on the topic of ink-jet and droplet technology at the Department of Electrical Measurements, Lund University, Sweden. Following his Ph.D., he got a post-doc employment at the same department where he headed the research in droplet formation characterizations, silicon nozzle development and flow-through microdispensing. He currently holds a position as an Associate Professor at the Department of Biomedical Engineering. His research interests are microfluidics and microstructures with a focus on particle handling using acoustophoresis for biomedical analysis.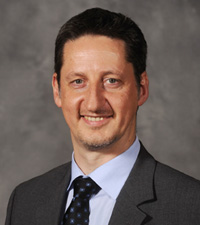 Jörg P. Kutter, Ph.D.
Dept. of Pharmacy University of Copenhagen, Copenhagen, Denmark
Jörg P. Kutter received his Ph.D. in analytical chemistry in 1995 from the University of Ulm, Germany. After graduation, he worked as a postdoctoral research fellow at Oak Ridge National Laboratory developing microchip-based analytical tools. In June 1998, he joined the Technical University of Denmark where he was appointed Professor in Lab-on-a-Chip Technologies in 2006. Since 2013, Dr. Kutter has been the Chair of Analytical Biosciences at the Dept. of Pharmacy at the University of Copenhagen. His research interests focus on the development of microfluidic devices for applications in the life sciences, and, particularly, in the pharmaceutical sciences.