Pharmacological Target Engagement and Validation
Pharmacological Target Engagement and Validation
With the advent of high-throughput, structure-assisted and virtual screening, an argument could be made that every target is now druggable. However, with an estimated 600-1500 possible druggable genes related to disease, the bottleneck now is judicious target choice; coupled with this is the choice of discovery strategy (target- vs system-based). This course discusses the pharmacological techniques available to relate targets to therapeutic opportunity, applications of new ideas to re-visit mined out or apparently intractable targets, validation beyond targets (pathway-validation) and strategies to improve the disappointing 50% efficacy failure rate for new drug candidates.
Who Should Attend?
Biologists involved in drug discovery
Medicinal chemists
Students of pharmacology
Academic pharmacologists
Course Benefits
Gain new insights into state of the art ideas on drug targets and their association with therapeutic opportunities
Learn about new tools that quantitatively assess molecular effects on drug targets
Learn how parameters from these methods can predict activity in all systems
Define new vistas around old targets to better define chemical targets for receptors
Course Topics
Systems vs Target-Based Research
Validation - Example of CCR5 HIV
Knock outs / Knock ins / DREADs
Drugging Orphans - Current Methods
Drugability vs. Target Choice
50% Efficacy Failures: Reasons Why / Ways Forward
Target vs. Pathway Validation: biased signaling
Single vs. Multiple Target Engagement (CNS Multi-Target Drugs)
Target Remits (Criteria for New Drugs)
Prosecuting the Genome (Single Genes vs 'Nomic' Collections)
Drug 'Re-Purposing' / 'Mined-Out' or 'Intractable' Targets: Other Shots on Goal
Virtual Screening / Conventional HTS
Instructor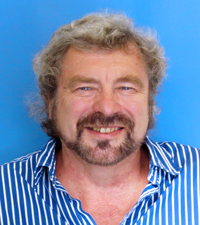 Terry Kenakin
UNC School of Medicine, Chapel Hill, NC
After obtaining a B.S. in chemistry and Ph.D. in Pharmacology at the University of Alberta, Dr. Kenakin worked for three years at University College London UK with Sir James Black. From there he spent 32 years in industry (Sever at Burroughs-Wellcome, 25 at GlaxoSmithKline). He is currently a Professor at the University of North Carolina School of Medicine. His interests have always been in quantitative pharmacodynamics and the discovery of new drugs and he has worked on projects for AIDS, heart failure and metabolic diseases. He is editor and chief of Journal of Receptors and Signal Transduction, and co-Editor in Chief of Current Opinion in Pharmacology. He has written 12 books on pharmacology.