Phenotypic Screening: Why, When and How
Phenotypic Screening: Why, When and How
Phenotypic screening is experiencing a renaissance within the pharmaceutical industry due to its successful track record in delivering first-in-class medicines stemming from novel biology. Although phenotypic screening may appear to be similar to target-based screening, there are fundamental differences between these two approaches.
This course will deliver a theoretical and practical framework for the use of phenotypic drug discovery by (1) providing a broad context of the drug discovery process, (2) comparing and contrasting molecular target driven and empirical phenotypic drug discovery strategies, (3) providing guidelines on why and when to utilize an empirical phenotypic drug discovery approach and (4) providing practical information to prosecute phenotypic programs more effectively.
Attendees will participate in an active dialogue with instructors and other participants on course topics. "Phenotypic Screening: Why, When and How" is not a typical "how to" course since no clear cut one size fits all strategy exists for an endeavor as complex as drug discovery.
Who Should Attend?
Academic scientists considering or using phenotypic screens to discover novel biology and molecular probes
Industry scientists considering or using phenotypic screens to discover novel targets and clinical candidates
Commercial providers of reagents, instruments and services used in phenotypic screening
Course Benefits
Attendees will leave this course with:
a high-level overview of the drug discovery and development process,
an overview of Pharma productivity with potential technical reasons for poor productivity,
an understanding of the pros and cons associated with hypothesis driven and empirical drug discovery,
and practical knowledge of key concepts and strategies in phenotypic screening supported by case studies and literature references to bring back to their organizations.
Course Topics
Morning Session:
Overview of Pharma R&D Productivity
Overview of the Drug Discovery and Development Process: Unmet Medical Need to Registration
Relating R&D Poor Productivity to Drug Discovery Strategies
Target-based & Phenotypic Drug Discovery Strategies: First in Class & Best in Class
Choosing a Screening Strategy: Multi-dimensional Risk Management
Afternoon Session:
Not all phenotypic assays are created equal: what are the characteristics of the best assays?
Which libraries should be screened and why? Small molecule and/or genetic screening?
What are key considerations and strategies for phenotypic screening hit triage and validation?
What are key considerations and strategies for target/mechanism identification and validation?
What are key considerations and strategies for phenotypic program progression?
Instructors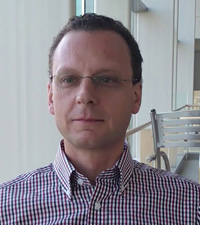 Fabien Vincent, Ph.D
Pfizer
Fabien Vincent, Ph.D., is an Associate Research Fellow in the Hit Discovery and Lead Profiling Group at Pfizer. His laboratory provides molecular pharmacology support for the small molecule project portfolios of the Immunology & Inflammation research unit. This work includes designing hit identification strategies and screening funnels, developing assays for high throughput screening as well as additional assays to elucidate the structure activity relationship of active compounds, understand their mechanism of action and facilitate translation to pre-clinical models. His main research interests are centered on improving the translation of discovery research to patients and specifically include phenotypic screening and atypical molecular mechanisms of action.
Fabien Vincent received a Diplôme d'Ingénieur in organic chemistry from CPE Lyon (France) before conducting graduate research in the fields of chemical biology and enzymology in the laboratory of Harold Kohn at the University of Houston. He later became a post-doctoral fellow in chemical biology at the Genomics Institute of the Novartis Research Foundation in San Diego. He entered the field of drug discovery as both a drug discovery research project leader and molecular pharmacology-biochemistry group leader.
Fabien recently led a team of Pfizer scientists in analysis of how best to approach phenotypic screening, and specifically how to design the optimal phenotypic assays, those which can best predict compounds and mechanisms that will be effective in patients (Sci. Trans. Med., 2015, 7, 293ps15) as well as how to approach the triage and validation of phenotypic screening hits (Cell Chem. Bio., 2020, 27, 1332).
He was also a co-organizer of the 2019 Keystone Symposium "Phenotypic Drug Discovery: Recent Advances and Insights from Chemical and Systems Biology" surveying progress and advances in the field of phenotypic drug discovery.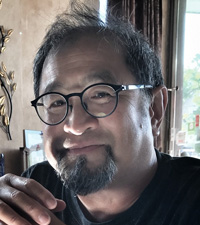 Jonathan Lee, Ph.D.
Scintillon Institute
Jonathan Lee is a retired Senior Research Advisor with over 25 years of pharmaceutical industry experience. His pharmaceutical experience includes portfolio/research management in conjunction with the evaluation, development and deployment of new technologies for drug discovery. His research emphasized the use of complex, physiologically relevant cellular systems for target validation, lead generation, SAR support and biomarker discovery. He was an early adopter of modern empirical drug discovery approaches and was foundational in initiating Eli Lilly's PD2 Initiative (currently OIDD), a collaborative open innovation venture where compounds from academic and biotech institutes are tested in Lilly's Phenotypic Assay Platform without charge or commercial obligation. Jonathan has fostered the international phenotypic drug discovery (PDD) community by initiating and managing the on-line PDD Special Interest group, serving as co-editor on three special issues focused on PDD, through publications (11), invited lectures (17), teaching (SLAS since 2016) and by developing and co-organizing the first Keystone Symposium in this field, "Modern Phenotypic Drug: Defining the Path Forward"
Jonathan is semi-retired but works as an independent consultant at PDD4Patients LLC which provides consulting services focusing on PDD to collaborators from startups, biotechs, academia and instrument companies.