Tony B. Travel Award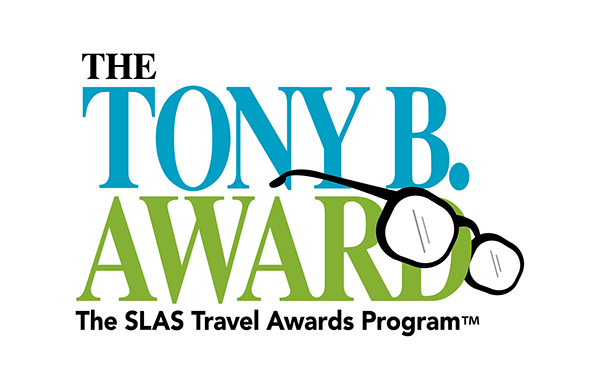 Students, graduate students, post-doctoral associates and junior faculty (less than four years in first academic appointment) are encouraged to apply for this prestigious award for the SLAS2022 International Conference and Exhibition.
Congratulations to the 2022 Tony B. Award winners, listed below:
Poster Winners
Sohyung Lee, University of California, Los Angeles
3D Structured Microparticles Spatially Functionalized with Biomolecules for Scalable Single-Cell Assays
Hester Bange, Crown Bioscience Netherlands BV
A High-Content 3D In Vitro Screening Assay That Uses Primary Patient Material to Model Autosomal Dominant Polycystic Kidney Disease
Jacob Heiss, The University of Akron
A High-Throughput Breast Tumor Model for Drug Testing
Antra Ganguly, University of Texas At Dallas
A Novel, Non-Culture Based Electrochemical Sensor for Multiplexed Biomarker Quantification Towards Rapid Urinary Tract Infection Management
Ezhioghode Uwadiale, San Jose State University
Boron Based Surface Modification of Alcohol Terminated Fluorescent Nanodiamonds
Satya Sesha Sai Kiran Pindiprolu, Aditya Pharmacy College
CD44 Targeted Nanozymes for Detecting Circulating Tumor Cells in Liquid Biopsy of Breast Cancer
Vishwesh Shah, University of California, Los Angeles
Confinement and Digital Counting of Enzymatic Reactions in Microparticle-Templated Drops
Thaisa Baldo, Federal University of São Carlos
Disposable Electrochemical Microfluidic Device for Ultrasensitive Detection of Egg Allergen in Wine Samples
Siwan Park, University of Toronto
E-FLOAT: Extractable Floating Liquid Gel-Based Organ-on-a-Chip for Airway Tissue Modeling Under Airflow
Habdias Silva Neto, Federal University of Goiás
Fully 3D Printing of Carbon Black-Thermoplastic Hybrid Materials and Fast Activation for Development of Highly Stable Electrochemical Sensors
Mario Graeve, Fraunhofer Institute for Manufacturing Engineering and Automation IPA
High-Throughput Organoid Sorting via Machine Learning Image Recognition
Amar Deep Sharma, University of Missouri-Kansas City
High-Resolution Mass Spectrometry-Based Metabolomics Coupled to High-Throughput Screening of FDA Approved Drugs Against MRSA
Stephan Spangenberg, The Scripps Research Institute
HSP90 Inhibition Enhances Cancer Immunotherapy by Modulating the Surface Expression of PD-L1 and Other Immune Checkpoint Proteins
Zahir Abdulridha, Midwestern University
Investigation of the Free Fatty Acid Receptor 2 and Its Role in the Treatment of Type 2 Diabetes Mellitus
Jeong Hyun Lee, University of British Columbia
Laser Micropatterned Monolithic Nanowell-in-Microwell Arrays
Emma Akerlund, Karolinska Institutet
Next-Generation Drug Testing in Ovarian Cancer Patient-Derived 3D Cultures
Fatemeh Ahmadi, Concordia University
Optimizing FDG Radiochemistry on Digital Microfluidics Using 'One-Factor-at-a-Time' Approach
David Kinnamon, Duke University
Passive Microfluidic Point-of-Care Test for Multiplexed and Quantitative Serological Profiling of COVID-19
Masato Ooka, NIH
Profiling Tox21 Compounds That Activate p53 Signaling After Metabolic Activation
Savannah Bshara-Corson, Ferrologix
Rare Cell Purification Using Ferrologix's Digital Magnetic Sorting
Lucas Castro, Université Paris Science et Lettres
Silicone Glue- Based Graphite Ink Incorporate on Cellulose Nanomaterials as an Accessible Approach to Construct Stable Electrochemical Sensors
Shreya Udani, University of California Los Angeles
Sorting Single Stem Cells Adhered to Microhydrogel Carriers Based on Growth Factor Secretion Using FACS
Pim de Haan, University of Groningen
Stereolithographic Immobilized Enzyme Reactors
Samuel Little, Concordia University
Tri-Droplet Digital Microfluidics System for Editing Mammalian Cells
Podium Speakers
Santosh Kumar Paidi, University of California Berkeley
Coarse Raman Imaging for Label-Free Phenotyping of Isogenic Breast Cancer Cells of Varying Metastatic Potential
Cayden Williamson, University of California Los Angeles
Degradable Hollow-Shelled Microparticles for Rapid Picking of Hundreds of Thousands of Yeast Colonies Using Flow Cytometry
Chao Ma, New York University
Leukemia-on-a-Chip for Modeling and Decoding the Heterogeneous Mechanisms Underlying Therapy Resistance
Astha Lamichhane, University of Akron
Modeling Colon Cancer Drug Resistance and Stemness with Tumor Spheroids
Doyeon Koo, University of California Los Angeles
Sorting Single T-cells Based on Cytokine Secretion Using 3D Structured Microparticles
Pilar Ayuda-Durán, Oslo University Hospital
Understanding Drug-Drug Interactions: How to Use Ex Vivo Drug Sensitivity Screening to Improve Cancer Treatment
An applicant must be the primary author of a submitted abstract and must present his/her research in either a poster or oral (podium) session at the digital conference. Submitted award applications are reviewed by members of the Tony B. Academic Award selection panel and are based on multiple factors, including but not limited to:
Quality of the abstract
The relevance of the research to the SLAS2021 Digital conference
Statement of the value of the conference
Qualifications of the applicant
The award covers the following:
Complimentary Premier SLAS Membership for one year
Full conference registration
Travel stipend including shared hotel accommodations (up to 4 nights) and airfare or train fare.
One workshop registration
Invitation to be featured on the SLAS podcast, New Matter: Inside the Minds of SLAS Scientists
Mentorship opportunity through SLAS Mentor Match Program
Multiple applicants from a single research group are allowed to apply. However, such applicants should understand that award application reviewers may prioritize the applications so that only one individual per investigator's research group receives an award. This decision will be based on funding availability and the criteria listed above.
The Tony B. Academic Travel Award honors Tony Beugelsdijk, Los Alamos National Laboratory, an Association for Laboratory Automation (ALA) co-founder who passed away in August 2009. Tony played a very inspirational and instrumental role in laboratory robotics and made significant contributions to ALA, the former LabAutomation conference and exhibition, and the scientific community as a whole. We are honored to remember him through a program that recognizes up-and-coming researchers who have demonstrated outstanding achievement in laboratory science and technology.