SLAS Announces its Annual Life Science and Technology Awards
For Immediate Release
Washington, DC (USA) — A variety of science and technology awards were handed out during SLAS2019International Conference and Exhibition, the flagship event of the Society for Laboratory Automation and Screening. Each year SLAS recognizes several award winners who represent the best of the Society's programs and mission. This year, eight awards and $15,000 in cash were given out. A complete list of the 2019 award descriptions and winners can be found below.
SLAS Innovation Award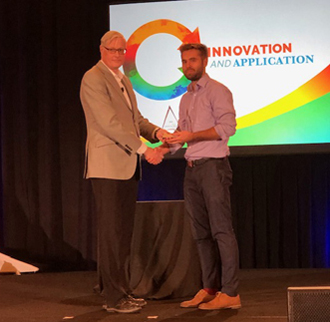 The biggest award of the conference, the SLAS Innovation Award, was given to Christian Soitu, M.Eng. and Ph.D. Candidate at the University of Oxford for his scientific podium presentation, Microfluidic Chambers Using Fluid Walls for Cell Biology. The SLAS Innovation Award recognizes one exceptional and exceedingly innovative podium presentation during the conference. The winning presentation exceeds a benchmark or milestone in screening or the lead discovery process or demonstrates an advanced and integrated use of mature technologies. The award includes a $10,000 cash prize which is disbursed after the winner submits a scientific manuscript (original research or a related review paper) for peer reviewed publication in SLAS Discovery or SLAS Technology.
2019 New Product Award Winners
The New Product Award is given to companies showcasing a new product that is commercially available within 90 days pre- and/or post-conference. Winning products are granted use of the New Product Award designation for a year and are promoted through SLAS promotional channels. The 2019 winners and their products are:
Andrew Alliance – Andrew+ and Pipette+ systems
NanoView Biosciences – ExoView™
Stilla Technologies – Opal Chip™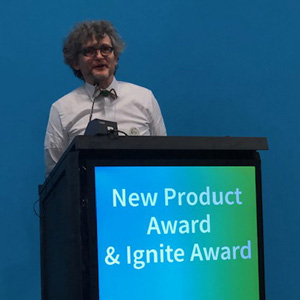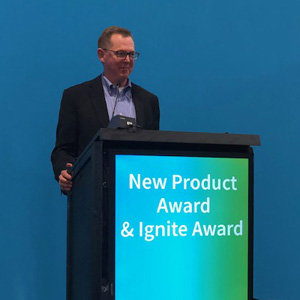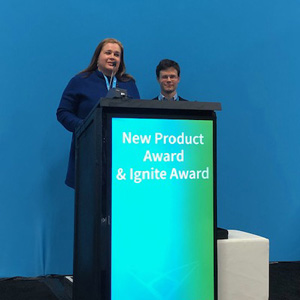 2019 SLAS Ignite Award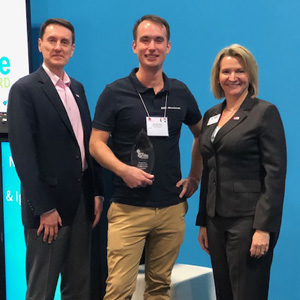 SEED Biosciences, a young startup from Switzerland, was recognized as the inaugural SLAS Ignite Award winner for their revolutionary pipette that allows scientists to view single cells at a single cell resolution. The SLAS Ignite Award is given to one company from within Innovation AveNEW, a specially designated area on the exhibition floor highlighting start-ups and emerging companies. Judging is based on the overall marketing plan, market presence and potential, funding prospects, plan for growth and the existence of a balanced company leadership, among other qualities. For their win, SEED Biosciences took home a $5,000 cash prize.
SLAS2019 Student Poster Competition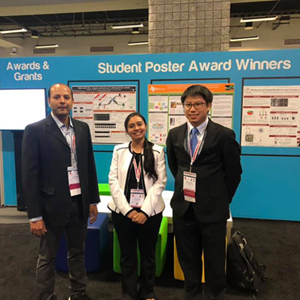 This year's Student Poster Award winners were chosen out of more than 325 poster abstract submissions and were judged on various content and design themes. The SLAS Student Poster Award recognizes the innovative research by students, graduate students, post-doctoral associates and junior faculty (less than four years in first academic appointment) who are chosen to present a poster during the conference.
Antra Ganguly, University of Texas at Dallas
A Passively Addressable Electrochemical Sensor for the Detection of Chloride Ion Levels in Ultralow Volumes of Perspired Human Sweat


Sudip Mondal, University of Texas at Austin
High-speed C. elegans Cytometry at 0.8 Million Frames per Second


Christopher Poon, University of Southern California
Multifunctional Peptide Micelle for Monocyte Targeting and Gene Therapy to Reduce Atherosclerosis
Tony B. Academic Travel Awards
Finally, SLAS distributes 50 Tony B. Academic Travel Awards to students, graduate students, post-doctoral researchers and junior faculty chosen for their original scientific research. Winning submissions are selected by a panel of judges and evaluated on the relevance of the research to the conference program, statement of value of the conference and overall scientific merit. Each winner has a chance to present their research at the meeting and receives receive roundtrip travel, shared hotel accommodations and full conference registration.
The SLAS2019 program showcased scientific advances and state-of-the-art applications of new technologies through 144 podium presentations, more than 300 poster presentations, over 300 multinational exhibitors and 22 short courses. The conference also featured personalized career services and a wide variety of network-building opportunities. For more information about SLAS2019, visit www.slas2019.org.
*****
SLAS (Society for Laboratory Automation and Screening) is an international community of more than 19,000 professionals and students dedicated to life sciences discovery and technology. The SLAS mission is to bring together researchers in academia, industry and government to advance life sciences discovery and technology via education, knowledge exchange and global community building.
SLAS publishes two MEDLINE-indexed scientific journals, SLAS Discovery and SLAS Technology. For more information about SLAS and its journals, visit www.slas.org/publications/slas-technology/ and www.slas.org/publications/slas-discovery/.
Contact Information
Jill Hronek
Director of Marketing Communications