SLAS Welcomes Christine Diedrich to the Role of Publishing Manager
For Immediate Release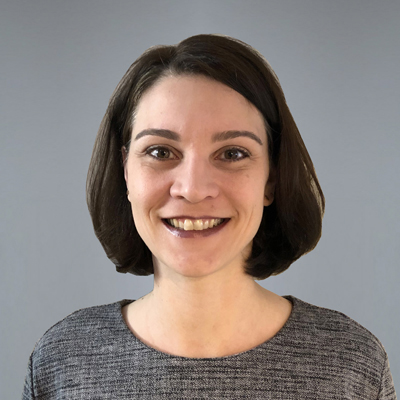 Oak Brook, IL (USA) — April 17, 2019 — SLAS, the Society of Laboratory Automation and Screening, is pleased to announce the hiring of Christine Diedrich to the role of Publishing Manager effective March 13, 2019.
Diedrich will oversee all aspects of publishing for both SLAS's peer-reviewed journals, SLAS Discovery and SLAS Technology, including planning, budgeting and operations. She will also work closely with the journals' editorial boards and the journals' publisher, SAGE Publications, to maintain editorial integrity and quality. In addition, Diedrich will provide customer service support to journal authors and reviewers, establish editorial guidelines and maintain the online submission portal and peer-review systems.
"Christine brings many years of both print and online publishing expertise to our journals," says SLAS Scientific Director Mike Tarselli. "She immediately impressed the team with instant engagement with our author and editor communities, along with her willingness to dive in and automate our existing processes. We're excited to work with Christine on new topics for special issues and look forward to her contributions that will better integrate our journal content with our educational strategy."
"I am thrilled to return to association publishing and I am looking forward to working with authors who are producing such exciting and innovative content," says Diedrich. "It is such an honor to be part of the team."
Diedrich has over 15 years of experience in publishing, beginning as an editor in the pharmaceutical industry. After a shift to association publishing, she worked at the American College of Chest Physicians (CHEST) and the Society of Critical Care Medicine (SCCM), before transitioning to trade publishing as an acquisitions editor for McGraw-Hill. Diedrich also has many years of experience in the production of medical education texts and online content for multiple outlets, including ScholarRx, Takeda Pharmaceutical Company and Abbott Laboratories.
*****
SLAS (Society for Laboratory Automation and Screening) is an international community of 19,000 professionals and students dedicated to life sciences discovery and technology. The SLAS mission is to bring together researchers in academia, industry and government to advance life sciences discovery and technology via education, knowledge exchange and global community building.
SLAS Discovery: 2017 Impact Factor 2.355. Editor-in-Chief Robert M. Campbell, Ph.D., Eli Lilly and Company, Indianapolis, IN (USA). SLAS Discovery (Advancing Life Sciences R&D) was previously published (1996-2016) as the Journal of Biomolecular Screening (JBS).
SLAS Technology: 2017 Impact Factor 2.632. Editor-in-Chief Edward Kai-Hua Chow, Ph.D., National University of Singapore (Singapore). SLAS Technology (Translating Life Sciences Innovation) was previously published (1996-2016) as the Journal of Laboratory Automation (JALA).
###
Contact Information
Jill Hronek
Director of Marketing Communications