SLAS Welcomes New Publishing Manager: Jenny Cunningham
For Immediate Release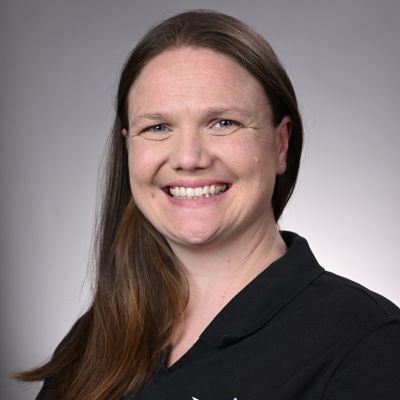 Oak Brook, IL (July 20, 2023) – The Society of Laboratory Automation and Screening (SLAS) announces the appointment of Jenny Cunningham, as its new Publishing Manager effective July 17, 2023.
Cunningham joins SLAS from Principled Technologies, a fact-based marketing firm. She originally started at the company as an executive administrative assistant before joining the digital publishing team, where she held several roles, including digital publishing support specialist, production assistant, production lead and most recently senior digital publishing production manager.
"I am eager to join SLAS in the role of Publishing Manager because I am thrilled to be part of a collaborative environment where I will gain valuable skills and insights into the journal publishing industry and work alongside a talented team who shares a passion for publishing in high-quality journals," says Cunningham. "I am excited to apply my knowledge and skills from the digital space to assist SLAS in expanding its reach, audience and impact."
Cunningham will oversee all aspects of the publishing process for both SLAS's peer-reviewed journals, SLAS Discovery and SLAS Technology, including planning, budgeting and operations. She will work closely with the two journals' editorial boards and publisher, Elsevier, to maintain editorial integrity and quality. In addition, Cunningham will provide administrative support to journal authors and reviewers, maintain the online submission portal and peer-review systems and devise innovative approaches to broaden the journals' readership.
"Jenny ushers in a unique background in digital publishing that she's acquired over the last 13 years of her career," says SLAS Scientific Director Lesley Mathews, Ph.D. Outside of work, Cunningham is currently pursuing a master's of science in communication from Pace University (New York, NY) to continue building her understanding of publishing.
*****
SLAS (Society for Laboratory Automation and Screening) is an international professional society of academic, industry and government life sciences researchers and the developers and providers of laboratory automation technology. The SLAS mission is to bring together researchers in academia, industry and government to advance life sciences discovery and technology via education, knowledge exchange and global community building.
SLAS Discovery: Advancing the Science of Drug Discovery, 2021 Impact Factor 3.341. Editor-in-Chief Robert M. Campbell, Ph.D., Redona Therapeutics, Watertown, MA (USA)
SLAS Technology: Translating Life Sciences Innovation, 2021 Impact Factor 2.813. Editor-in-Chief Edward Kai-Hua Chow, Ph.D., National University of Singapore (Singapore).
###
Contact Information
Jill Hronek
Director of Marketing Communications