Crimmin, Hoffman and Spicer Step Up to the SLAS Board of Directors

January 20, 2020
A new year means three new incredible leaders join the SLAS Board of Directors. We welcome Sue Crimmin, Ph.D., Ira Hoffman, M.S. and Tim Spicer, Ph.D. to the Board at SLAS2020. Along with six current SLAS Board members, Crimmin, Hoffman and Spicer are committed to keeping SLAS moving forward on its mission to bring together researchers in academia, industry and government to advance life sciences discovery and technology via education, knowledge exchange and global community building.
---

Crimmin is a recognized leader and sample management expert with a proven track record of complex supply chain operation transformation throughout her notable career in sample management automation. She recently retired as the vice president and worldwide head of discovery supply for GlaxoSmithKline where she headed a department of more than 60 early-stage research scientists responsible for the quality and rigor of R&D research samples. Crimmin has been an extremely active SLAS volunteer. She is currently serving as a short course coordinator and instructor for the SLAS2020 International Conference and Exhibition, was program chair for the SLAS 2018 Americas Sample Management Symposium and is a frequent presenter at SLAS events. She also served as board member for the Society of Biomolecular Sciences (before it merged with the Association of Laboratory Automation to form SLAS), the editor of the Journal for Biomolecular Sciences (now SLAS Discovery) and Journal of Laboratory Automation (now SLAS Technology).

Hoffman has more than 20 years in the life science and laboratory automation industries. He is currently the CEO of HighRes Biosolutions where he is responsible for developing strategy and key partnerships for the company and enjoys being hands-on in the day-to-day project management and sales functions. Prior to joining HighRes, Hoffman was the director of research and development at Freedom Sciences where he developed robotic hardware for people with limited mobility. Before joining Freedom Sciences, he held several key positions at Merck where he was a project leader for various screening groups and led the development of an enterprise data warehouse for capturing and reporting screening results and the implementation of real-time, automated quality control monitoring of screening processes. As an SLAS volunteer, Hoffmann serves on the SLAS Strategic Relations Council, which is charged with identifying external facing opportunities that address trends or meet the needs of the SLAS community.

Spicer has worn many hats at Scripps Research, Florida, where he currently is senior scientific director for the Department of Molecular Medicine. He manages all aspects of HTS biology, including five scientists within the lead identification group. He co-directs the screening center and also directs the development and implementation of miniaturized screen onto automation screening systems. He operates as the principal investigator for multiple HTS-directed funding proposals at Scripps with the NIH and external collaborators. Spicer is chair of the SLAS Americas Scientific Program Committee, serves on the SLAS Knowledge Content and Delivery Council and was on the Program Committee for the SLAS 2019 Advanced 3D Human Models and High-Content Analysis Symposium. He was elected to the SLAS Discovery Editorial Board in 2017 and was a member of the Graduate Education Fellowship Grant Review Panel in both 2018 and 2019. Spicer also was co-chair of the SLAS2018 International Conference and Exhibition.
Why did you become a member of SLAS, and what have you found most beneficial from your membership?
Crimmin: I transitioned into SLAS when the new Society was formed from the former SBS and ALA organizations. I had actively been involved in both former societies and I was very excited when they came together to form SLAS. Having been engaged since the inception of both former organizations, I have found membership to be a valuable component of my career growth. In volunteering for various facets of the organization, I learned a lot about working with teams, organizing events and chairing groups. The networking opportunities have been excellent and through SLAS I have built some valuable links and met a broad diversity of excellent scientists and colleagues.
Hoffman: I first joined the SLAS community via SBS and ALA when I joined Merck in 1999. Those early day meetings were great because the community was so small and you knew everyone. I became more integrated with the SLAS community when I joined HighRes Biosolutions in 2006. The meetings were still ALA, but turned into SLAS fairly quickly. I've always looked forward to the shows to see our many friends and colleagues. This is also the most beneficial part of the membership from my perspective; I've made so many lifelong connections and friendships through the community.
Spicer: I became a member of the SBS almost 20 years ago and have never looked back. Initially I joined because it's a society driven by the needs of early drug discovery and associated technologies which fits me personally because my entire career has been focused on advancing small molecules into the clinic. In doing so, I'm always on the lookout for ways that are bigger, better, faster and cheaper. The SLAS community fulfills all those needs and then some. Personally, I've benefitted most from SLAS via the incredible connections to others around the world that have likeminded needs and goals.
How have your work background, and life experiences in general, prepared you to step into this new role as a Board member?
Crimmin: Although I have spent 30 years with Glaxo, I have actually experienced four different companies and worked in three different countries due to mergers and opportunities presented by traveling and working abroad. Therefore, I have good insight into different cultures and organizational approaches which I believe will enable me to help develop the Society and its programs in different countries. I have worked in many of the disciplines which are core to our organization including screening, assay development, IT, sample management and data analytics, so I have a good grasp of the broad science of our community. I am passionate about automation and have always valued the strong partnerships with our vendor community which are a key component of our Society. One notable automation company did award me with a lifetime achievement award of which I was very proud albeit I felt I was a little young to receive it!
Hoffman: I've had the great fortune of being a part of many different facets of the laboratory automation and screening family. I initially was part of the Merck North Wales team that built some of the most impressive lab automation capabilities that I've still seen to date. I was involved in everything from developing software to screening tech evaluation and strategic planning. Joining HighRes in my early days gave me great insight into the research and discovery tools provider space. I really found my favorite in listening to what the community was looking for in tools and products. Taking that feedback and creating products to meet these needs is quite rewarding. I believe that my focus on listening and understanding the needs of a large, diverse community combined with my business experience will enable me to help shape the future of SLAS.
Spicer: I've been fortunate enough to work with some pretty incredible people that have helped shape and mold me into what I think will help SLAS and the Board. Probably my biggest mentor in this sense is Jonathan O'Connell who's been equally as active in SLAS serving in multiple similar capacities from podium presentations to conference chair and numerous organizational committees. He and I go way back to my days at Bristol-Myers Squibb, which also gives me a unique industrial perspective. My interaction with the SLAS professional team and deep understanding of the organization also play into this, but I definitely feel fortunate to follow the awesome leadership that has contributed to SLAS over the years including Michelle Arkin and Rich Ellson to name a couple.
As a newly elected SLAS Board member, how do you see yourself contributing to the SLAS purpose to advance life sciences discovery and technology through education about scientific research, and to serve as a public forum for the exchange of information?
Crimmin: This is a time of unprecedented change in the drug discovery field. With the development of AI and machine learning as powerful enablers and the emergence of tools such as CRISP, the approaches to successful drug discovery will change. I would like to help and support SLAS to play a key role in helping our community and members navigate and embrace that change. I have always been a strong advocate of personal development and as such I am a qualified job plus coach, experienced mentor and leader of personal development programs. I would like to support our new members of the Society and help provide tools and programs to support career growth.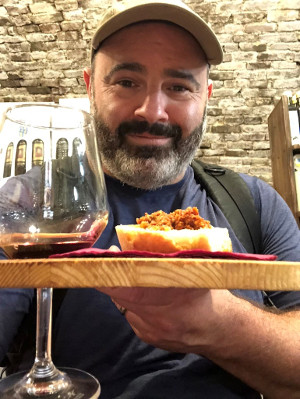 Hoffman: I'm really looking forward to seeing what we can do as a community if we can align our interests. I tend to look more at technology opportunities. I think that there is a tremendous amount of potential to bring more standards into this space given the right environment. I believe that one of the reasons that we have laboratory automation today is that a lot of people thought this was a good idea and got together to adopt the SBS lab standard, even though initially developed privately. I also think that my experience in developing and growing organizations will benefit SLAS as we step into the next decade.
Spicer: My academic background and standing as co-director of the screening center at Scripps, along with Louis Scampavia who will be SLAS2021 conference co-chair, gives me worldwide access to some of the greatest minds in world with whom I interact daily. As such, there are no limitations to openly communicate which frankly keeps me on the cutting edge of innovation and developments. My intention is to drive this even further to carry these ideas, concepts and connections back into SLAS to continually build novelty and appropriate subject matter, at the right time, into SLAS. Additionally, I also serve on the Editorial Board for SLAS Discovery and enjoy reading, reviewing, writing and publishing in that journal. I intend to work closely with Bob Campbell to continue to help build and contribute content to both SLAS journals.
What is most exciting to you about taking on this new responsibility?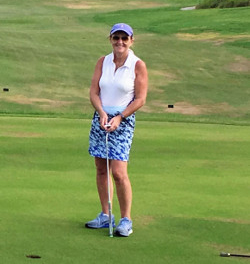 Crimmin: This is a great time for me personally to join the Board as I have just retired from GSK after 30 years. I am very excited to be able to volunteer my time and experience to help deliver SLAS's current three-year strategic plan and to be part of the development of the next three-year strategy. The opportunity to attract new members to the organization and help develop their science and personal growth is a privilege.
Hoffman: I'm really excited to be able to give back to the community. I've been a member and participant for a long time. I'd like to make an impact on moving us forward in big steps.
Spicer: While I'm going to be new to this Board, I know that the current members are dynamic thought leaders with great insight and decisiveness toward achieving and advancing the goals for SLAS to help fulfill its mission. I'm very excited to be a part of their team.
Where do you see SLAS making the greatest impact in the next two years? The next five years?
Crimmin: I believe the SLAS educational program is developing into an industry best in class. Its ability to partner effectively with other organizations and societies will bring new topics and scientific opportunities to our membership and those of partner groups. In developing a range of forums and types of content delivery, SLAS will be able to attract a wider and diverse membership which will feed back into a more valuable experience for all.
Hoffman: I think that SLAS does an amazing job with many of its core services and offerings. I do think that there is space for growth in how we can contribute to community standardization. I see a lot of side movement occurring and a high amount of decoupling from what I think is the biggest community of interest for this space. I'd like to see more of an initiative in how some SIGs or councils can drive further standardization in some key areas around automation and data.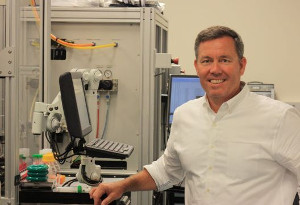 Spicer: Science has exploded with new technologies and capabilities that are changing the world in the very near future. Not only is it possible to sequence a person's entire genome in a matter of a few days, it's now possible to genetically engineer their autologous cells and reinsert them for therapeutic benefit (think CAR-T). We, the members of SLAS and associated communities, drive this innovation and develop methods and technologies to exploit new tools every day. With that we are constantly evolving new educational tracks to stay on the cutting edge, all while being respectful of the solid foundational approaches that have gotten us to where we are today. I see omics and AI as areas that we will affect immediately and then grow over the next few years. Beyond that precision medicine and drug repurposing is rapidly becoming more clinically applicable and is now closer to early drug discovery than ever imagined (think organoids, neurospheres and drug ReFRAME libraries). As an organization, we are poised to address this worldwide and expand over the next five years and more.
What would you tell someone who is considering becoming a member of SLAS?
Crimmin: Membership in SLAS will strongly enhance your scientific and personal growth. Members can really take advantage of the strong scientific content in multiple media forums whether by conference, journals or online learning. The range and breadth of the scientific knowledge of existing members will provide great mentorship opportunities for new members. In addition, many of these existing members have expertise in management and communication that can be tapped.
Hoffman: I'd tell them to go to a conference and judge for themselves. I think that the SLAS conferences are some of the best that I've been to. The talks are amazing. The diversity in topic type and subject matter expert is astounding. The exhibition always has new and interesting technology. The people are great and there are so many opportunities to interact with those in similar domains and with similar interests, but also enough diversity.
Spicer: I'd tell them what an amazing opportunity it is to become a member of such a fun, impactful and incredibly open organization with a 16,000-member network of amazing talent that will absolutely make a positive impact on your career and research direction. It's not expensive, and the conferences rock!
When not involved in work/SLAS activities, how do you like to spend your time?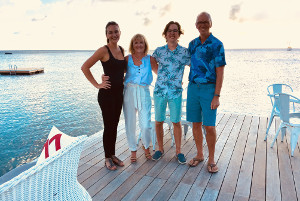 Crimmin: I love to spend time with friends and family. As they are scattered in many different parts of the world, we can combine this with another passion: travel. My husband and I have a long list of places we would love to visit so we are working our way through that. I love most sports and try to get to the gym on a regular basis. I recently took up a sport called pickleball, a type of short tennis and I have become hooked. Animals feature strongly in our lives and we have a dog and two cats on loan from our daughter who is just finishing her veterinary degree at Royal Veterinary College, London. Now that I have retired from GSK, I will be doing more with animal and environmental welfare.
Hoffman: I love to spend time with my family traveling. We have two little girls, and it's great to be able to show them the world and expose them to different cultures. We like outdoor adventures and are frequently hiking at home and on our trips. When not working or traveling, I am trying to teach myself to play the piano; this is also a great way to practice humility and patience.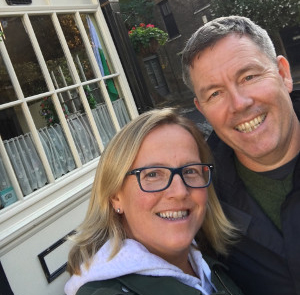 Spicer: Well that's easy. Outside of work, I enjoy spending time with my wife Cathy and family of three girls. We all enjoy traveling, boating, CrossFit and cooking. I also love firing up my smoker on Sundays and relaxing by the pool.
Is there anything else you would like the SLAS ELN readership to know about you?
Crimmin: I am very keen to meet new members and attendees at the conferences. Please stop me to say hello and let me know your ideas to make SLAS even better.
Spicer: Don't be shy about stepping up for SLAS. There's room for everyone, and you always get back what you put into it and then some.
---
Sidelines
Crimmin in SLAS Technology – The Complexity of Compliance in Sample Management: A Review of Key Issues Impacting Small-Molecule and Biological Sample Management in Early Drug Discovery
Hoffman: Toward the Unification of Laboratory Software Platforms
Spicer in SLAS Discovery – Identification of Antimalarial Inhibitors Using Late-Stage Gametocytes in a Phenotypic Live/Dead Assay
The 11 Best Family Hikes in America