December 2, 2022
A lab in Sweden, one in Boston and another in Cambridge. Beyond being part of the same company, what do these singular entities have in common? Individuals within each lab who potentially add up to an SLAS group membership. Participants share how this important category enhances their life sciences careers, connections and experience.
---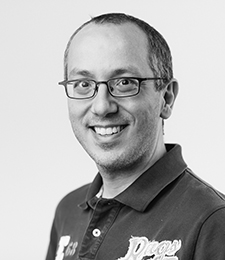 "When I saw SLAS group membership advertised, it made sense to me that the membership is not constrained to a physical lab but extends to labs and departments within the whole company, no matter where they're located," says Silvio Di Castro, M.Sc., principal scientist at AstraZeneca (Gothenburg, Sweden). "If I can find people to join with me – whether they sit in Boston (MA, USA), Cambridge (UK) or here in Gothenburg – it doesn't matter, you have the same membership. It's easier to dip into the larger pool of your organization to find the right people who want to engage with the SLAS global community."
SLAS group membership offers academic, industry and government institutions a discounted price for online education, networking, connections, webinars, mentoring and more. The groups are defined by five or more people within the same organization.
"SLAS group membership, at a scientist's level, allows people to feel more like a community," says Mary Jo Wildey, Ph.D., senior director of high-throughput screening at Merck & Co., Inc. (Kenilworth, NJ, USA), whose group membership spans several Merck sites across the United States. "The teams within member organizations are like mini SLASes – some colleagues are focused on automation and screening, some are biologists and some are in sample management or AI. Being in a group membership allows our organizations to expand who can participate in various SLAS events and fine-tune that experience to suit our team member's areas of emphasis."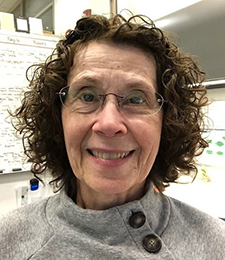 Discounted conference registration is another perk of group membership and frequently pays for the membership cost. Wildey shares about a Merck team member in attendance at the SLAS International Conference and Exhibition a few years ago who found a device called the SpinVessel. The product, the SLAS New Product Award winner that year, brought to mind a problem area in screening for another colleague.
"That simple little device had a widespread impact in our department for multiple screening technologies," Wildey explains. "Our team members who participate in the conference look out for the people who are not in attendance," she continues, describing SLAS conferences, exhibitions and symposia as enriching experiences to gather information that creates opportunities for members to share. "SLAS entices those who are not automation people to participate, and group membership allows us to step out and engage with the Society's resources."
Di Castro, who has had similar experiences on the exhibition floor, is quick to note that SLAS membership is more than a discounted ticket to attend meetings. Throughout the year, he frequently visits SLAS members-only sites such as the SLAS APPLIED Online Learning Center and SLAS CONNECTED Online Networking.
"CONNECTED is where like-minded people exchange ideas online," Di Castro comments. "It can be as simple as exchanging some Q&A, but it also can lead to more developed discussions and partnerships. We are working with other companies to address common issues. We're all starting from basic knowledge on various subjects."
As for SLAS APPLIED, Di Castro says: "Even when you are fortunate enough to attend a conference or symposium in person, you can only be in one room at a time! I use APPLIED to catch up with sessions I didn't get to attend."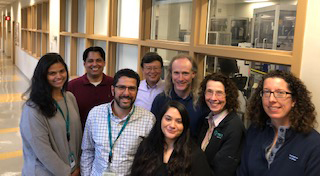 He also particularly enjoys participating in the SLAS Sample Management Special Interest Group (SIG). "Biologics or molecules of a biological nature are of interest to big pharma right now," Di Castro says, describing the journey as a bumpy road traveled by many. "In essence, none of us have all the answers, we're all starting from 'zero' in some areas. However, by sharing a bit of information in our pre-competitive environment, we can at least start from 'one'. SLAS offers powerful support by gathering people to work together through the SIG to develop guidelines or information-rich papers to help others along the path. It's the kind of content to which everyone can contribute."
Wildey comments that it's important to make such contributions and connections no matter where the discussion takes place. "Sharing information at a technical level is huge. The technology and challenges we face are all the same. Group membership allows connectivity not just among colleagues on the same career path, but also those in other fields," she says.
"It's different than the individual membership, especially for the more junior people," Wildey continues. "This opens them up beyond their own silo to consider other areas. I believe that SLAS needs young blood and fresh ideas."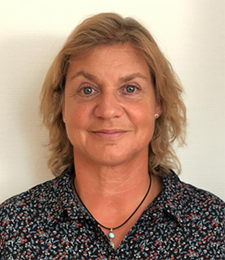 Di Castro agrees that group membership is a great way to involve and grow junior scientists, giving them affordable opportunities. "These early-career professionals are keen to become the scientists of tomorrow and this is a wonderful opportunity," he says. "Career progression may take many years, but giving young professionals a head start helps them get there faster."
Danielle Steiner, compound manager at Monte Rosa Therapeutics (Basel, Switzerland), experienced a bit of this herself, re-starting her professional life after a 15-year absence raising her family. "I was initially a simple lab technician when I started at Actelion (now Idorsia), managed by two remarkable scientists. My team and group leaders offered to let me attend my first SLAS Europe Conference and Exhibition in Berlin in 2016. I have to say, this changed my life and my career," she comments, adding that she's grateful that SLAS group membership made this opportunity, and others, possible.
"I met so many people there and heard so many nice presentations. I remember being shy and stressed when I first arrived, but a few hours later, I felt I belonged to this world," Steiner continues, adding that she was excited to show her team what she learned.
Steiner went on to attend the events in 2018 (Berlin, Germany) and 2019 (Barcelona, Spain). "Each time when I came back, I presented a huge report of all I saw. I could comment about so many things that I learned from SLAS conferences!" she says.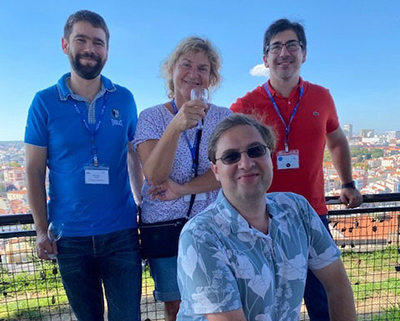 She offers her company's search for a liquid handler as an example. "Because I saw the device in action at SLAS Europe 2019, I could show my manager pictures and describe it," Steiner says. "Being able to see product demonstrations of devices such as sonicators, tube cappers and more, is helpful for decision making about new lab equipment."
Steiner admits that she didn't always grasp the content of every conference presentation she attended in those early years. However, "I worked hard once back home, looking through my notes and the presentations sent to me, and cross-referencing that with information on the internet. This brought me so much knowledge and confidence!" she states.
Steiner continued her life science career path in an informatics company related to sample management after she left Idorsia, before joining Monte Rosa as a compound management scientist. She concludes: "I climbed up many career ladders in the last few years and often tell people how SLAS changed my professional situation."
---
Sidelines
Register today for SLAS2023 in San Diego, CA, USA!
See the Benefits of SLAS Group Membership for Your Division, Group, Lab or Team