June 19, 2023
Each year leading life sciences start-up companies apply to exhibit in the SLAS Innovation AveNEW section of the SLAS International and Europe Conference and Exhibition. Three past participants share how their experience helped their technology through the process of commercial development.
---
Ten years ago, a start-up company called SAMDI Tech made an appearance at SLAS2013. The company's technology offered a solution to the challenges and pitfalls of label-dependent biochemical assays, but it hadn't found its market yet. How could a company with two representatives and a fledgling product afford booth space in an international exhibition? Through SLAS Innovation AveNEW.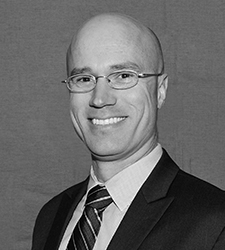 "Exhibiting on Innovation AveNEW is a great experience," says Michael Scholle, operations director and site head of discovery for SAMDI Tech, (Chicago, IL, USA), which recently became a Charles River company. "Winning exhibit status covered expenses such as the exhibition fee, travel and lodging. We also received assistance from the SLAS team who helped us use our graphics and information to create marketing materials. It was fantastic because we were still bootstrapping and didn't have a resource for this. The whole event was a valuable learning experience."
SLAS Innovation AveNEW, part of the SLAS Ignite program, has been boosting the visibility of startups since its launch in 2007 at the LabAutomation conference and exhibition when a specially designated area of the exhibit floor was set aside for emerging and start-up companies. After the formation of SLAS in 2010, the exhibition-within-the-exhibition grew from a handful of vetted emerging biotech companies to the flourishing, eagerly anticipated showstopper it is today.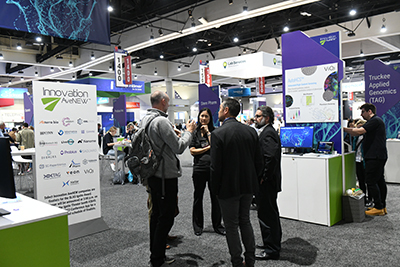 An expert judging panel, which typically includes past AveNEW participants and industry experts, selects each AveNEW exhibitor. The panel carefully examines each applicant's technology and interviews principles from each company to zero in on potential exhibitors that have strong management teams, significant contributions to life sciences and technology and a business plan that captures these elements while revealing the vision and potential of the emerging idea.
In 2017, to further engage startups, SLAS added SLAS Ignite, a multi-faceted program that includes academic collaboration presentations that showcase the latest research partnerships between academia and industry, and panel discussions, webinars and symposia that focus on entrepreneurship, career development and diversity. As part of the program, the Society also launched the SLAS Ignite Award, a $5,000 cash prize given to one outstanding company among the Innovation AveNEW exhibitors.
Artificial, Inc. (Palo Alto, CA, USA), won the Ignite Award at SLAS2021. "Exhibiting on Innovation AveNEW and receiving the award created enough inbound interest to basically provide the initial first wave of commercial traction for our company," comments David Fuller, CEO and cofounder. "Building those strong relationships fundamentally shaped the kind of product and technology we were able to build, while giving us a stronger presence in the market."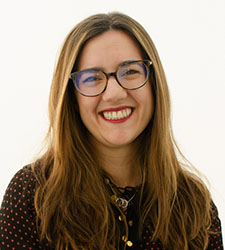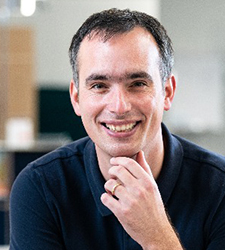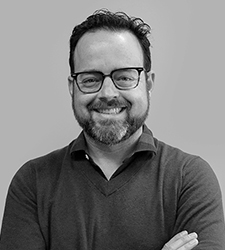 Fuller speaks of how highly qualified the SLAS audience is for his company's Artificial Product Suite platform, which orchestrates and digitizes software, hardware, automation, data and people on a single easy-to-use platform. "You must find the segments of your audience who are early adopters, who understand what it is like to work with a capable young startup and be willing to enter a partnership. SLAS helped us establish this segment," he says.
Georges Muller, Ph.D., agrees. "It would take a huge amount of time and resources beyond your means to build a network any other way, this quickly. With Innovation AveNEW, the spotlight is on your company. SLAS broadens your network and helps you get feedback," says Muller, who is CEO and cofounder of SEED Biosciences (Épalinges, Switzerland), an SLAS2019 Innovation AveNEW participant. "People are eager to see new products, the traffic is good and you have an opportunity to get first validation from industry peers."
Peer validation was important to the success of SUN bioscience (Lausanne, Switzerland). "SLAS Innovation AveNEW played a pivotal role in our company's growth, providing us with significant visibility and credibility among other life sciences partners," says Maria Clapés Cabrer, M.Sc., product manager for the company. "It also broadened our network and allowed us to better integrate into the life sciences ecosystem."
Sowing Seeds for Success
"Market entry is difficult," Muller comments. "When you get out of the university, you think that your technology is the best on the planet. That can be true, but technology is not a product, and it doesn't sell itself."
SEED Biosciences formed in the fall of 2018. After learning about SLAS Innovation AveNEW from colleague Elodie Sollier, Ph.D., they set their sights on applying for exhibition space at SLAS2019. The company at that time consisted of Muller, David Bonzon, Ph.D., SEED Biosciences' CTO and co-founder, and a prototype of their laboratory instrument, the DispenCell Single-Cell Dispenser, an automated pipetting robot for single-cell seeding.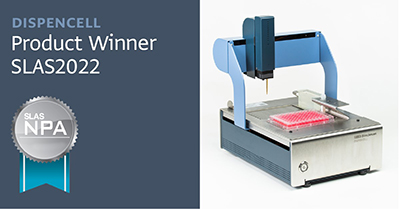 "You need to give the customer something to interact with that will give you feedback for development. It can be anything – there is no single recipe," Muller comments, adding that putting a product into the customer's hands can be a creative process. "In the beginning, we were not able to sell robots because we didn't have certification. So instead, we sold kits or rented the machines."
The company also took advantage of all the opportunities SLAS provides. "After we emerged on Innovation AveNEW, our team took feedback from that event back to the lab, improved the prototype and turned it into a pilot," he explains. "Then at SLAS2020 in San Diego, we sold our products through pilot studies. We also applied and were finalists for the Innovation Award that year, which gave us additional visibility." By the time the company received its first SLAS New Product Award at SLAS2022 in Boston, they had a product with a CE mark, enabling them to sell and ship it worldwide.
"Some startups use fundraising as an indicator of success – how much money they raise. We measure our company's success by the number of boxes and palettes we ship," says Muller. SEED Biosciences' continuing growth caught the eye of business partner Molecular Devices (San Jose, CA, USA), which then became the commercial supplier of DispenCell in the U.S. and Asia. Molecular Devices is also a long-time SLAS exhibitor.
SEED Biosciences' future plans include developing an identity card for cells using label-free and real-time impedance spectroscopy. "In a nutshell, when it comes to single-cell biology, the customers are interested in isolating single cells, but they need to make certain they select the best population that yields the best cell line, whether it is for gene therapies, cell therapies or standard biotech," Muller comments. "We have good evidence that we can help scientists select the best cells – the gold nuggets – with the improvement of our technology. And we're hoping to earn another SLAS New Product Award in 2024!"
Building a Digital Lab Blueprint
Artificial, Inc., has enjoyed a similar path to successful growth. Off to an aggressive start in October 2019, the team had a technology build-out with one strategic customer, according to Fuller. After discovering SLAS, the company applied for and exhibited on Innovation AveNEW at SLAS2021.
"SLAS offers an extremely targeted group of life sciences leaders who have been instrumental in helping us build our business. This has been a major catalyst to accelerate the adoption of our technology," Fuller explains. "SLAS2021 helped kick off the press for the brand reception that we got there. We met our primary contact and our first set of customers at SLAS. It has truly been a direct connection to the best kind of customers and partners."
As the world has seen significant changes in the workplace and lab, the natural macro-trend toward digitized, data-driven labs has created a massive burst in potential customers for Artificial's orchestration platform to digitize lab operations. "Life sciences professionals are hungry for lab efficiency, repeatable assays and good data. Everyone is eagerly pursuing the adoption of better practices and tools," says Fuller. "If you don't have a structured data set, or an end-to-end workflow to capture it, you don't have the data you need either for your scientists or for the further adoption of AI."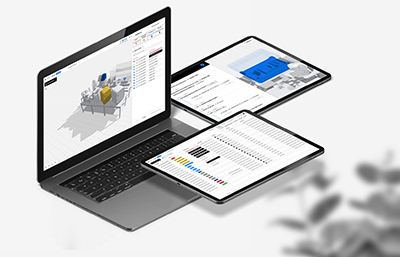 Leveraging Orchestration Python to help scientists build digital twins – a virtual, interactive replica of their physical lab – the Artificial platform helps users plan lab facilities in real time. The company's team of experts in life sciences, robotics, automation and data have built digital tools and platforms for Space X ground control, the CERN Large Hadron Collider, LEGO Mindstorms and more. "Our fundamental goal is to provide software tools that enable end-to-end workflows for scientific assays. The byproduct is a repeatable workflow that includes people, machines and data records," says Fuller.
"We believe that the scientific process is as much an art as it is science so any lab workflow must keep the human in the loop," Fuller continues, adding that one of the company's lead investors is Microsoft, which has an active interest in ChatGPT and its applications for translating natural language protocols to automated execution.
"That would be another abstraction where you could express a workflow intent, generate an intermediate representation in our tools, check that it's right, run it in simulation and then automate it," Fuller explains. "For me it's enabling scientists to capture their scientific intent more naturally and get it to automation faster."
Bootstrapping Technology with SLAS
Early grants and eager adopters helped launch SAMDI Tech in 2011. Named for the Self-Assembled Monolayer Desorption Ionization technology that originated in the University of Chicago and Northwestern University, the company offers proprietary mass spectrometry (MS) technology for high-throughput analysis of biochemical activities and affinity selection MS (SAMDI ASMS) for identifying binding interactions.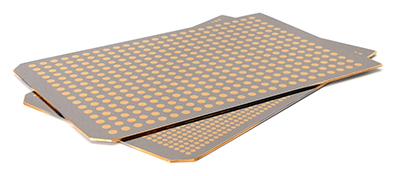 "Early on we brought in a consultant who understood business development," Scholle explains. "He recommended getting our technology in front of more people. One of those opportunities was SLAS Innovation AveNEW, which we applied to and were accepted for at SLAS2013."
For Scholle, SAMDI Tech's early success is directly tied to the marketing efforts surrounding SLAS AveNEW. "At that time, the AveNEW generated so much traffic for us even though there were only seven startups selected to exhibit. It was great to get in front of people and have them ask us the right questions," he explains. "It helped us understand and refine our marketing strategy and pitch. We realized that once we had our technology in front of people, we only had about 10 to 15 minutes to present our message."
SAMDI Tech grew organically without venture capital funding to eventually include comprehensive drug discovery solutions that include optical and radioactivity capabilities, cell-based assays and an in-house collection of over a half million drug-like small molecules. Scholle credits the SLAS experience for SAMDI Tech's expansion in expertise, marketing and collaborations "to the point where Charles River Laboratories acquired us in January of this year, which is a true success story for SLAS Innovation AveNEW," he says.
Navigating Challenges with Tenacity
SUN bioscience, an innovator in the realm of organoid and 3D cell culture, is thriving thanks in part "to the visibility, credibility and networking opportunities provided by SLAS and Innovation AveNEW," says Clapés Cabrer.
"We initially learned about Innovation AveNEW from SEED Biosciences," she comments, adding that SUN bioscience secured a position on the AveNEW in 2022 and returned as an SLAS2023 exhibitor.
The company provides a solution for standardization of organoid cultures for screening via its proprietary high-throughput microwell plate Gri3D. "This hardware platform enhances scalability and imaging of organoid cultures, while facilitating automation, thus serving researchers across academia, biotech and the pharmaceutical sector," says Clapés Cabrer.

SUN bioscience's flagship technology, Gri3D, is a high-throughput microwell platform designed to meet the challenges of organoid culture: reproducibility, homogeneity and analysis. The wells are customized with a micro-patterned hydrogel, producing an array of ultra-low attachment microcavities. The resulting organoids are confined in the microcavities, making imaging and data collection more efficient.
"Since our exhibit at Innovation AveNEW, we have continued to improve our offering and recently launched a black-walled imaging plate for on-plate assays and quantitative measurements, in line with industry standards," Clapés Cabrer reports.
"We faced several challenges during our journey," she continues. "In the early stages, we had to switch manufacturing partners to a more life sciences-specialized business due to an initial lack of tools to assess their knowledge effectively, causing a delay in our first product launch. However, we adapted by postponing the launch and extending access to the prototype product to our clients."
The timing of the COVID pandemic also posed significant challenges as the company ramped up sales with industrial partners in early 2020. "We switched gears and adapted to online operations, strengthening our email marketing and webinar-delivery strategies in a time where face-to-face networking was minimal," Clapés Cabrer says, describing access to highly knowledgeable manufacturers and the robustness of the supply chain as one of the key lessons learned by the company.
"We are excited about the growth in the organoid field and the increasing adoption of our technology in the industry," she comments. "What adds to this enthusiasm is witnessing our clients achieving significant research breakthroughs using organoids with our plates. The impact our technology has on advancing scientific research gives us a great sense of fulfillment and eagerness for the future."
SUN bioscience plans to extend the Gri3D product family catalogue and perhaps introduce a larger throughput or bio-functional Gri3D plates to the market. "This would accommodate larger scale screening and democratize the use of organoids in screening applications," says Clapés Cabrer.
Giving Back to Other Startups and the Life Sciences Community
"We've done our best to be good stewards along the way," comments Scholle, who reviewed Innovation AveNEW applications for five years as a judge and enjoyed the opportunity to mentor other startups. "My advice is given from the perspective of someone who's been through the process, not only with Innovation AveNEW, but also as a young startup," he comments. "It's not until you jump in with both feet that you get an opportunity to realize what you could be doing better."
Muller, who also took a turn on the Innovation AveNEW judging panel and most recently served as the co-chair of SLAS Europe 2023, was surprised by how many startups focus too closely on technology and less so on gathering feedback. "These newcomers need to consider the customers, what they need and how they can be sold something tangible," he says.
"As a technologist, you have lots of ideas about the end product, but at the end of the day, only the customer can tell you what that product will look like," Muller comments. "When they're engaged with their budget and their management, their feedback becomes much more valuable."
Clapés Cabrer adds to this thought. "We learned the importance of designing a product that not only understands the problem but also fits the needs of the market and the end-user," she says. "Our product was designed by scientists for scientists and one of its unique features, the pipetting port, was added for 'comfort' to avoid losing microtissues during pipetting and this has actually turned out to be one of our product's unique selling points!"
Fuller concludes: "You want to develop customer value faster, without side steps. I would have reminded myself of that constantly if I had it to do over. The startup must continually ask the customer: What are your needs? How can we best meet them? How can we work together?"
---
Sidelines
New Startup? Apply to Exhibit on SLAS Innovation AveNEW at SLAS2024 by Sept. 18, 2023
Explore SLAS Europe 2023 Innovation AveNEW Exhibitors
Listen in: Georges Muller Shares Thoughts on the SLAS New Matter Podcast – "The Ins and Outs of Single Cell Gene Editing"
Check out the Latest Installment of the SLAS New Matter Podcasts on "The Lab of the Future"