January 23, 2023
Full strength, thought provoking, discourse stimulating and even mind blowing – these are just a few words SLAS2023 Co-chairs Robyn Rourick and Kristen Nailor use to describe SLAS's upcoming international conference and exhibition. Learn more as this dynamic duo offer highlights of what's coming February 25 - March 1 in San Diego, CA, USA, and share stories of their career paths.
---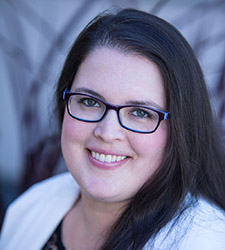 "SLAS is a huge community for learning, sharing and networking – plus there's an extraordinary social component to us being together in person," says Nailor. "Participants benefit from the effort that they put into events such as SLAS2023. We encourage everyone attending to step outside their comfort zone and open up a conversation with someone with whom they might not normally connect. If people are looking for ways to grow their professional development, SLAS is a great organization to find connections."
"We're setting the stage for innovation right out of the gate with the opening keynote session," Rourick adds. She refers to "Does AI Accelerate the Discovery of Therapeutics and Biomarkers?" which will be presented by Joshua Smith, Ph.D., a research staff member, IBM master inventor and silicon development team lead for the Nanobiotechnology Program at IBM Research. Smith will focus on how core technologies, such as AI, hybrid cloud and high-performance computing, together with more foundational technologies, continue to evolve to break long-standing bottlenecks in discovery workflows to provide value to the end user. Nailor highlights the session's appeal.
"Obviously AI is a huge topic everywhere these days," she comments. "It's important for all walks of life sciences to grasp its potential and implications because of the enormous amount of data management surrounding it. As more and more data get produced, how can we make the best use of that data in the AI/ML space?"
Automation technology and new modalities sessions in the program also capture Nailor's imagination, and she is certain it will be the same for other conference participants. "Those two topics have the greatest impact for my group at Genentech (South San Francisco, CA, USA)," explains Nailor, B.Sc., a senior scientific manager in biological sample management and automation for the company's BioMolecular Resources Department. "It's exciting to learn more about up-and-coming technologies that impact our ability to work with all different types of modalities in a more efficient manner."
As the leader of a cutting-edge biological sample management team, Nailor frequently fields questions about how to best manage new modality sample inventories and she's eager to learn more. "It's interesting to be made aware of what people work on throughout the industry," she says, adding that the New Modalities Educational Track at SLAS2023 will provide the latest information on protein degraders and stablizers, nucleic acid-targeting molecules, nucleic acid therapeutics and other emerging modalities. "The topic presenters will give all of us a heads up about what might be coming in the future."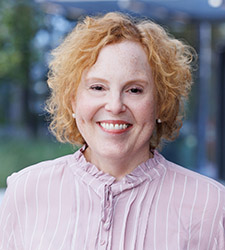 For Rourick, M.Sc., director, BioAnalytical Sciences at Genentech, topics found in the Cellular Technologies Educational Track are another standout area – specifically, models used for illuminating functional genomics and for pharmacology, ADME or toxicity outcomes.
"Cellular technologies are an important focus of drug discovery pipelines across the industry," comments Rourick. "I'm excited about bringing greater visibility to the use of patient-derived, microphysiologic and iPSC models, complex co-cultures, organoids and organ-on-chips through the technical talks and scientific expertise in the program."
Both co-chairs agree that Innovation AveNEW and its cutting-edge participating companies are another key component to SLAS2023 that always inspires new possibilities. Rourick says: "It can be mind blowing sometimes as you become aware of potentially very impactful technology which is evolving in someone's company."
"Learning about new innovations sparks your thinking – even if it's not a direct application to your science. You can bring back what you learn to another colleague," Nailor says, adding that the vendor community's support of SLAS is tremendous. "We're all eagerly anticipating a return to the full-strength exhibition and interacting with technology in person."
Rourick adds, "To serve as a co-chair and create spaces within SLAS2023 for interaction in other areas of life sciences is rewarding. I have enjoyed reaching out to colleagues I've known for years to build content and bring in different themes. And I really enjoy working with Kristen!"
Nailor agrees, adding her appreciation for Rourick's seniority in the field and within SLAS. "Being a co-chair with Robyn has been a growth opportunity for me to expand beyond the relatively small sample management community that is heavily dependent on automation. I may not have been previously exposed to some of the topics found at SLAS2023, but this has been a wonderful opportunity for me to learn more about many new areas and interact with new people from those scientific disciplines."
Finding a Career Path and Plugging into SLAS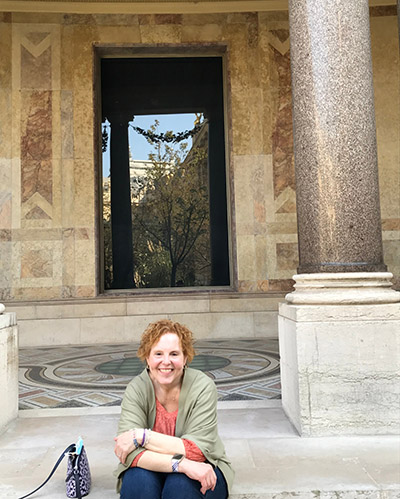 Before sharing a common goal in leading the programming for SLAS2023, the event co-chairs followed a similar path through chemistry into life sciences. Both were drawn into science at an early age and followed a few unorthodox leads along the way.
Rourick, who once considered going to medical school, took an internship with Clairol (Stamford, CT, USA) before she earned an undergraduate degree in chemistry at Fairfield University (Fairfield, CT, USA). "I started out studying different components in hair dyes," she comments. "I just loved analytical chemistry – the problem solving, looking at trace mixtures. I anticipated pursuing an advanced degree, but I took a full-time job with Clairol instead."
Eventually, Rourick added a graduate degree in Forensic Chemistry from University of New Haven (West Haven, CT, USA) under the direction of Henry C. Lee, Ph.D., and worked in a Forensic Crime Lab for the State of New York, where she led an initiative on the application of mass spectrometry to drug analysis, something she had gained exposure to at Clairol. A few years later, a mentor and friend, who had been head of the R&D department at Clairol, moved to Bristol-Myers Squibb (BMS; Wallingford, CT, USA) and asked Rourick to join an Analytical R&D to focus on mass spectrometry and trace mixture analysis. During this time with BMS, Rourick gained exposure and became very interested in pharmaceutical development and the role of analytical chemistry.
After 10 years at BMS, Rourick moved to small biotech in San Diego for eleven years and then joined Genentech in 2010, initially taking on an operational role in Safety Assessment with the company. "After four years, I returned to my analytical roots through an extension of my operational learnings to bioanalytical," she comments.
"What was most relevant for me was maintaining the relationships I built and the mentorships that carried me through. To this day, if I'm in a position to make a career move or choice, I still rely on the same folks for guidance and input," observes Rourick, who also cultivated a love for traveling, camping and the great outdoors alongside her professional pursuits. It's a pastime that helps her recharge away from work.
"Last year one of my key focuses was to do more camping because I feel so rejuvenated and revived when I simplify life," she continues, adding that wonderful locales such as the Russian River, Sonoma Coast and Lake County are nearby escapes in the California Bay Area.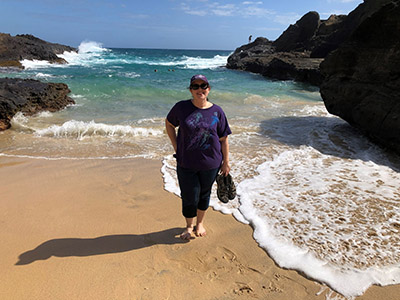 Nailor comments that her story shares a lot of common themes with Rourick's – "except for camping!" she laughs. "I'm more of a 'glamper,' but I do enjoy a good road trip and have tried to take in as many national parks as possible." Nailor also finds an outlet in knitting and crocheting.
"It's meditative to work on a knitting project. Stitch by stitch, it can free your mind from the troubles of the day," she says. "I've got an unusually large number of shawls and blankets at this point, so, if you're cold, just hit me up! I could probably bring a shawl for every person on the SLAS professional team."
Nailor's path into life sciences began with similar joyful enthusiasm. "I had a very engaging middle school science teacher who made the subject so much fun. Even now I can remember doing things such as reading and trying to pronounce chemical names on the shampoo bottle at home and being fascinated by what chemicals gave fireworks their colors. I took all the advanced placement biology and chemistry courses offered in high school, but my real love was experimental chemistry."
Like Rourick, Nailor entertained the idea of medical school, "starting out being pre-med. Because of that, I wanted to have a good foundation of science courses during my undergraduate years," she says. In the process of earning a bachelor's degree in biochemistry at Indiana University (Bloomington, IN, USA), she was accepted into the Indiana University Science, Technology and Research Scholars (STARS) program that allowed her to work on laboratory research projects alongside graduate students in the laboratories of chemistry professors David R. Williams, Ph.D., and Jeffrey N. Johnston, Ph.D., where she fell in love with synthetic organic chemistry.
"Like Robyn, I thought about working toward a Ph.D., but ultimately decided to enter the workforce, when I learned that chemistry could also change patients' lives," says Nailor, who found herself drawn to pharmaceutical medicinal chemistry and took a job with GSK.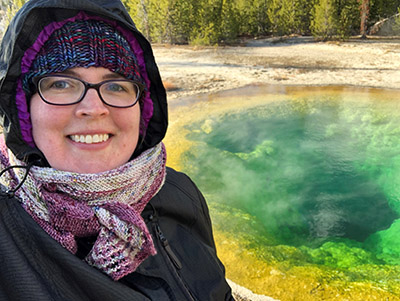 "I was there for seven years and then decided to take a hiatus," she says, describing how this offset "gap year" led to teaching preschoolers reading and English overseas in Yerevan, Armenia. In this midst of this journey of discovery, her former supervisor from GSK moved to Vanderbilt University (Nashville, TN, USA) to join the Vanderbilt Center for Neuroscience Drug Discovery (later renamed the Warren Center for Neuroscience Drug Discovery). He recruited Nailor to join them to lead their small molecule compound management efforts, and her role eventually evolved to also support compound collections of other investigators as a part of the Vanderbilt High-Throughput Screening Core Facility within the Vanderbilt Institute of Chemical Biology.
"Compound management was a bit more of a logistical and process development role, alongside the chemistry that I knew," Nailor comments. "It also served as my first introduction to automation that included acoustic dispensers, liquid handlers, automated stores and all manner of other types of equipment."
Connections made through academic/industry drug discovery collaborations eventually allowed her the opportunity to lead a small molecule compound management team at Janssen Pharmaceutical Companies of Johnson & Johnson (San Diego, CA, USA). The winding road of her career eventually led to Genentech and a role leading their biological sample management team five years ago – through someone she connected with at an SLAS-adjacent event. "It's interesting to see the SLAS thread of automation, collaboration and connections through my career journey," Nailor comments.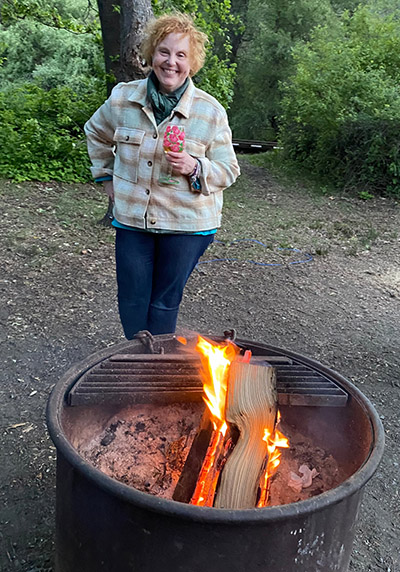 "That's my encouragement to people – particularly students and early career professionals – engage with not only the program, but with other participants and even with the SLAS team," she continues.
Rourick agrees. "SLAS provides exposure to so much – what the trends are in the industry, a place to learn from peers and counterparts, understanding the challenges of new technology in life sciences – it covers so many areas of the field," she says, adding that she also strongly supports the engagement of students and early career professionals.
"SLAS has been keen for a number of years to form a kind of succession plan for the next generation of life sciences professionals as those of us who are senior scientists begin to evolve out of the profession," Rourick says. "Making that connection to student groups and early career professionals is important to our continuity."
Nailor agrees. "Aspects of the SLAS2023 programming help connect newcomers with those a bit farther along the road in life sciences," she says, adding that she enjoyed an opportunity earlier this year to participate in an early-career panel held at the SLAS 2022 Americas Sample Management Symposium, describing the experience as fun and rewarding. "And I hope fruitful for the early career professionals with whom I interacted as well. I encourage students to immerse themselves in the opportunities available at SLAS2023. They will be surprised at what they find and the people they will meet."
---
Sidelines
Everything SLAS2023: Explore the Program, Make a Hotel Reservation and More!
Learn More: Student and Early Career Professionals' Programming at SLAS2023