Corporate Partner Program
Introducing our new Corporate Partner Program
SLAS is pleased to announce the SLAS Corporate Partner Program, (replacing the Sterling Corporate Membership previously available to the SLAS vendor community). Cost: $5000 per year

SLAS Corporate Partners will receive:
50 Priority Points towards space selection at the International Conference & Exhibition
50 Priority Points towards space selection at the Europe Conference & Exhibition
Corporate Member sign in exhibition booth at the International Conference & Exhibition and Europe Conference & Exhibition
10% discount on global symposia sponsorship items
One time per year use of the SLAS email list (opt-in/GDPR compliant list)
Participation in the SLAS Corporate Partner Highlight Program – a month-long promotional campaign highlighting all SLAS Corporate Partners on SLAS social media channels and the SLAS weekly e-newsletter Point-to-Point
Participation in the SLAS Corporate Partner FYI Talk program, recorded 5-minute informational presentation (audio or video) made available on SLAS APPLIED
Listing on the SLAS Corporate Partner Directory
Full access to the SLAS Member Directory
Free 30-day SLAS Job Board postings for one year
OPTIONAL ADD-ON: NEXT GENERATION SUPPORT PROGRAM
For an additional $450 per year, your organization can sponsor the membership of 10 full-time graduate or undergraduate students pursuing a degree related to life sciences discovery and technology. Your donation will be directly applied to a fund, enabling these students to expand their professional development, build their professional network and take advantage of SLAS educational offerings.
Meet Our Corporate Partners
Agilent Technologies is a leading manufacturer of automation platforms and benchtop instrumentation for laboratory processes. Agilent's suite of innovative products and commitment to service provide a winning combination for complete automation solutions. To learn more about our innovative instruments and how we can meet your automation needs today and in the future, please contact an Agilent sales representative.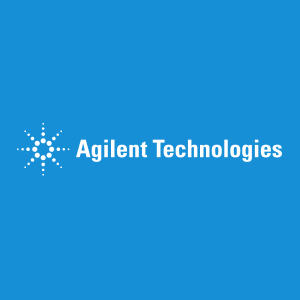 ---
Avantor® is a leading global provider of mission-critical products and services to customers in the biopharma, healthcare, education & government, and advanced technologies & applied materials industries. Our portfolio is used in virtually every stage of the most important research, development and production activities in the industries we serve. Our global footprint enables us to serve more than 225,000 customer locations and gives us extensive access to research laboratories and scientists in more than 180 countries.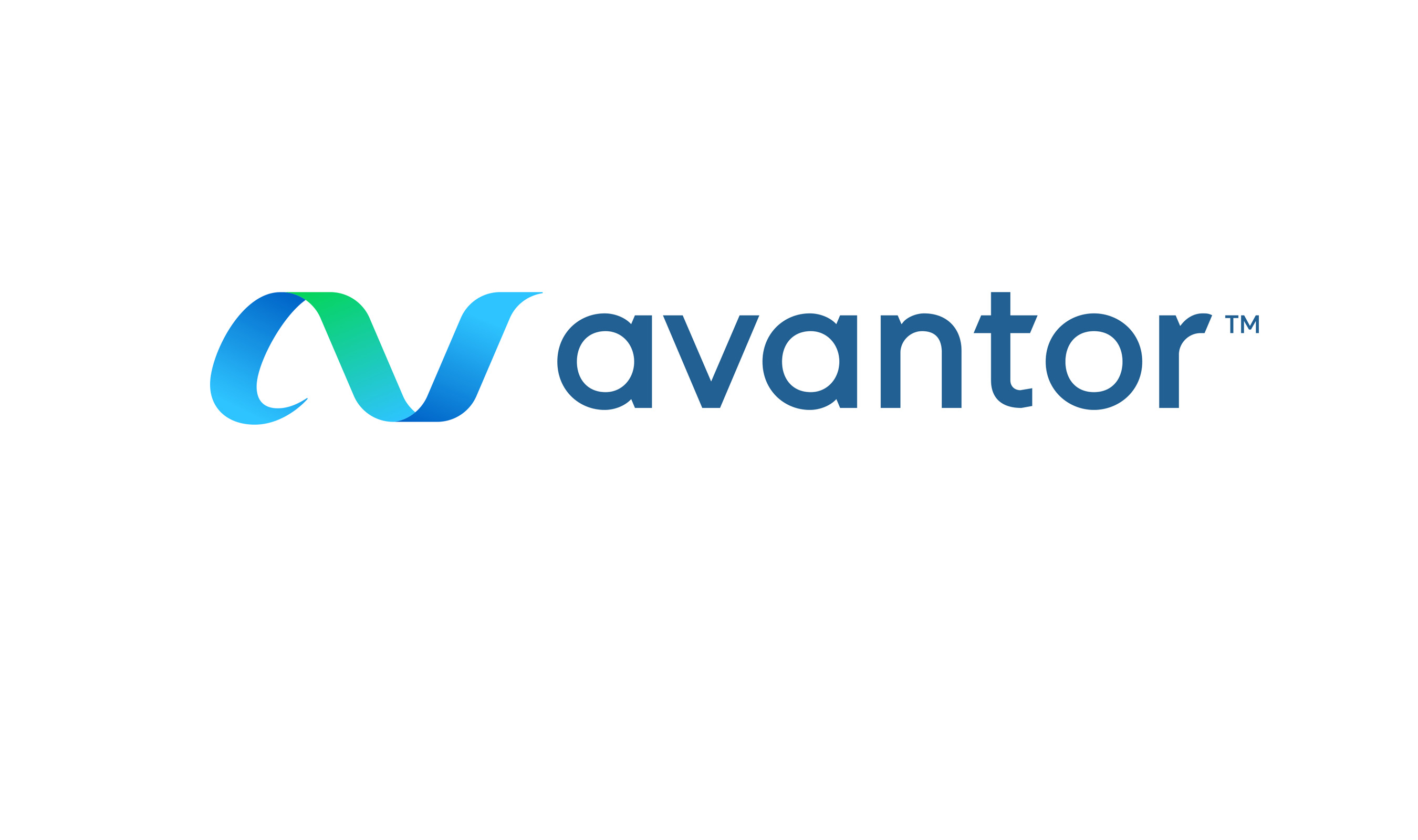 ---
Biosero's mission is to provide software that enables scientists, researchers and engineers to use automation successfully every day. We believe the integration of automation software with best-in-class instruments and advanced analytics will produce superior results in an evolving world. Whether you want to create a laboratory workflow together or put it in our trusted hands, Biosero works with you to bring your automation vision to life for life. Create flexible, life-long automation solutions that you and your team can use successfully every day to generate reliable data and increase throughput.

---
DNA Script was created to revolutionize DNA writing with enzymes. Our core R&D efforts have produced innovations in enzyme engineering, surface and nucleotide chemistries, and instrumentation. The integration of these innovations has resulted in SYNTAX, the world's first benchtop DNA printer powered by enzymatic technology. With continued advancement and innovation, we believe DNA Script's enzymatic DNA synthesis technology is poised to become a major engine of genomics research and personalized medicine.

---
Festo is a global player and an independent family-owned company with headquarters in Esslingen am Neckar, Germany. Festo has set standards in industrial automation technology and technical education ever since its establishment, thereby making a contribution to sustainable development of the environment, the economy and society. The company supplies pneumatic and electrical automation technology to 300,000 customers of factory and process automation in over 35 industries. The LifeTech sector with medical technology and laboratory automation is becoming increasingly important. The products and services are available in 176 countries. With about 20,700 employees in over 250 branch offices in 61 countries worldwide, Festo achieved a turnover of around €3.36 billion in 2021.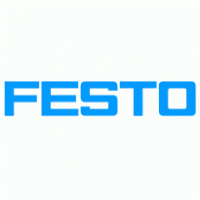 ---
FORMULATRIX® collaborates with researchers to simplify the preparation and analysis of proteins and nucleic acids by designing solutions without boundaries and bringing novel cutting-edge technology to the life science industry. We supply software and laboratory automation solutions to the top pharmaceutical companies and leading academic research institutions working in a variety of genomics and proteomics applications. Our team works tirelessly to simplify life science workflows to save you time, money, and resources so you can achieve your next breakthrough. We are committed to researchers, their labs, and to the scientific discoveries that will improve the lives of generations to come.

---
More than 100 years product knowledge and experience are integrated in quality products that you can rely on. As a premium manufacturer of laboratory centrifuges and incubators, with Hettich you are choosing a partner who is interested in its users and their needs. Hettich products are in use on all seven continents and have even been in space on the International Space Station ISS.

---
We love lab automation! At HighRes, we design and build innovative laboratory automation systems, dynamic scheduling software, and lab automation instruments that accelerate and streamline discovery for you and your organization. We offer highly flexible, modular solutions that provide our clients with the ability to scale and reconfigure their automation equipment as their assays or technology changes.

---
INHECO is a leading manufacturer of innovative & high precision instruments for thermo-mechanical reaction control in Lab Automation and Diagnostics.

Our solutions include temperature-controlled shakers, heated/cooled positions, thermal cyclers, incubators & verification tools.

The ODTC is the first choice for an On Deck Thermal Cycler for automated NGS library preparation, forensics and daily PCR routines.

Our latest incubator SCILA is the answer for growing demands in automated cellular assays: Compact - simple integration – modular - easy maintenance.

---
Since 1992, Lab Services has been integrating and developing innovative systems to automate standardized processes in laboratories. For this integration we are brand independent and we use our own software, PlateButler! Herewith we provide a unique and advanced solution for laboratory automation. Together with our customers we look for the best possible solution that fits the client's application! We provide the tools to make every day work easier, more flexible and user-friendly, with high quality, accuracy and service being of great importance. And this on both national and international level. Besides being an integrator of complete modular platforms and ultra-high throughput systems, Lab Services is also a supplier of a wide range of innovative tools such as pipettes, washers, dispensers, readers and incubators.

---
At Promega Corporation, creativity and connection drive discovery and innovation. We celebrate scientific discovery and the creative application of science to solve problems. Interactions with our customers, partners and vendors are central to everything we do, and we value those relationships. We seek out and build connections across the globe and in our local communities because creative problem solving requires a network of diverse ideas and viewpoints. We develop and evolve technologies and instrumentation in collaboration with scientists and researchers around the globe. From simple cloning vectors used to address fundamental questions in biology to bioluminescent assays that help us monitor food safety and water quality, we work side-by-side with our partners in academic, industrial and government institutions to bring the best minds to bear on the toughest questions.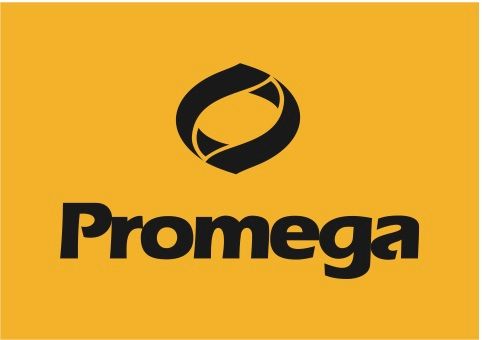 ---
Scinomix provides lab automation to companies in the Life Sciences industry. We work with many different types of labs from small batch research to larger scale production. Our equipment meets a strong market- niche for labeling tubes, vials, and plates as well as bulk feeding and liquid dispensing. We provide the reliability of a standard product line combined with the configuration flexibility to meet specific customer needs. Our main focus is and always will be delivering high quality equipment and prompt customer service.

---
Outsourced Compound Management Services
Screening Compounds
Building Blocks
Natural Products

Specs has over 30 years of experience in storing, distributing and reformatting research compounds. Our services include: outsourced compound repository, high security disaster recovery storage, dry compound weighing, volatile solvent transfer, plating, plate replication, 3rd party compound procurement, compound registration, quality control, etc. Full service compound handling and repository facilities are located in both Cumberland, Maryland and Zoetermeer, The Netherlands (headquarters).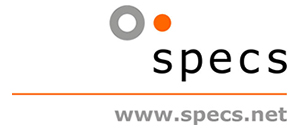 ---
SPT Labtech is a team of exceptionally skilled scientists, engineers and business innovators. We have one overarching mission: to work together to accelerate life science research. Through our innovative solutions and state-of-the-art tools, we believe we can make a real difference to human health. Collaboration is at the heart of how we work. We listen to our customers and understand the challenges they face, which is why scientists and researchers globally trust us to develop exceptional, personalized solutions. We collaborate internally drawing on our teams' breadth of expertize, from deep application knowledge to cutting-edge engineering and design. It means that when we recognize a need, we can innovate to meet it and take that idea from initial concept, to prototype, to final manufacture and market. As an example, we're helping drive forward challenges within genomics to resize life science with our work on miniaturization, accelerating breakthroughs and pioneering ideas in next generation sequencing. Working together with scientists, we're achieving results not possible in larger volumes.

---
Founded by Thomas Hähn in 2019, United Robotics Group unites young service robotics companies into a unique ecosystem by bundling hardware and software expertise under one roof. Headquartered in Bochum, Germany, United Robotics Group brings together cutting-edge technology and robotic experts from both the social and industrial world. United Robotics Group shares the common ambition to empower humanity with technology and lighten processes for humans, helping them focus on human interactions in a safe and secure environment. As the CobiotX company who created this 3rd generation of robotics – robots for humans, the United Robotics Group is committed to developing standardized and customized solutions to meet social and business challenges in the life science, health and care, hospitality, education, intralogistics, maintenance and surveillance sectors with quality, data protection and sustainability as key driving forces. All planning humans in the center of all. RSBG SE, the investment entity of RAG-Stiftung, focused on technology and engineering-driven companies is the majority shareholder of United Robotics Group. SoftBank Robotics Group is a minority shareholder of United Robotics Group.

---