Mary Geismann Promoted to SLAS Director, Membership and Engagement
For Immediate Release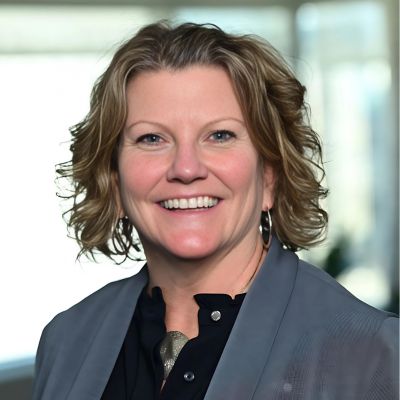 Oak Brook, IL (January 10, 2022) – The Society of Laboratory Automation and Screening (SLAS), is pleased to announce the promotion of Mary Geismann to Director, Membership and Engagement effective January 1, 2022.
As a director, Geismann will provide direction and management of all the Society's membership and engagement related activities with a focus on outreach and growth. Geismann will be responsible for developing and driving strategies to enhance member value, promote effective communication and increase member engagement across the breadth of SLAS's membership, community and special interest groups.
"I am very excited to move into the role of SLAS Director, Membership and Engagement and honored to have the opportunity to serve our diverse and dedicated global community from a more strategic role," says Geismann. "I look forward to engaging with our members through every level of their career. We are at an exciting stage in the growth of our society, and our members and volunteers will be essential to how the organization continues to advance."
Geismann earned her bachelor's degree in Communication and Advertising from Marquette University. She served as an Account Manager at SmithBucklin association management company for six years before joining SLAS as Senior Manager, Member Services in 2011.
*****
SLAS (Society for Laboratory Automation and Screening) is an international professional society of academic, industry and government life sciences researchers and the developers and providers of laboratory automation technology. The SLAS mission is to bring together researchers in academia, industry and government to advance life sciences discovery and technology via education, knowledge exchange and global community building.
###
Contact Information
Jill Hronek
Director of Marketing Communications