January 16, 2023
SLAS extends a warm welcome to the latest talented recruits of the SLAS Board of Directors: Philip Gribbon, Ph.D., Zachary A. Gurard-Levin, Ph.D., and Mariafrancesca Scalise, Ph.D. As they join six current SLAS Board members effective January 2023, Gribbon, Gurard-Levin and Scalise bring their experience, energy and imagination to propel SLAS into the new year to advance the Society's mission, goals and opportunities.
---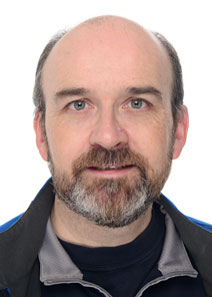 Philip Gribbon, Ph.D., is head of discovery research for the Fraunhofer Institute for Translational Medicine and Pharmacology (Hamburg, Germany), where he leads the institute's activities in data-driven target validation and early drug discovery. Gribbon brings his wide experience in industry and the European screening community to the SLAS Board of Directors after serving in a number of capacities, including several SLAS committees and working groups.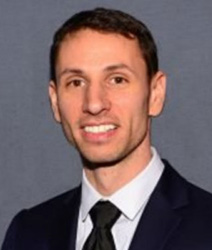 Zachary Gurard-Levin, Ph.D., is chief scientific officer of SAMDI Tech, Inc. (Chicago, IL, USA), a drug discovery solutions provider with a proprietary technology and a global presence. Having spent equal time in academia – as a postdoc at the Institut Curie (Paris, France) – and in industry, Gurard-Levin's aim is to engage both SLAS communities to strengthen the bridge between fundamental research and applied science. Within the SLAS community, Gurard-Levin has contributed by evaluating abstract submissions for annual meetings and organizing the SLAS2020 Transformed virtual meeting.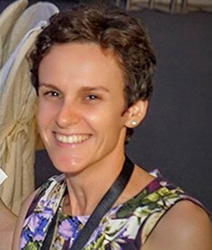 Mariafrancesca Scalise, Ph.D., is an associate professor in the Biochemistry Department of Biology, Ecology and Earth Sciences at the University of Calabria (Rende, Italy), where her research activities focus on the study of membrane transporters responsible for the uptake, distribution and excretion of nutrients and catabolites. Her collaboration with the SLAS community started in 2014 as a volunteer, after her participation in SLAS2014 as a Tony B. Academic Travel Award winner. Over the years, she has engaged in activities with the SLAS Student/Early Career Professional Membership Sub-Committee and the SLAS Membership and Engagement Council. Since 2018, she has served as a member of the Editorial Board for SLAS Discovery.
Why did you become a member of SLAS, and what have you found most beneficial from your membership?
Gribbon: I joined the Society of Biomolecular Screening (SBS), a predecessor of SLAS, back in 2000 just after starting my first job in the discovery group of a large pharmaceutical company. Looking back from the perspective of 2022, this era corresponds to what now seems like a period of furious activity in our field. Many of the findings of fundamental scientific and technical advances in laboratory automation, in-depth human genome sequencing and large-scale chemical syntheses were being applied (not always successfully) to search for ligands against every conceivable therapeutic target. The SBS meeting was the place where practically all of the key folks involved gathered to discuss what was working and what needed further improvement. For me it was an essential destination where I could ask experts direct questions and find out how our field was changing and also what this meant for me in terms of careers. This remains one of the key reasons for my continued involvement in the SLAS community.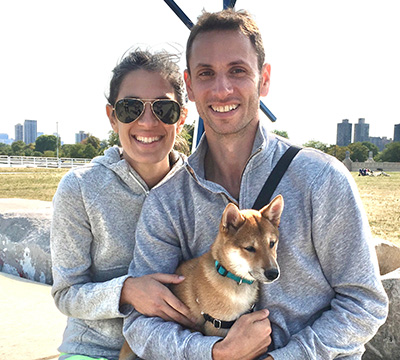 Gurard-Levin: Soon after joining SAMDI Tech, I became a member to attend SLAS2017, admittedly, not fully aware of what opportunities lay ahead. I was impressed by the power of the Society to promote good science and unite researchers from different technical backgrounds and geographic locations. I immediately sought out volunteer opportunities and as a result, SLAS expanded my professional network and opened my eyes to new technologies, new scientific strategies and most importantly, new colleagues and friends.
Scalise: I became an SLAS member in 2014. Then, I was enrolled as an SLAS volunteer by one of the super-efficient and kind members of the Society. Besides the scientific and professional value, the Society is an alive and united community that helped my personal and professional growth.
How have your work background, and life experiences in general, prepared you to step into this new role as a Board member?
Gribbon: Being part of a large European applied research organization like the Fraunhofer Society means that daily I work directly with external partners across industry, academia and the health care sectors. Much of my current job involves looking at how to better understand the priorities of collaborators and customers, so that my team can best deliver useful scientific solutions. SLAS brings together a similarly complex community and one role I see for me on the Board is to ensure that separate voices are heard, and that the diversity of our membership remains our strength.
Gurard-Levin: Understanding the role and responsibilities of a Board member is crucial. As an executive at SAMDI Tech, I contribute to quarterly board meetings, gaining hands-on experience at the interface of science and business. For SLAS in particular, my experience working in multidisciplinary scientific environments across academia and industry in the United States and Europe enables me to empathize with the needs of our diverse membership and represent them accordingly.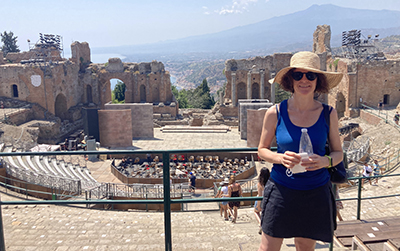 Scalise: I have been involved in life sciences research for 15 years. My experience has been mainly performed at the university, where I do research, but I also have didactic and administrative duties. Therefore, I am confident that my work background will be helpful to afford the new challenges of this role. In particular, I wish to bring a valuable European (especially European academic) perspective – to the Board. In this respect, my experience in tutoring at the university will contribute to the development of initiatives devoted to improving the experiences of students and early career scientists.
As a newly elected SLAS Board member, how do you see yourself contributing to the SLAS mission to advance life sciences discovery and technology via education, knowledge exchange and global community building?
Gribbon: I have a particular interest in how we as a community contribute to and also use public data resources, such as those containing structural and functional data on proteins or information on compound bioactivities. As producers of data, especially for findings obtained with the help of public funding, I believe we have a long-term obligation to ensure the eventual release of such data for reuse by the scientific community. This principle is what allowed Google/Alphabet to develop the ground-breaking protein structure prediction tool, Alpha-fold, which is currently an essential asset in structure-based drug discovery. Therefore, I see my main contribution would be in informing the SLAS community on how Findable, Accessible, Interoperable and Reusable (FAIR) data approaches can benefit both individual scientists and organizations. To kick this off now I want to mention the FAIR Cookbook, a great new tool for helping scientists make their data FAIR.
Gurard-Levin: I am an advocate of increasing the diversity of our members and ensuring a strong sense of community. It is important that we continue to identify opportunities to bring all of our members together, including our younger scientists, with access to cutting-edge technologies, educational tools and scientific discoveries to support their work and our shared mission.
Scalise: As a European and academic woman, I expect to actively contribute to bring novel perspectives to the SLAS community for enlarging the outcomes in scientific and civil society, with particular reference to young, early-career scientists and diversity, equity and inclusion (DEI) policy.
What is most exciting to you about taking on this new responsibility?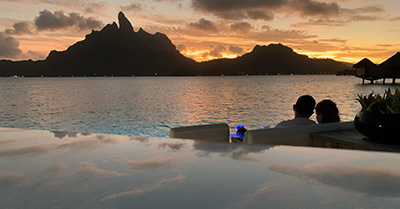 Gribbon: I am really looking forward to working with the members of the SLAS professional team. I have had many interactions with them in the past while helping organize the scientific programs of meetings and it would be great to get involved in more strategic discussions and contribute to the further development of the Society.
Gurard-Levin: It is a privilege to join such a dedicated team, and I am looking forward to contributing to successfully executing the current strategic plan, catalyzing innovation in the life sciences as we support the development of the labs of the future.
Scalise: The most exciting aspect of this new responsibility is the possibility to share experience, time and knowledge with such a great, international community. My hope is that the united effort will improve the scientific growth of our community.
Where do you see SLAS making the greatest impact in the next two years? The next five years?
Gribbon: In the next two years, I think we will face some significant headwinds in the biotech and pharma sector due to the difficult macro-economic situation and its possible effects on financing of the biotech community. It is here that SLAS initiatives like Innovation AveNEW can help showcase the achievements of the start-up companies and bring them into contact with new customers and users. Over the next five-year period, SLAS can contribute to the digitalization of the learning and training environment. One of the few upsides of the pandemic has been increased uptake of online based training. The SLAS Micro-Credentials Program can be a great contributor to this movement, but we will need to make certain the content is relevant and evolves to meet the changing skillsets needed in modern drug discovery.
Gurard-Levin: Reinvigorating our global community is going to have a major impact in the next several years. We have spent the last three years finding ways to be as successful as possible through largely virtual interactions. Imagine what we can accomplish as we continue to come back together in person to foster collaboration and exchange ideas.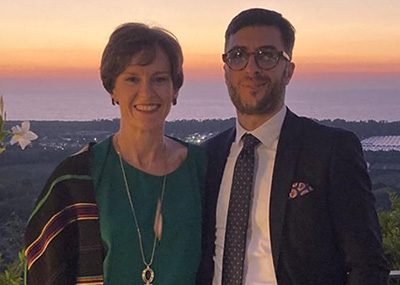 Scalise: I think and hope that SLAS will make great impact in the development of initiatives devoted to reducing gaps still existing in civil society but also in science, with a particular focus on minorities. In terms of scientific and technological advancement, I hope that SLAS will contribute to drive the reorganization of knowledge in the post-Covid19 scenario, taking advantage of the multidisciplinary features of the SLAS members.
What would you tell someone who is considering becoming a member of SLAS?
Gribbon: It is a genuinely worthwhile investment in your own career to become an SLAS member. The large annual meetings in the U.S. and Europe are just the tip of the iceberg, and there are lots of resources and specialized events that you can take advantage of in order to be better equipped for future changes in our industry.
Gurard-Levin: Becoming a member of SLAS will open many doors, each with an opportunity to encourage and support your development as a scientist. Whether you are looking for new career opportunities, mentors or protégés, educational tools, networking events or exposure to a vast world of technology and innovation, SLAS is the hub and is ready to welcome you!
Scalise: I would suggest that interested members of the life sciences community fully engage in SLAS initiatives and follow the sizable number of special interest groups (SIGs), committees, workshops, etc., that are available for the members.
When not involved in work/SLAS activities, how do you like to spend your time?
Gribbon: Where I live in Hamburg, Germany, there is a great network of cycle routes, and we also are close to the North and Baltic Seas, so we have a lot of great countryside to explore. I take advantage of this by cycling to work every day along the river Elbe, and it's a great way to stay active and also unwind. In the past few years, by using YouTube videos, I have taught myself some basic bicycle mechanics, which means I can now fix my own, and occasionally some friends' bikes. I enjoy the practical achievement of getting a bike back on the road, especially if it means fewer car journeys overall!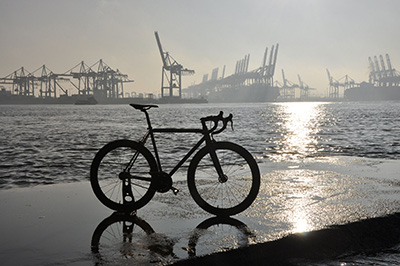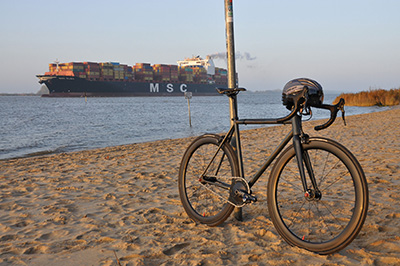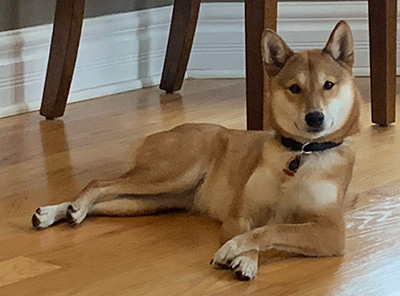 Gurard-Levin: I enjoy being active, especially in competitive sports. I also enjoy traveling and exploring new destinations with my wife, balanced with spending quiet time at home with our Shiba Inu, Kaiya. I also spend time with creative outlets like playing the piano and non-technical writing.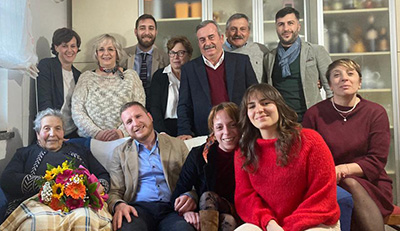 Scalise: My free time is fully devoted to family and friends. I like to visit cities and museums, read books, travel and walk in nature.
Is there anything else you would like the SLAS ELN readership to know about you?
Gribbon: For almost 10 years of my Ph.D. and post-doc career, I studied the biophysical properties of the long chain glycosaminoglycan, hyaluronan to try and understand its biomechanical role in diseases like osteoarthritis. Hyaluronan was never the highest profile molecule, even within the connective tissue biology community, and it's a great surprise that 20 years later it's one of the most widely used ingredients in "high-end" cosmetic skin treatments. I sometimes wonder if I had stayed in that field where I might be working now.
Gurard-Levin: SLAS will only reach our maximal potential when our members are successful. Do not hesitate to communicate your ideas and suggestions and let's work together to achieve our goals!
Scalise: I am enthusiastic about science, and I believe that through science, the civil society will improve efforts to reach real democracy.
---
Sidelines
Read More from Mariafrancesca Scalise in SLAS Discovery: ASCT1 and ASCT2: Brother and Sister?
Explore Zachary Gurard-Levin's Contributions to the SLAS Discovery Special Collection: Drug Discovery Targeting COVID-19
Learn More from Philip Gribbon in SLAS Discovery – EU-OPENSCREEN: A Novel Collaborative Approach to Facilitate Chemical Biology
Rebuilding Bikes, The Pros and Cons