Meet April SLAS Technology Author
Valeria Graceffa, Ph.D.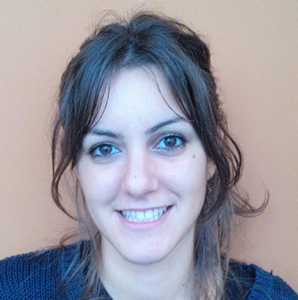 Valeria Graceffa, Ph.D., is an Assistant Lecturer in biopharmaceutical sciences and a Principal Investigator at the Cellular Health & Toxicology Research Group (CHAT) at the Institute of Technology Sligo, Ireland. Graceffa received her doctorate in biomedical engineering from the National University of Ireland Galway (NUIG) and completed a post-doctoral fellowship at the Skeletal Biology and Engineering Research Center (SBE) at the Katholieke Universiteit Leuven. Her research interest include the development of novel cell-based and gene therapies for tissue engineering and exploiting the potential of oxidative stress for cancer treatment.
Valeria Graceffa, Ph.D.
Assistant Lecturer Life Science
Cellular Health and Toxicology Research Group (CHAT)
Institute of Technology Sligo
Ash Ln, Bellanode
Sligo, Ireland