September 9, 2022
Learn how photonics startup and SLAS Ignite Award winner ShinePhi deftly explored its potential market to fine tune an imaging technology with many unfolding applications.
---
"When you fine-tune your strategy and match it with the correct application, the feedback you get is different. Everything starts to fit well, like pieces in a puzzle. You need to be ready to adjust your strategy," says Roland Terborg, Ph.D., from ShinePhi, a spinoff project incubating at The Institute of Photonic Sciences (ICFO, Barcelona, Spain). "Years ago, we started with an idea, but we eventually pivoted our strategy toward the application that we address today. While the core technology remained the same, its application changed a lot."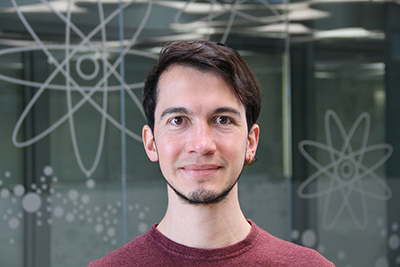 Terborg speaks of ShinePhi's Label-free Interferometric Imager (LIM), which he describes as an elegant, easy-to-use solution to see directly into cells. With a potential impact on fields like drug development, in-vitro toxicology testing, stem cell research and regenerative medicine, the LIM is a disruptive technology for enhanced-contrast, live-cell imaging with high spatial resolution. The technology operates without fluorescent labels yet it is compatible with fluorescent techniques, which makes it a more efficient and cell-friendly solution for microscopy.
"At an earlier stage, we used the high sensitivity of the LIM for transparent objects and for the detection of diseases," Terborg explains. "We planned to develop something to help patients facing severe illnesses, such as sepsis, but we saw that the product-market fit was not right for that application. That is why we shifted the application's focus to live-cell imaging, where it will have a positive impact on fields like drug development and regenerative medicine. It's a different route toward a solution for global health issues."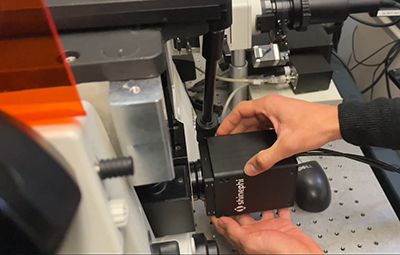 Contrary to interferometric imaging systems that use separated probe and reference beams, one of the key features of ShinePhi's ultra-sensitive and easy-to-integrate LIM is its common-path interferometric configuration. This leads to stable measurements which, unlike phase-contrast microscopy, provide quantitative information, allowing users to image beyond their current capabilities and expand their range of applications.
ShinePhi's LIM technology has been developed by the Optoelectronics group at ICFO led by Valerio Pruneri, Ph.D., who also has contributed to the technical developments leading to three previous spin-offs launched by ICFO. The LIM has been core technology in international Horizon 2020 projects RAIS and Q-MIC, with participation from several group members, currently including Ph.D. student Sebastian Haegele.
"In the eight years that we have been working on this project, we have been constantly improving the sensitivity and stability of our device, which has allowed us to reach the high image quality we have now," says Terborg, adding that proprietary designs and algorithms complement the unique value proposition of a system that can have a production cost and price up to 10 times lower than conventional interference microscopes. These combined factors earned ShinePhi the SLAS Ignite Award, a €5,000 prize that is presented to the most promising SLAS Europe 2022 Innovation AveNEW participant.
Attending SLAS Europe 2022 was eye-opening for Terborg. "I got to interact with several companies that have potential use-cases for using our technology that we did not have in mind before attending the conference. The feedback from other scientists at SLAS Europe 2022 and realizing other possible applications for ShinePhi has been rewarding and exciting," he says, highlighting as well that researchers and entrepreneurs following the path to commercial translation should be open to adjusting their technology.
"Having good technology is part of launching a startup, but it's not the only part. Entrepreneurs need to make certain that their technology has an advantage over competitors. Can it do something better? Will it bring value to your customers? You need to be 100 percent certain," he says.
The key to achieving this, according to Terborg, was to work from what he knew: the perspective of a scientist. "This is what motivates us the most. If we see our technology helping other scientists across different disciplines, we will feel that we have accomplished our goals," he says, further advising burgeoning entrepreneurs to gather mentors to work through the process.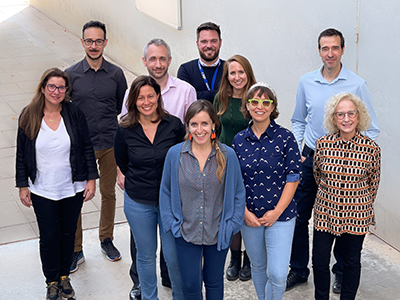 Terborg and the ShinePhi team have had ample support from ICFO's Knowledge and Technology Transfer (KTT) team. ShinePhi is positioned to rapidly evolve both its technology and business successfully via the KTT Launchpad, a unit that allows innovative ideas to develop into new technology spinoffs. ICFO's KTT unit manages research collaborations for more than 50 industrial projects and holds a portfolio of more than 100 patent families, creating 11 start-up companies in the process. The group recommended that ShinePhi attend the SLAS Europe International Conference and Exhibition.
"ICFO's KTT has been alongside us all these years, making certain the intellectual property is properly protected," says Terborg. "Four years ago, when we saw that the technology had the potential for a spinoff, our relationship with KTT developed a more intense synergy." To gather market perspectives, the scientists went on a customer discovery journey, interviewing prospective users, setting many appointments and using one connection to build to another. "It was quite an effort, but we got someone new to interview every week and, in every interaction, we tried to understand their needs," he explains.
Terborg reports that the ShinePhi team will keep adapting their technology to meet customer's needs together. "Business development is a different problem to solve, and less straightforward than working in the laboratory, but it's also rewarding. It's a nice change from the years of technology development," he comments.
***UPDATE: This project has received funding from the European Union's Horizon 2020 research and innovation programme under grant agreement No 101034765."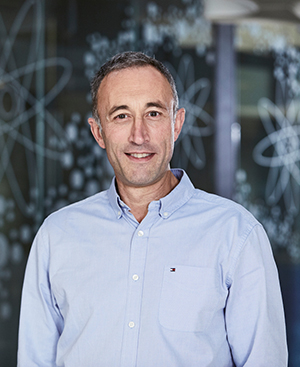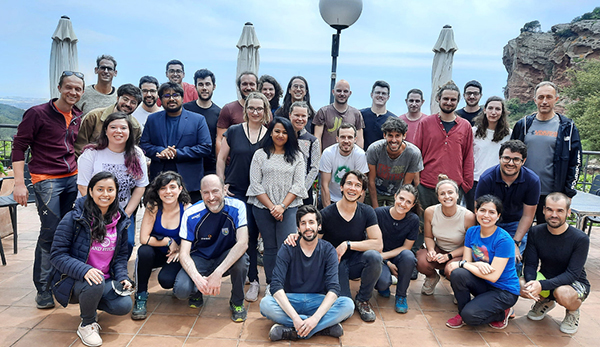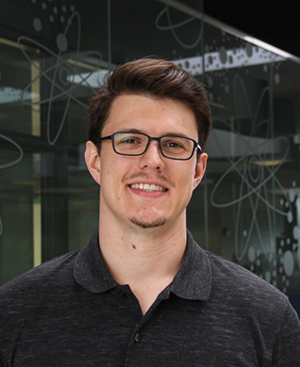 Article images copyright ICFO.
---
Sidelines
Roll Your Company Out on SLAS Innovation AveNEW at SLAS2023! Applications Due October 10
Explore SLAS Discovery: Image-Based Marker-Free Screening of GABAA Agonists, Antagonists, and Modulators
Ready to Ignite? Share Your Startup's Latest Discovery! Deadline Approaching October 10
Read More in SLAS Technology: LabVIEW-Based Automated Setup for Interferometric Refractive Index Probing